About Haifa Carina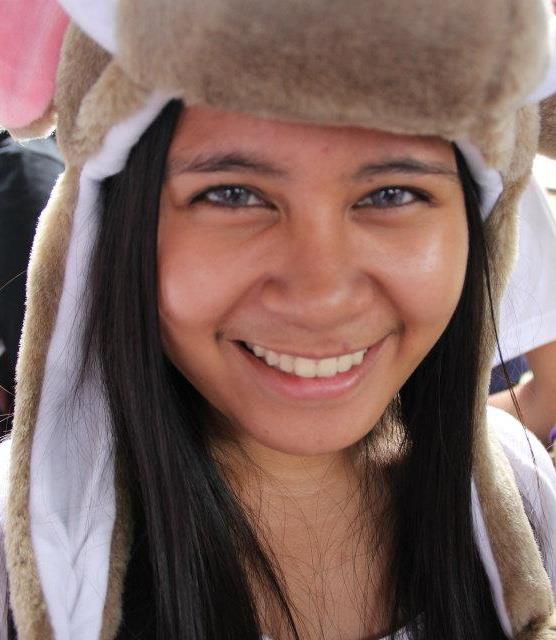 Hi! I'm Haifa Carina
from the Philippines.
iOS developer. Events Organizer.
Adventurer. Ponderer. Dreamer.
I am real.
I like green!
I give hugs!
I love challenge.
I hate leeches.
I want to travel the world!
I wish I could teleport.
I need you to be real.
I will build my underground house.
I was always impulsive.
I feel restless inside.
I think I can do anything.
I say "Life is short, enjoy all the way!"
Email Me: haifa@baluyos.net
Facebook: haifacarina
Twitter: @haifacarina
Instagram: @haifacarina
Are you a developer in the Philippines? Join us at Developers Connect (DevCon)!
http://devcon.ph/

Monday, 28 January 2013 15:12
This is to inform you, my dear readers, that I'm moving to a new domain, http://haifacarina.com and that I'm no longer updating this blog. Cheers! :D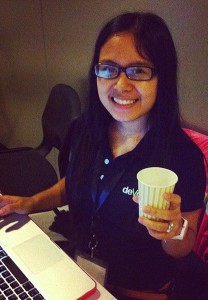 Sunday, 18 November 2012 16:45
Last Friday (November 16), I originally planned to drop by the Eden Hackathon at College of Saint Benilde (CSB) after lunch to claim Smart's Gold Sponsorship for Rails Girls event then return back to work immediately. Then when I arrived there, Paul told me to stay and be a judge. Boom!

So I stayed there for 3 hours. I was really glad Terence (DevCon member and also one of the judges) brought his MacBook Pro. I was able to do some of my tasks there while waiting for the judging time. Once in awhile, I'd go around checking on my friends from Openovate Labs, Dan and Erwin. We play badminton every Sunday.

So judging time! And here are the winning teams!
3rd Place: POST-A-CODE
2nd Place: GOSSIP GIRL
1st Place: iSearch
Judges Alvin Chan, Terence Ponce and yours truly
Paul and me!
For more of the event details, see this link.
Photos from my instagram and Paul's.
Thursday, 08 November 2012 14:18
Just recently, Instagram announced its Web Profiles. I saw my friend post her Instagram web profile on Facebook. I got jealous! lol. I want to capture mine too! But instead of posting it on Facebook, I'll post it here. *Tada!*
It's a pretty neat app. You can find my Instagram web profile at http://instagram.com/haifacarina. What's yours? :D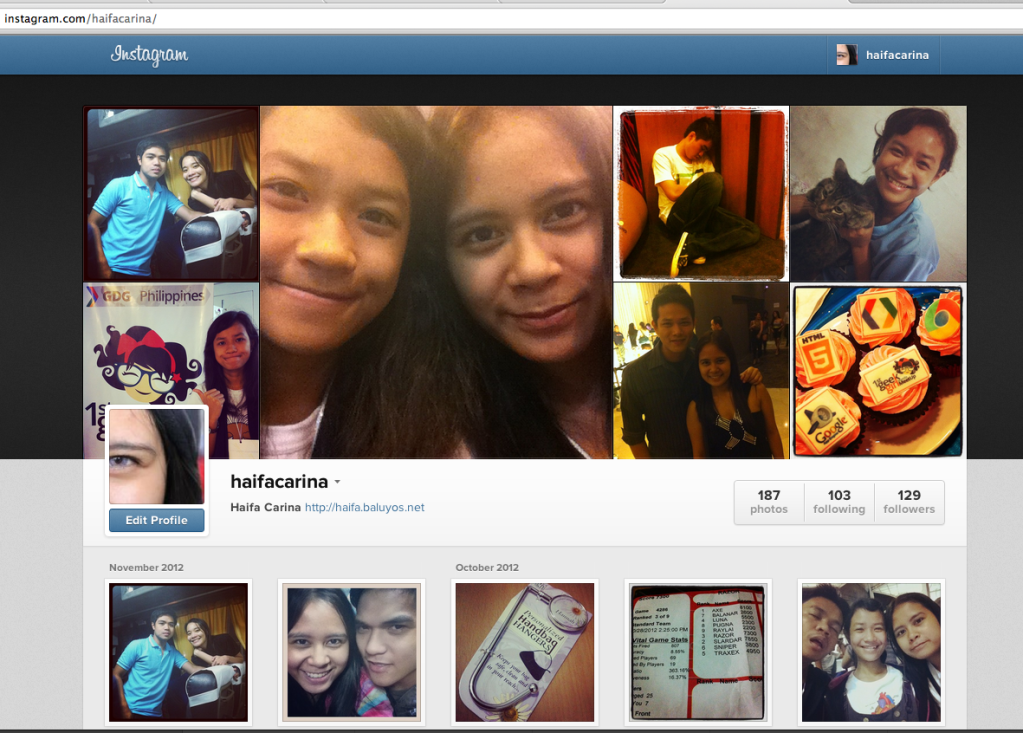 Sunday, 28 October 2012 00:25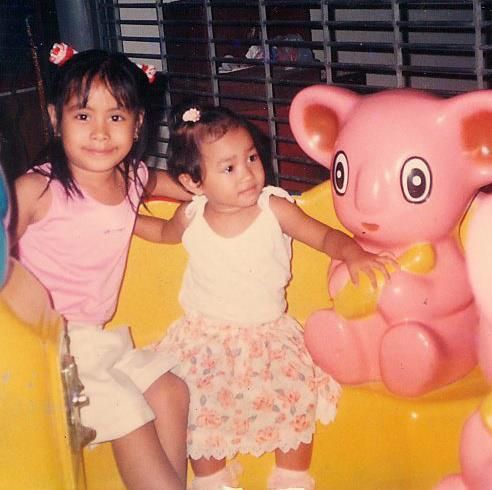 Me and little monster sister when we were kids
Halloween is fast approaching. In the family, it means it's our youngest sister's birthday. October 31 is my sister's birthday. And this year, she's turning 18! Wooot! And I'd like to dedicate this post to her. Well, not really. :P

I just want to share a picture of us when we were kids and few pictures of what we look like now.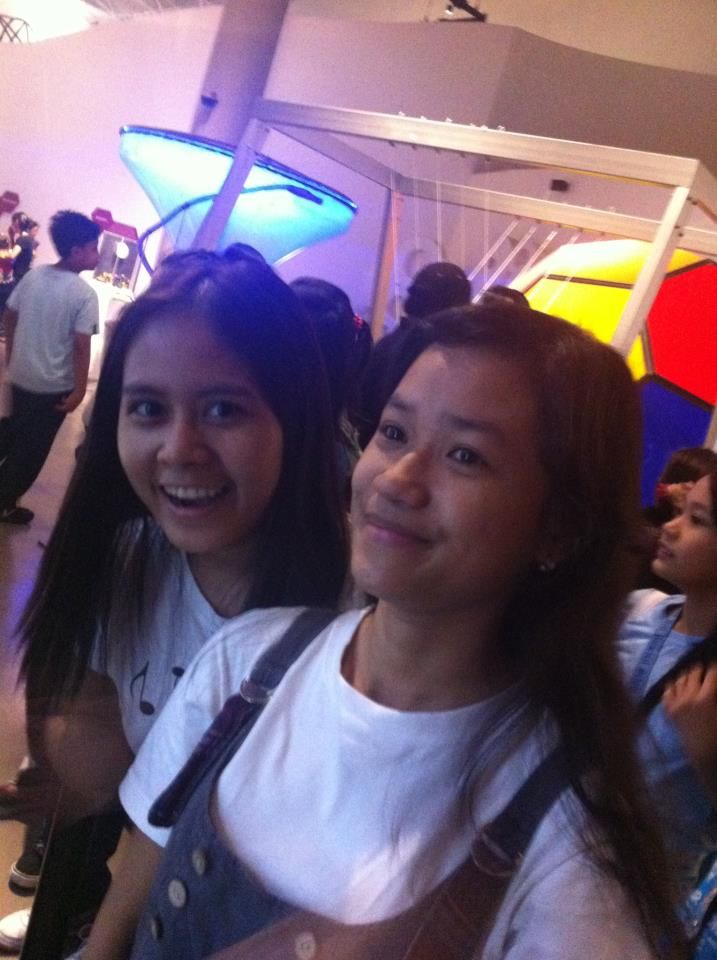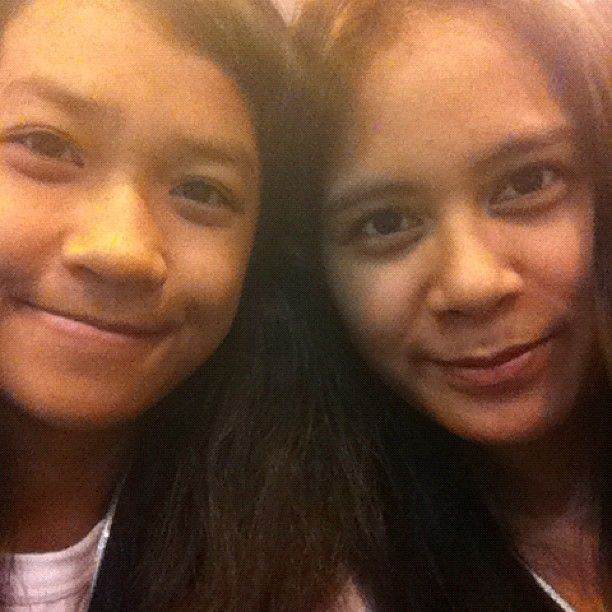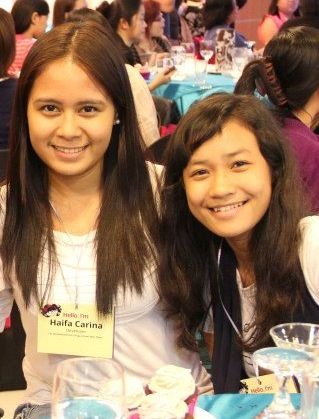 What do you think??  :D

One time, she was sharing stuffs during her recollection (or was it their values class? not sure). She shared to her class that I was her bestfriend. Awwww. That was really sweet! :3

We get along really well but we have lots of differences. She loves dark chocolates. I hate them. I love crowds. She hates it. She likes vintage fashion. Hmm.. not my type. I'm a news writer. She's the feature writer kind and she's really goooood at it. We don't share the same taste in guys as well. For what we have in common, we both like things that are "cute"!

This girl has been my lifelong confidante, trusted critic, and partner in crime. Never a dull moment with her. And she's my favorite girl in the world! Chos!
Thursday, 13 September 2012 22:58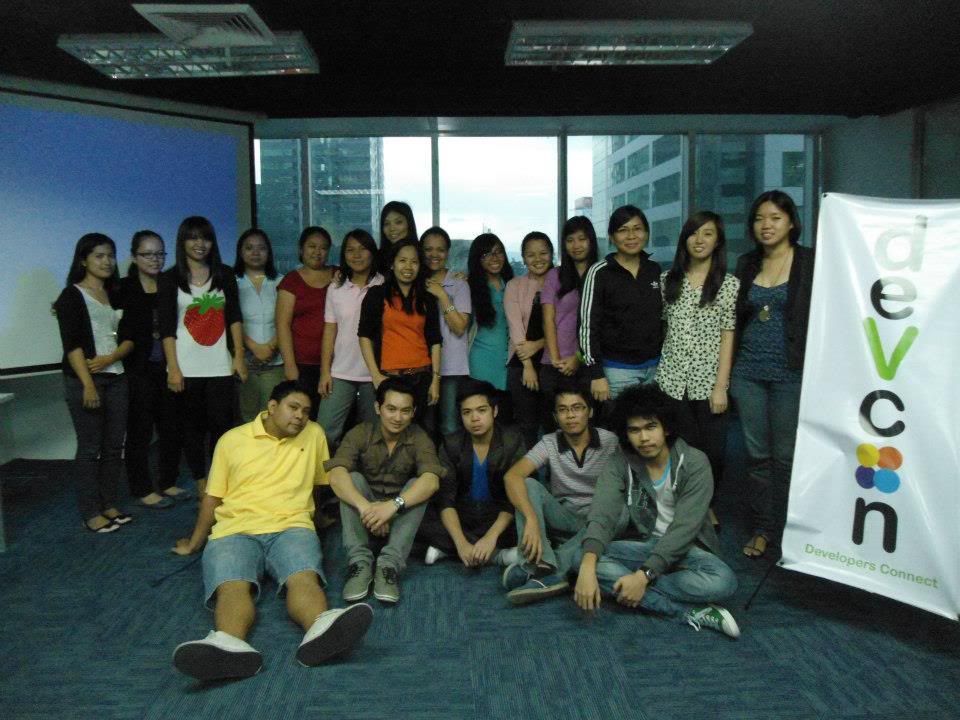 First DevCon Girl Camp class
Seasoned PHP girls filled the Exist TechBar last September 8, 2012 to take part of the first Developers Connect (DevCon) Girl Camp Series entitled "Rapid Prototyping in PHP for Internet Platsforms and APIs" in partnership with Openovate Labs.
Bryan Bibat, DevCon's VP for Technology, started the program with a short introduction of DevCon. Chris Blanquera, Founder of Openovate Labs shared facts about their company and some interesting stories about their team. Paul Pajo of Smart Developer Network gave an inspiring message to use and support our own technology as our way of improving our country.
The camp introduced the girls to Eden PHP Library for rapid prototyping using Twitter, MySQL, Facebook, Google+ and Google Drive. Clark Galgo showed how to integrate the Twitter API from scratch with Eden. Dan Molina discussed the library's MySQL implementation while Erwin Seribo on Facebook integration.  Symon Buenavista, the guy who developed most part of the library gave a talk on how to work with Eden in Google+ and Google Drive. Chris also inserted some games to add more fun.
After the lecture was the coding session where girls were divided into 4 teams of 4 members to develop their own applications using Eden PHP Library. Each team has its own mentor from Openovate Labs.
The camp concluded with wrap ups by team. Then networking and picture taking followed.
Thank you so much Paul Pajo of Smart Developer Network and Nick Wilwayco of Smart Communications for sponsoring the food and sharing your precious time in gracing the event! Big thanks to Terence Ponce, Jossie Resma, Bryan Bibat of the DevCon team and Michael Marin of WebGeek Philippines for helping organize the camp. Then most importantly, all hail to Sir Jonathan Yap for pushing and making the event possible!
Words from Christian Blanquera, Openovate Labs Founder:
"I want to thank JR for pushing this, DevCon for organizing this, Smart and Ideaspace for supporting this, and Exist for hosting this. Looks like it was a total success. What would normally take a couple days to teach, facebook, twitter, google etc, we taught it all in one day with 30 minutes to spare. We spent the extra 30 minutes taking pictures :)
So success case proven, Eden taught to all females, some were beginners. By the end of our talk about Facebook, Twitter, MySQL, Google+ and Google Drive, all participants were already creating social media apps in 2 hours."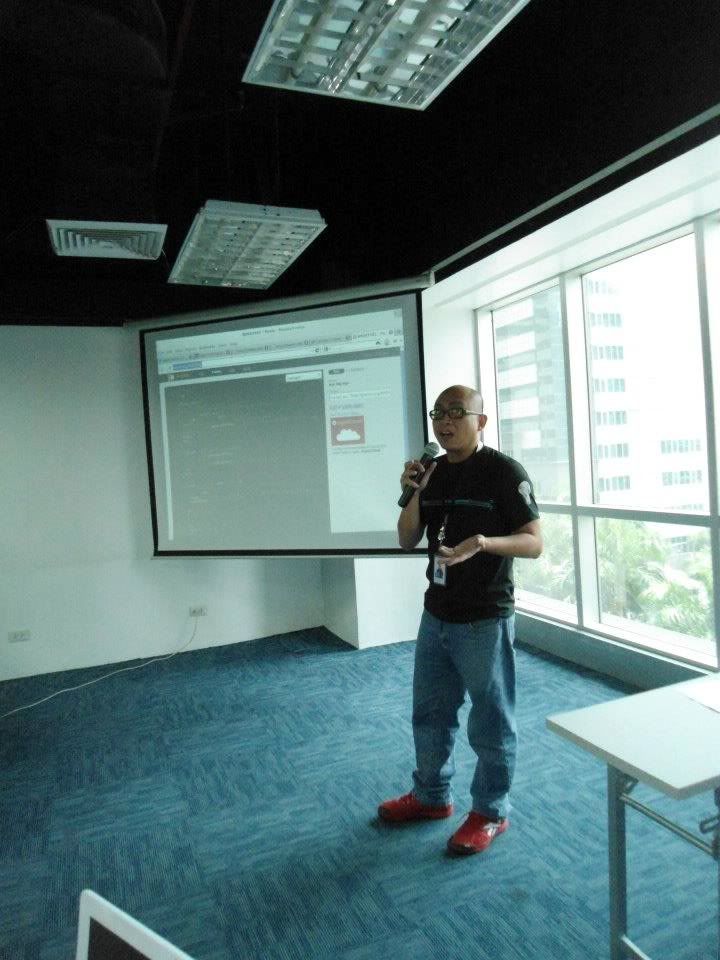 Paul Pajo of Smart Developer Network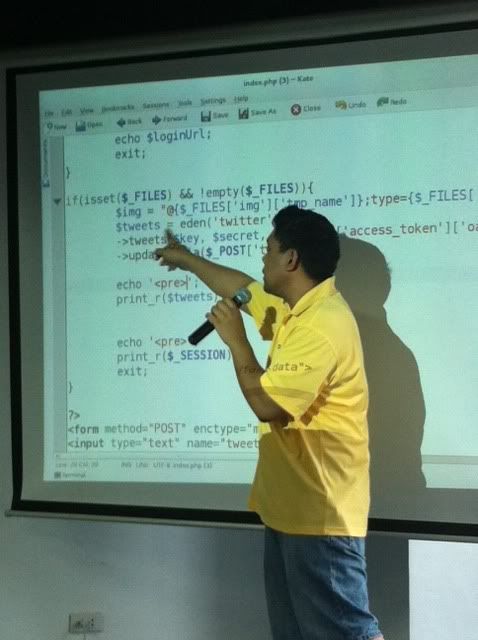 Openovate Labs Founder, Chris Blanquera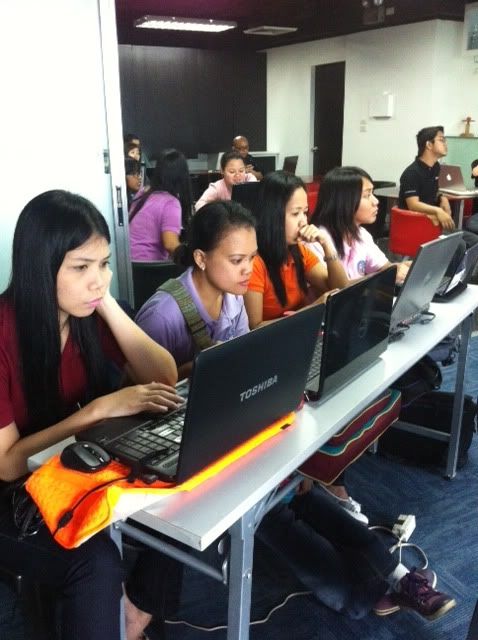 Gordon College Girls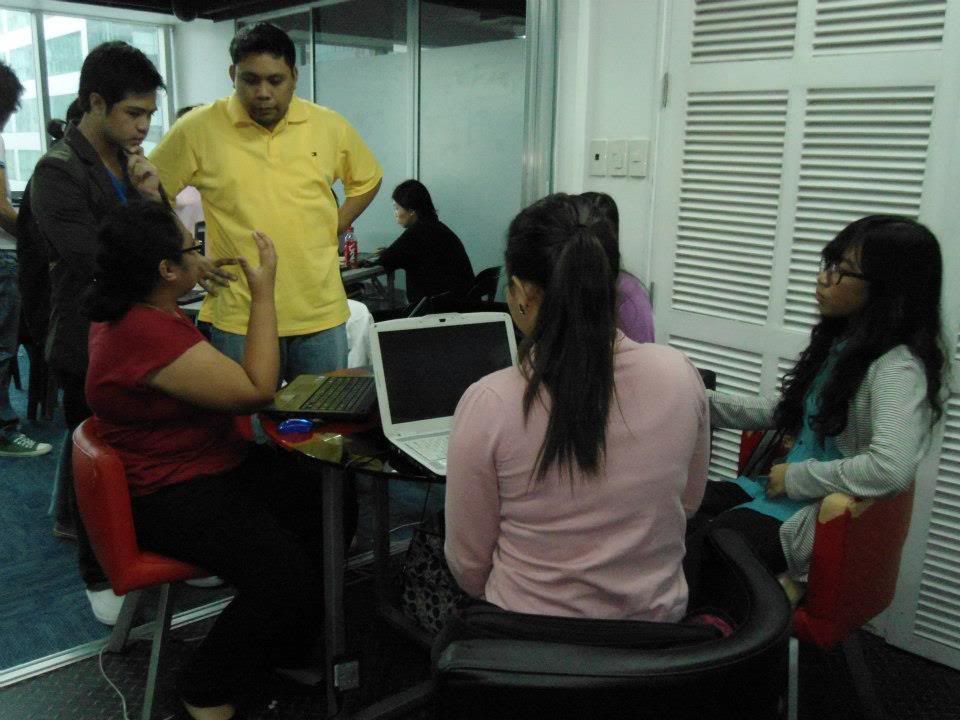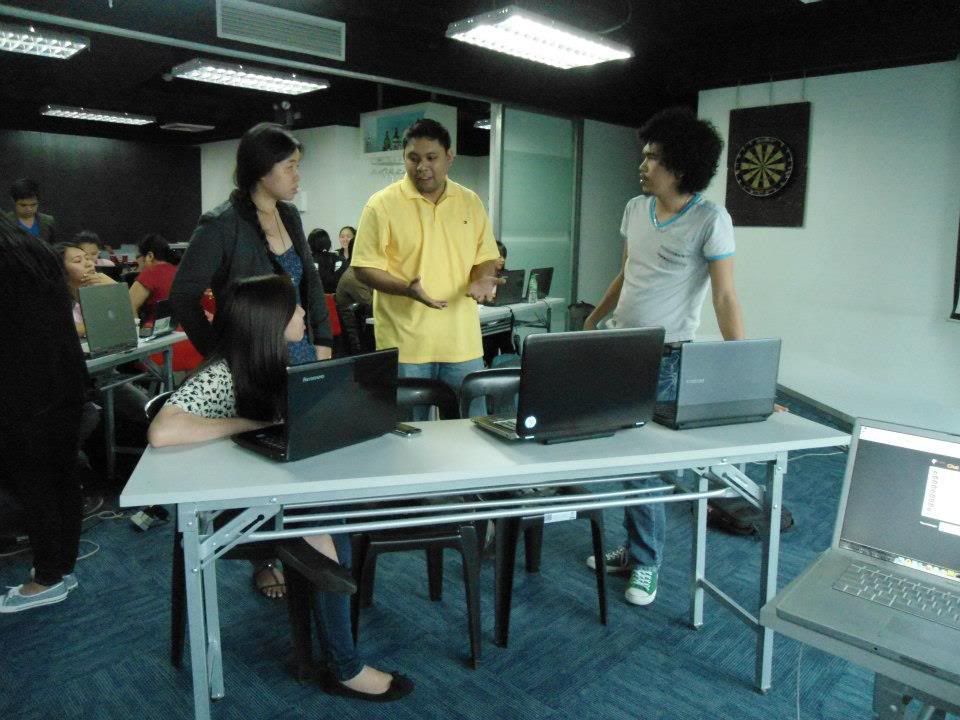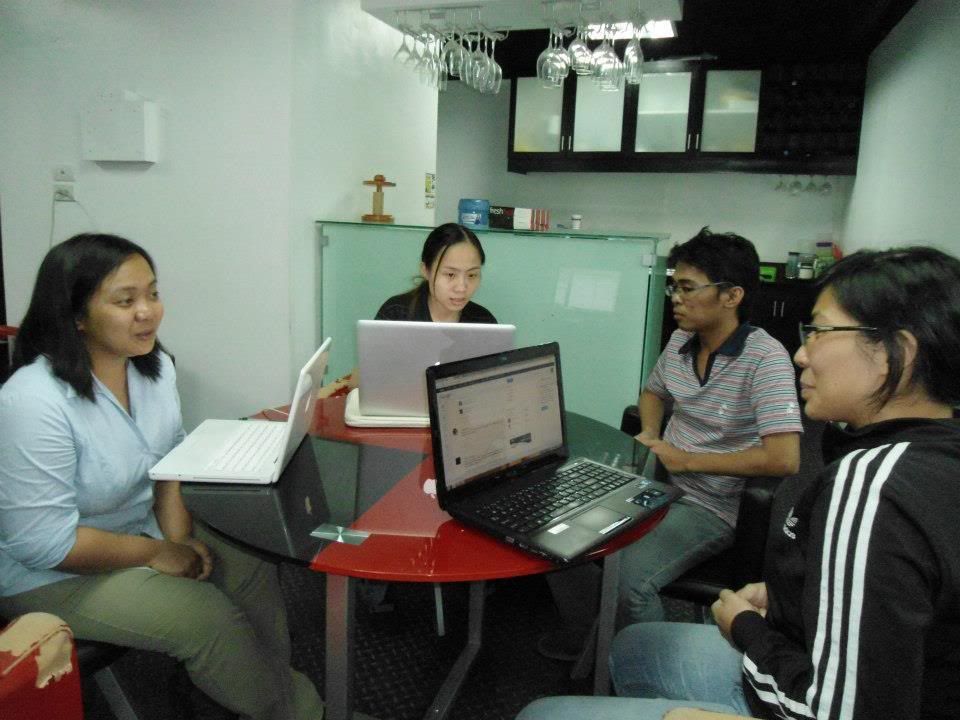 Photo credits to Jossie Resma and Dan Molina. More photos in this Facebook album. :)
Monday, 30 July 2012 17:16
Do you know I used to sing for our school choir back in high school? And no, I don't have good voice. Not even close! I have difficulty carrying a tune but when I'm with my friends and our other (and much much better) choir members around me, doesn't matter. haha. I just enjoy singing with them. :P
Well, here's my favourite song, Shine, Jesus, Shine. We sing this when the mass is over. This song brings a super lively atmosphere. Also, this song always makes me happy. :)
Sunday, 29 July 2012 01:50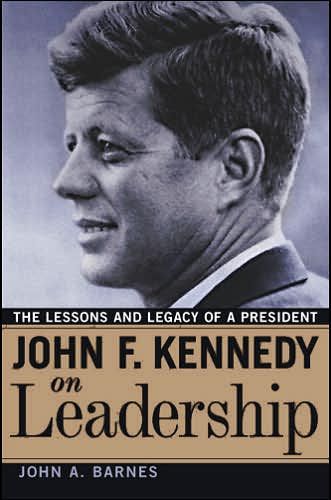 Later this afternoon while chatting with my father, I saw a book that read John F. Kennedy on Leadership from his bookshelf. I don't know much about this guy. I just know that he was assassinated in a motorcade. And that he spoke the famous "Ask not what your country can do for you; ask what you can do for your country."
I'm still at page 19 and I can't help but ask, "Is this guy for real?"
Here's one of my favorite read so far. This is an extract from JFK's address accepting the Democratic Party Nomination for US Presidency in 1960.
"But I tell you the New Frontier is here, whether we seek it or not. Beyond that frontier are the uncharted areas of science and space, unsolved problems of peace and war, unconquered pockets of ignorance and prejudice, unanswered questions of poverty and surplus. It would be easier to shrink back from that frontier, to look to the safe mediocrity of the past, to be lulled by good intentions and high rhetoric--and those who prefer that course should not cast their votes for me, regardless of party."
For someone running for a position, votes are critical. But asking people not to vote for him if they don't share with him his ideals?? Wow!
For many, they would go beyond the line just to get votes. Some could even kill and do many other evil stuffs for it. Isn't it sad? Unfortunately, that's just how it is.
I hope and pray that sooner people, especially those running for leadership position whether it in a school, local community, or country, is doing what is right. Leadership by example that is. :)
Saturday, 28 July 2012 05:02
Hi guys! I want you to meet our ever sweet and loving pet, Dog Baluyos! I visited his Facebook page and found his about information that our little sister wrote really funny. So I'm sharing it to you here. Enjoy!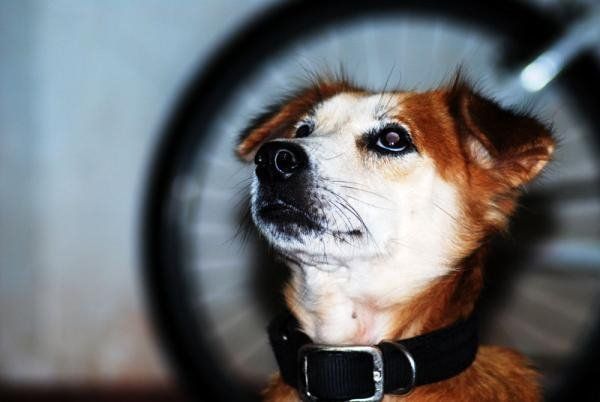 Personal Information:
I am Dog, the family dog of the Baluyos family. I first opened the slits of my eyes on the side of a storeroom in a dark windy night at Barra, Opol... honestly, babies don't open their eyes when they are born.
I was transferred from my rejected hometown to the rundown house of my new home with the Baluyos' and spent my first days eating meat loaf under a chair at their living room. In my three years at their house, I was trained by their other dog and my senior, Butchok, outside the lairs of my masters. He died after a year or so.
When my master, the eldest of the siblings, went back from Australia after a year, he supported the rights of my kind. I was granted the permission to stay inside the house but was trained to do my daily 'rituals' outside. I was bathed, fed, combed and all other luxuries Askals (Asong Kalye) like me don't get for free. I even felt luckier than other imported dogs on their pity little cages since I was given their kind of service plus freedom.
After another year, my collar was removed from my neck and I proclaimed 'Zero Kuto... thanks to the efforts of my masters. My fur is also silkier than most askals.
I am now running the Dog Party for the betterment of the country. Please support us and let us proclaim the rights of dogs!
Personal Interests:
sleeping, asking for belly rub, pacute, farting, digging gold, eating, scratching, playing dead, giving advice, rolling eyes
Wednesday, 25 July 2012 01:24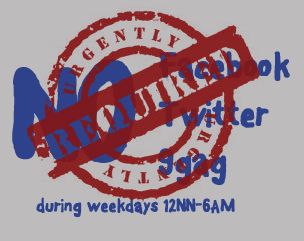 Last week, Franz and I agreed to challenge ourselves not to use Facebook, Twitter and 9gag on weekdays with the exception of 6AM-12NN. Yup. We can sin in the morning. But since the two of us always wake up late, thus, come to work late, our "sin" time left is reduced to an average of one hour.
Our reason for the challenge? We must always use our time productively especially at work.
So what has become of us after one week of our challenge? I had to admit, I've been pretty productive at work because of the challenge. So did Franz.
The big difference is when I arrive home, instead my usual routine of scrolling down Facebook and Twitter, I've been scrolling down blog pages and lookbook.nu! I originally thought I'd be reading more self-help books. As for Franz, when he arrives home, he starts playing Rose Online. hahaha.
Oh, well. Didn't turned out as ideally productive as expected by hey, we did have more focus on our work during duty hours. ;)
BTW, the challenge ends on July 31, 2012.
Tuesday, 24 July 2012 23:54
Do you have the creative ingenuity and patience under pressure to create an amazing application in just six hours? If yes, then WebGeek DevCup wants you to show what you've got!
Brace yourselves, WebGeeks! On August 25, 2012, WebGeekPH will be hosting the WebGeek DevCup, an all-day hackathon extravaganza from 11 AM to 11 PM at the Meralco Mutli-Purpose Hall, Meralco Compound, Ortigas Center.
Participants will be given six hours to develop a web application based on the prescribed theme to be given on the event itself. At the end of the allotted time, the finished web apps will be presented to the panel of judges that consist of seasoned gurus in the fields of web application development. Those who emerge victorious will win fantastic prizes!
Who are qualified to join WebGeek DevCup, you ask? As long as you have the knowledge and the skills to create a fully-functional web application, then you are welcome to take part in the hackathon! We encourage all web developers, web designers, graphic designers, UI/UX designers, programmers, app enthusiasts, hobbyists, and yes, all you cheerleaders and moral supporters to take part in this exciting event!
Just bring your own laptop, development tools (pre-packaged libraries, widgets, and frameworks) and you're good to go. The organizers will be providing the internet connection, power, food, and drinks. Sweet deal, right?
You can go solo, form a duo or trio, and register until August 15, 2012. A registration fee of Php250 (individual), Php500 (2 team members), or Php750 (3 team members) will be collected through Eventbrite.
So, what are you waiting for? We encourage all ye emboldened enthusiasts to put forth your best ideas and turn them into reality.
To register, visit http://webgeek.ph/devcup/ and sign up now!
Monday, 16 July 2012 08:03
A super late post but never late than never. :P
So last June 16-17, 2012, the DevCon and IGDA-Manila teams traveled to Baguio to conduct Game Development Camp-Baguio at University of the Cordilleras, Baguio City.
On the first day (June 16), the program started 1PM at the university auditorium with full 250 participants. Dr. Ricardo P. Pama, UC President graced the event with his insightful opening remarks. It was followed by a background talk on DevCon and International Game Developers Association (IGDA). The rest of the program were presentations from IGDA: Mark on Getting Started With Game Development, Paul Gadi (IGDA-Manila Chapter Coordinator) on Making Art for Games,  Alvin Chan on Game Development Patterns, Sony Valdez (also a UC Instructor) on Programming Games With Pygame. Bryan Bibat, DevCon VP for Technology hosted the afternoon program.
On the second day(June 17) was the technical session on how to develop a game using Flash/Unity3D. To accommodate the unexpected number of interested participants, we decided to divide them to morning and afternoon sessions.
Big thanks to GDC Baguio participants for joining the camp! Hope you had great learning and fun! Also thanks to UC being our awesome host and campus partner for the event! Special thanks to Ma'am Nancy Flores, Dean of CITCS for the super warm accommodation and assistance all throughout the event. She even gave each of us (DevCon-IGDA team) Baguio Country Club Raisin Bread!
To Marica, Bryan, Paul, Alvin and Mark, you guys were awesome! Until the next event!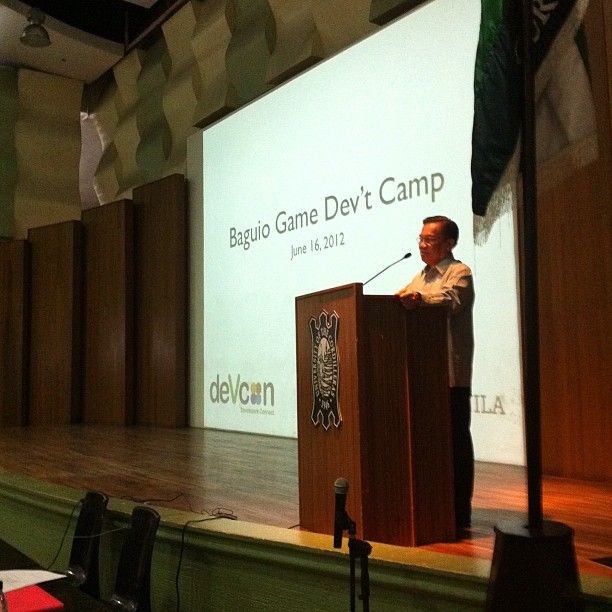 Dr. Ricardo P. Pama, UC President for Opening Remarks
Game Development Camp - Baguio Participants
Marica Uchida, DevCon VP for Programs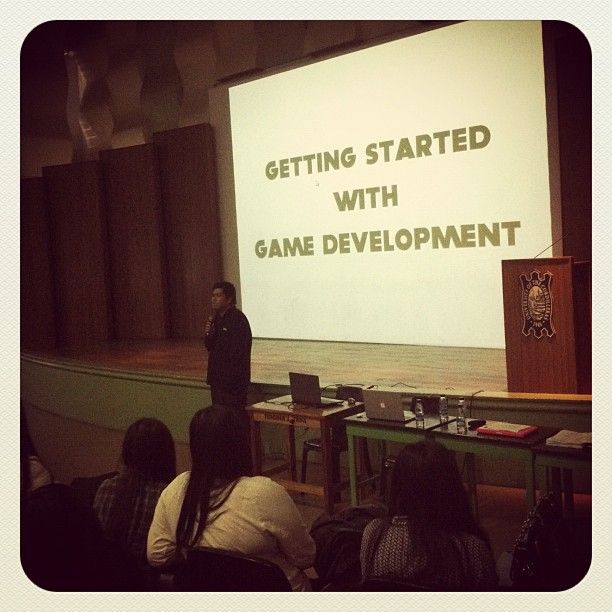 Mark of IGDA on Getting Started With Game Development
Alvin Chan of IGDA on Game Development Patterns
Paul Gadi of IGDA on Making Art for Games
Sony Valdez of IGDA/UC Instructor on Programming Games With Pygame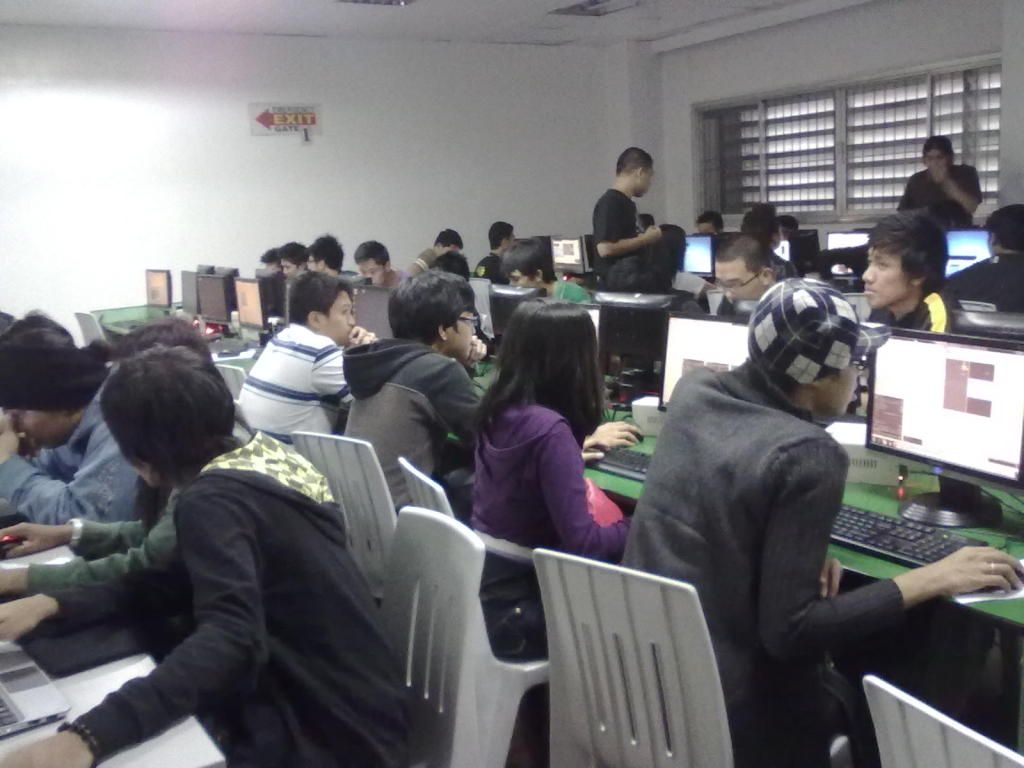 Unity 3D particpants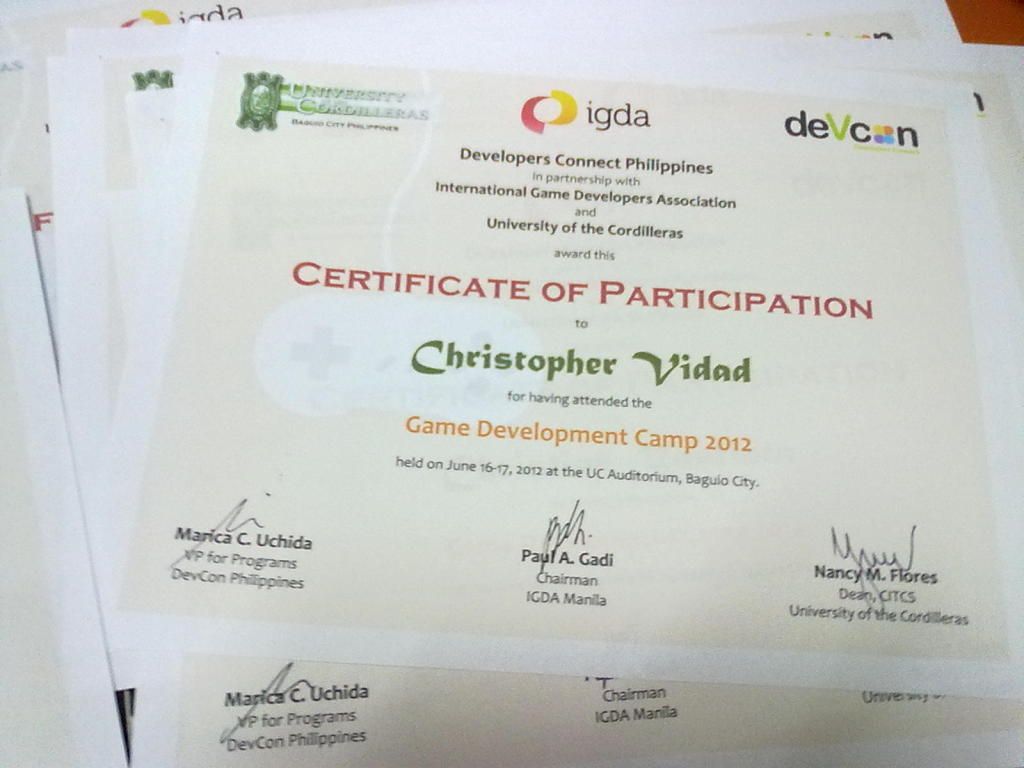 Certificates
<<

Start

<

Prev

1

2 3 4 5 6 7 8 9 Next > End >>


Page 1 of 9