About Haifa Carina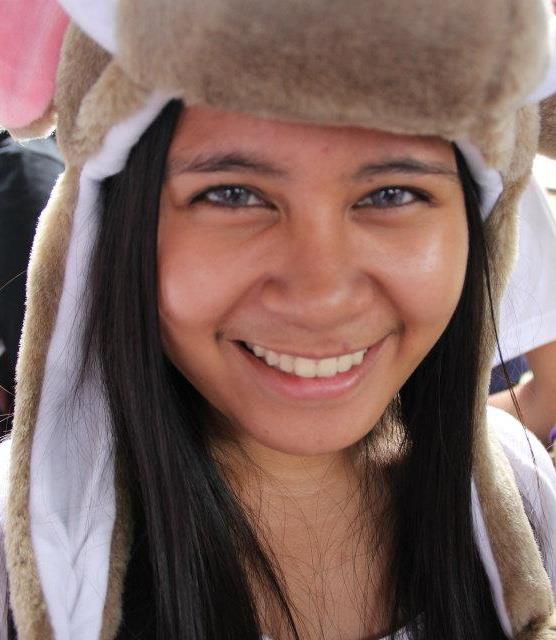 Hi! I'm Haifa Carina
from the Philippines.
iOS developer. Events Organizer.
Adventurer. Ponderer. Dreamer.
I am real.
I like green!
I give hugs!
I love challenge.
I hate leeches.
I want to travel the world!
I wish I could teleport.
I need you to be real.
I will build my underground house.
I was always impulsive.
I feel restless inside.
I think I can do anything.
I say "Life is short, enjoy all the way!"
Email Me: haifa@baluyos.net
Facebook: haifacarina
Twitter: @haifacarina
Instagram: @haifacarina
Are you a developer in the Philippines? Join us at Developers Connect (DevCon)!
http://devcon.ph/

Sunday, 24 June 2012 03:13
I've been really busy lately. Tonight is no exception. But I felt I needed something to inspire my spirit so I took out from my bookshelf John Maxwell's Maximize Your Day. My best friend, Kim, gave me this book on my 19th birthday.
June 24: Make the Most Of Your Gifts And Opportunities
The most striking idea in this entry for me is the quote "My potential is God's gift to me. What I do with my potential is my gift to Him".
I think it's been a productive week for me but I'm pretty sure many of them were a product of mediocrity. I compromised the quality of work because of messed up time management and spending much of my time on useless activities like social media then rush on the tasks when it's due. Can you relate? haha. I'm much better than that. I had to practice efficient time management and spend less time in social media. This way I can deliver better results in what I do. You agree? God happy. Boss happy. Client happy. DevCon happy. Community happy. Family happy. Friends Happy. Me happy. Everyone happy! Now, my gears are oiled! Rakenrol!
Saturday, 09 June 2012 00:44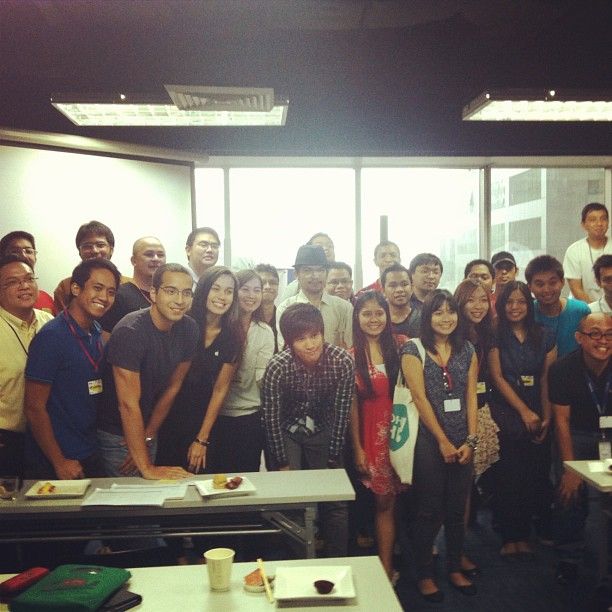 Awesome Twitter Teatime Manila attendees! Photo by John Arce
Last June 7, 2012, I assisted Sir Yappie in coordinating the Twitter Developer Teatime - Manila at Exist Tech Bar.
Anne Michelle Santos of Globe Labs gave a presentation on Twitter API while Javier Olives of Smart Communications on Mobile and Twitter. Jan Michael Ibanez of Code Flux, Kurt Silvano of Wunderman, Patrick of Traffic Dito and Bing Bryan Tan of Brewed Concepts gave short talks of what they are doing with Twitter API. Lastly, the visual teleconference through Skype with Twitter's Jason Costas.
The event was a great venue to learn, socialize and eat! haha. Kidding! It was fun!
Michael Angelo, Jonathan Richie Yap (Sir Yappie) and Radge Falcis spearheaded the event.
Thanks big time to the event partners Developers Connect, Exist Software Labs, Inc., The APP Consortium, WebGeek PH, Wunderman, IdeaSpace, Smart and Globe.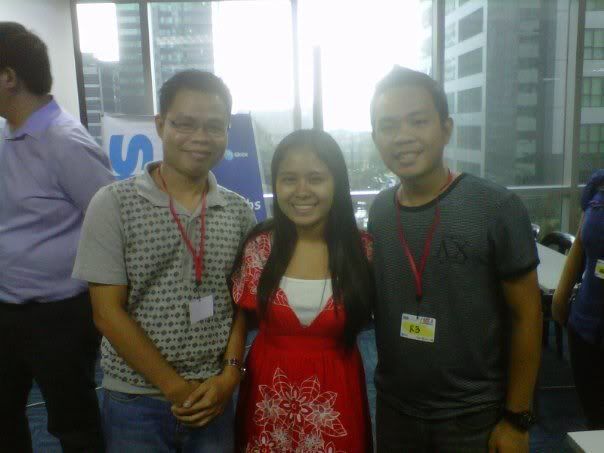 Successfully convinced my two brothers to join the event. Thanks Terence for taking the photo!
Wednesday, 30 May 2012 11:13
John and me with iPad 3. Photo by Alexei Rivera
Tattoo powered by Globe officially launched the Apple iPad 3 last May 29, 2012 at the Exchange Plaza, Ayala Triangle. Tattoo Brand Ambassadors Georgina Wilson, Tim Yap and Miggy Chavez were there to grace the event. John Arce, WebGeek Founder, got a VIP pass and tagged me along. Thanks John! Interesting night!
Photo by John Arce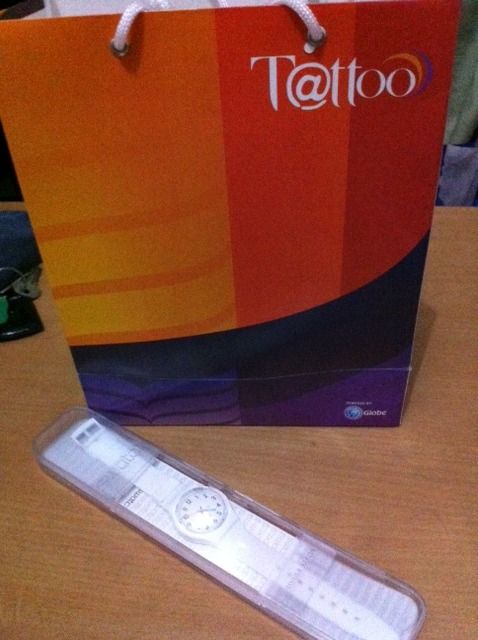 Swatch watch for souvenir
Sunday, 27 May 2012 18:33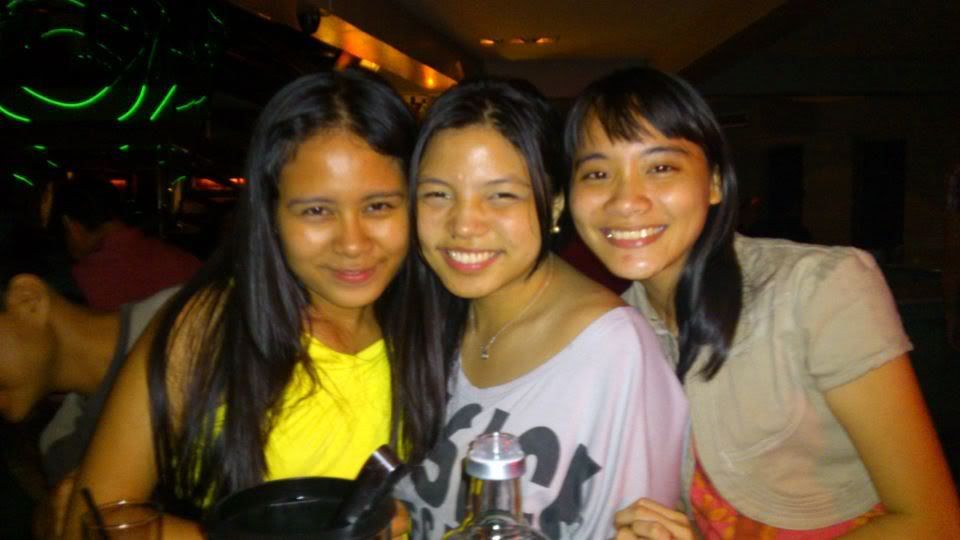 Haifa, Josan and Jossie
It has been awhile since the last time I hang out with Josan and Bryan. So last May 25, 2012, we decided to go night out. We were with Jossie, Hans, Rodel (Han's officemate) and Franz.
We met at Starbucks Greenbelt 3. It was almost 12 midnight when we left for Jupiter Street. We parked near School of Fashion and the Arts (SoFA). Then at Fiamma, we got a table worth PHP 4,000 all consumable. Bryan ordered two bottles of Absolut Vodka, Sprite and cherries. Rodel ordered Kamikazee.
A glass of pure vodka, Rodel was out for his girl hunt… starting at our table with Jossie. I had to admit, I was twitterpated watching Jossie and Rodel talk closely. HAHAHAHA. Then with Rodel away, Hans and Jossie accompanied each other all night! Uuuuyy. I wonder if this pair could do wonders. LOL.
It was fun observing people.. drunk and tipsy people that is. We partied all night until we noticed we were the only group left in the bar then left. To ease down the influence of alcohol, we stopped by Sinangag Express near Buendia-Chino Roces. The sun was half-risen when we all parted ways.
One hell of a night!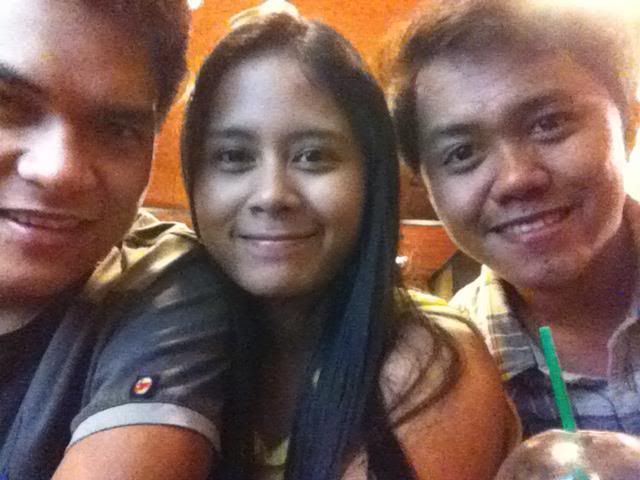 While waiting for the others at Starbucks
Sunday, 20 May 2012 22:56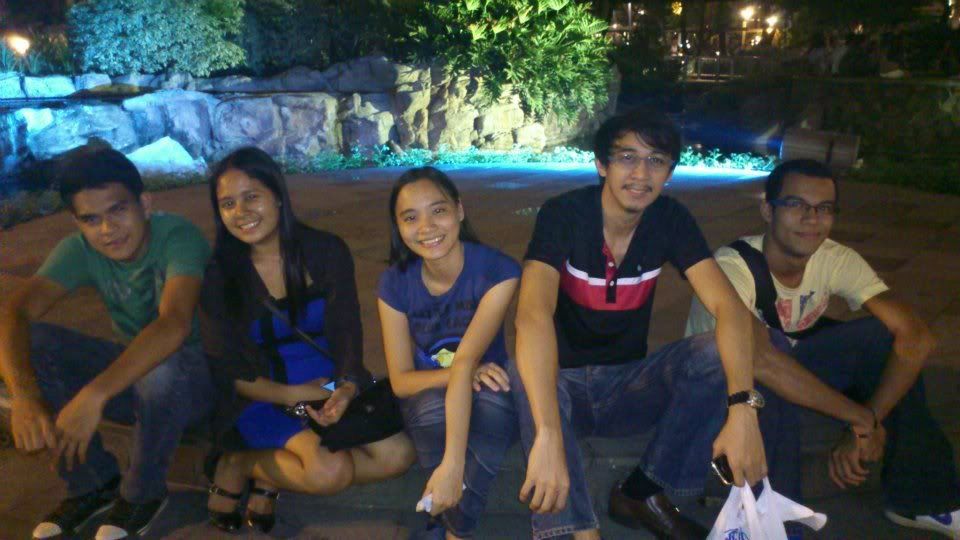 At Greenbelt Park
My last two weekends were filled with night outs like there's no tomorrow.
11 May (Friday)
A friend mentioned about Dilingers in Greenbelt so I suggested to meetup there with college friends Lope, Jossie, Ren, David and my favorite import, Franz. Great place and I love their huge sofa! We had few beers and talked nonstop of random things but mostly of the experiences we have at work. After that, we stayed a little while at the GB park before finally heading home.
12 May (Saturday)
In the morning, I volunteered with Franz and Hans for Couch Surfing Manila Summer Scramble 2012. We were assigned at Quiapo Church. The task at that station was that each member of the team will take one card from a deck. The one with the highest card (King) will be given a tarot reading. After all teams have passed our station, I couldn't let the chance pass and I must have my own tarot reading too! LOL.
Then at night, college friends David, Lope, Hans, Jossie, Ren and Jossie gathered at Ren's place at GA Tower. We had one game of David Game (dunno what the game is called really..haha). The deck of the cards will be distributed evenly among players. Then one by one, each card will be revealed. Each card has a corresponding consequence. For example, I got Card 2. I will take one shot and choose a person who will also take one shot. If I get a 3, I will choose someone to take one shot. If I get a King, everyone will take a shot. if the card is 4, everyone must touch the floor and the last person to touch the floor will take one shot. Stuffs like that. Super interesting game! After one game, we spent the rest of the night talking and debating about ideas on love life.
13 May (Sunday)
It was around 3PM when Julian asked to accompany him watch The Avengers for the 7:55PM show at Greenbelt. I had nothing else to do for the night so, game! I brought Franz with us too.
18 May (Friday)
Franz, Hans and I had dinner first before going to Timezone GB3, the meet up place. I'm not much of a fan of arcades but that night I really had fun. Why? It was because of the two broken basketball machine that we had unlimited shots! haha. After a while, Hans had to go somewhere else then came David, Julian and Lope. We ate McDo and stayed there until midnight before going to Distillery at Jupiter Street. And then, dance dance all night! After Distillery, we stopped by the nearest Starbucks before going home.
19 May (Saturday)
Night out with DevCon peeps! Went videoke at Centerstage with Terence, Yhan (Terence's girlfriend), Andrei, John, Jodi and Lope. Lovesongs ang trip ng tao. BTW, I really love Yhan's voice. Sang our hearts out until 12:30PM then went to TopGrill for more buckets of beer. We also made some plans on what to do for our next night out next weekend. With Lope, John and me left, we stopped by at McDo for some lonely love talks then went home past 4AM.
This is bad. So much alcohol the past weekends. Oh, well.. Nothing beats the crazy experience! ;)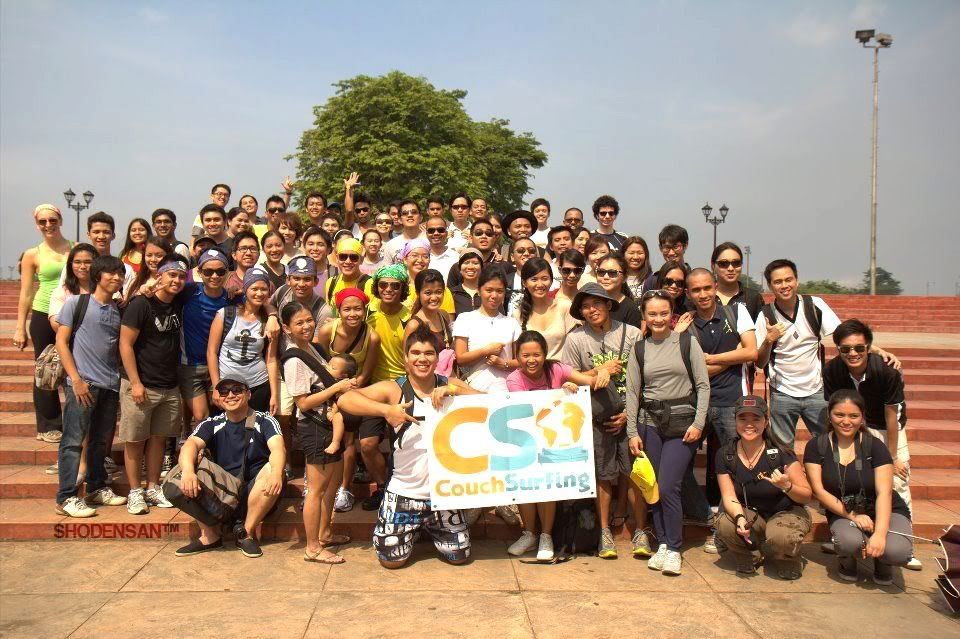 0KM
At Distillery
Kulitan with Jodi and Lope
Saturday, 05 May 2012 13:31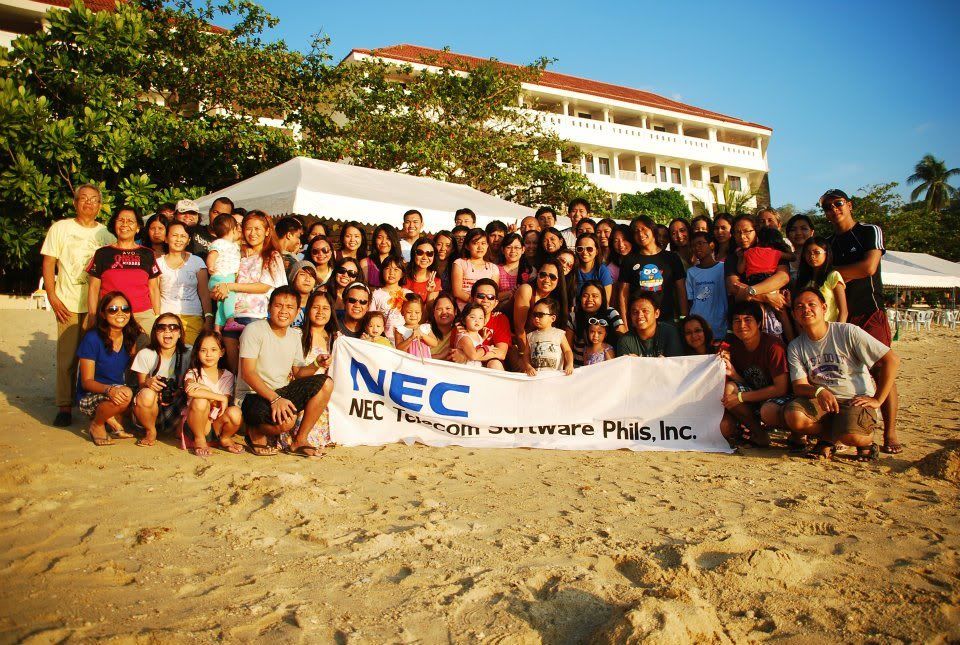 The NEC folks and their plus ones
I got lucky my big brother, Labe, invited me to join their company (NEC Telecom Software Philippines, Inc.) outing at Canyon Cove Resort, Nasugbu, Batangas last 21 April 2012 with their theme "Extra Fun with Plus One!". Uh-huh! I'm his plus one! Even got luckier because he found a way to have me bring another friend with me, Kor.
Call time was 4AM at Shell near SM Makati. During the four hours travel by bus, Kor and I had a long crazy chika galore session. Labe texted during the ride that the two of us are so noisy he could hear our conversations from his seat which is three rows away. When we arrived there, the resort staff gave away wrist stubs. For our group, we got yellow! I was amazed how many company outings were held there that day. There were labels in each tents. The place was jam-packed! We had games, frisbees, guitars, photobooth and my favorite, FOOOOOD!
Many started to get wet in the beach. Kor and I waited a little while after lunch then went to the pool. It's interesting how the coconut trees were stationed inside the pool area. You can use them as covers to avoid the sun. Many times, people would swarm at one shaded portion of the pool and stay there until the sun will again be covered with cloud then people will disperse. Another thing to note, the life guards seem to enjoy watching girls removing their top covers (usually girls). haha. They don't allow swimming with shirts on.  Oh, well. Rules are rules.
Overall, I had a blast! Thanks Labe for tagging me and Kor!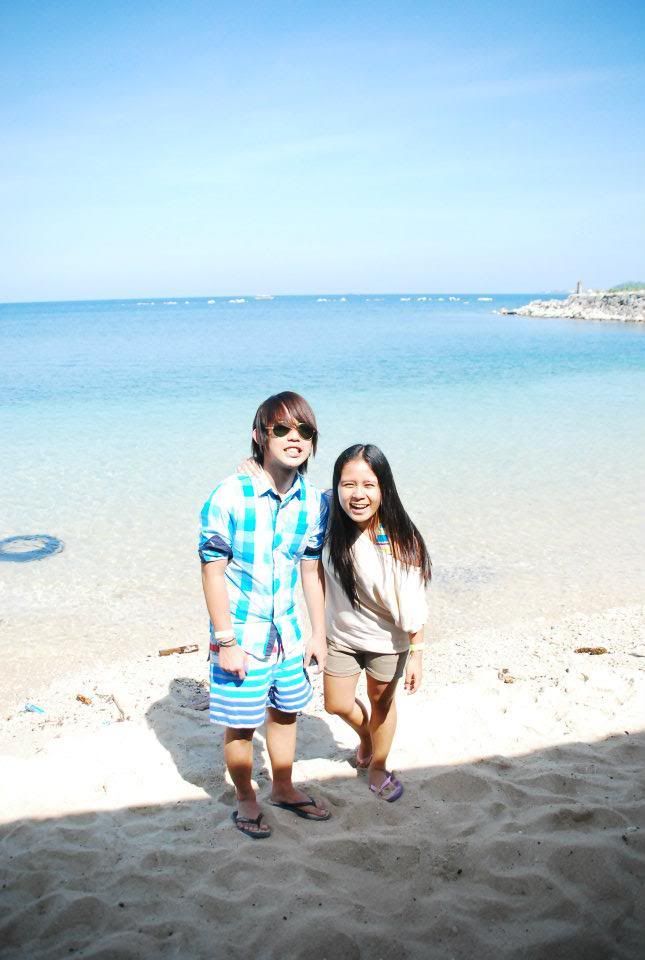 Kor and Haifa
Big brother (Ridvan) and his girlfriend (Jen)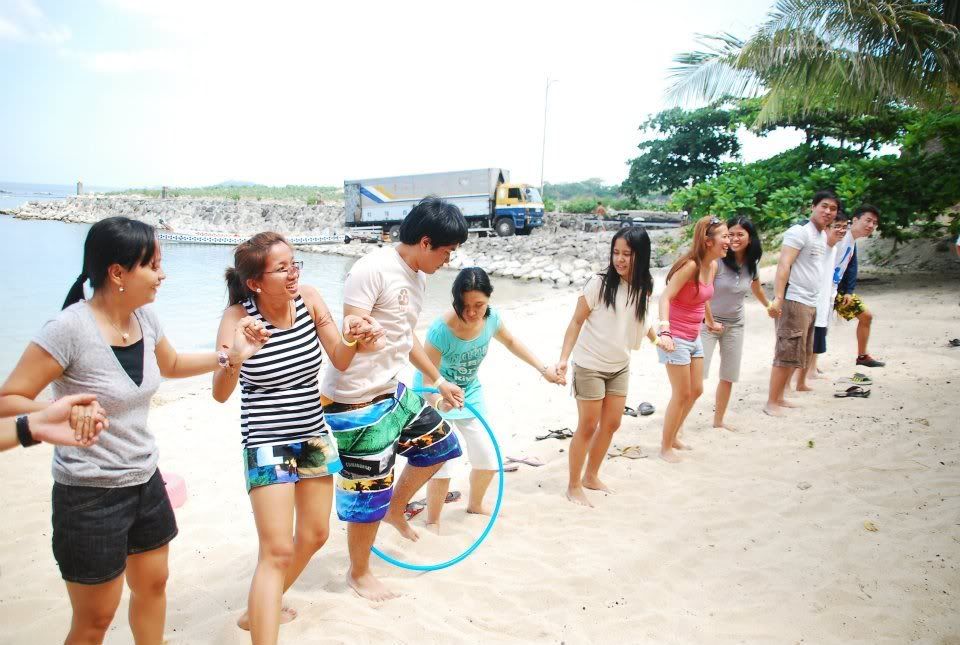 Hula hoop relay game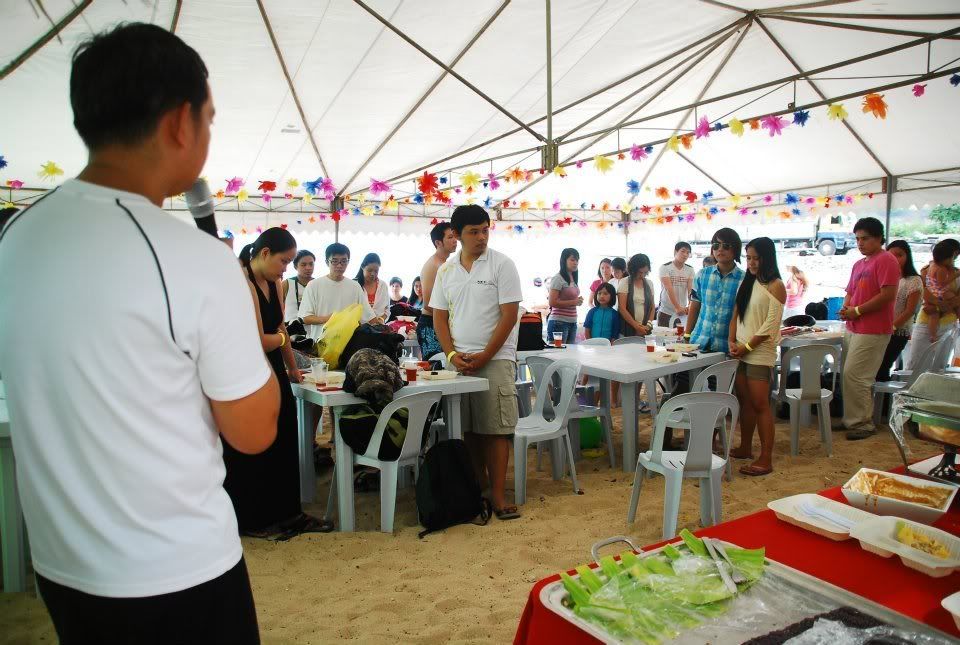 Thanking God for the food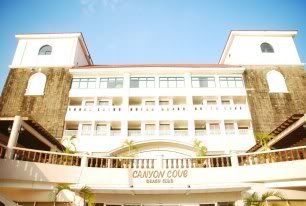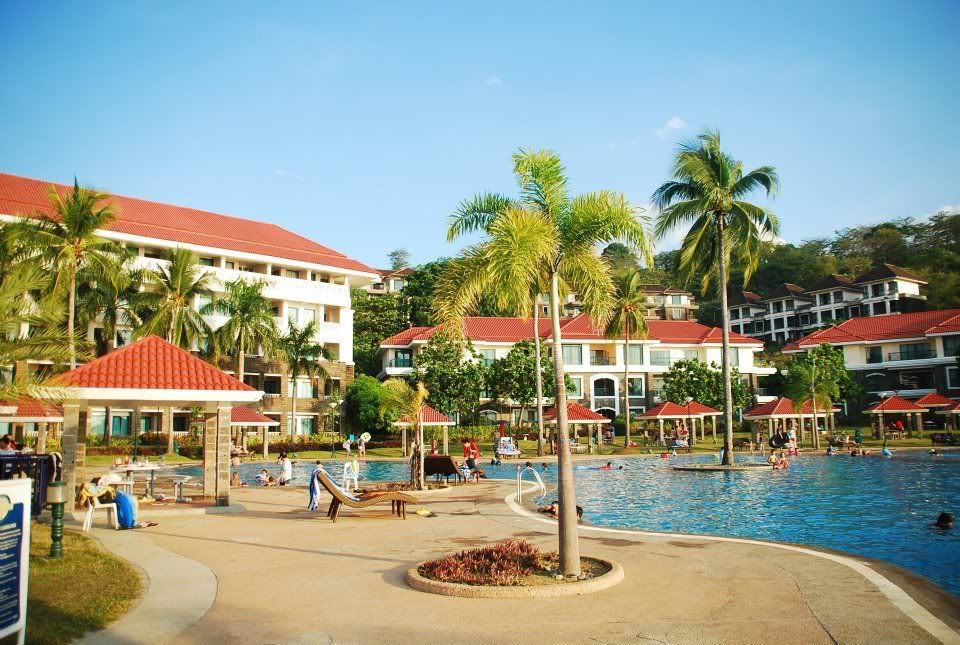 Photos by Ridvan and Haifa
Saturday, 28 April 2012 00:12
I love DevCon. I've been posting a lot about DevCon events but I haven't really shared what DevCon is about. So here's a post dedicated for it. I got all this information from a brochure I found in my files.
DevCon events are gatherings designed to facilitate collaboration, interaction and mentoring among the leading practitioners of the Philippine Software Industry.
Designed to be a premier gathering of all Filipino software engineers, DevCon facilitates collaboration, interaction and mentoring among the leading practitioners of the Philippine Software Industry. DevCon adapts the global best practices for skills improvement and professional advancement. DevCon "unconferences" feature three main activities that have proven to be successful formats in international technology gatherings.
Mission
Promote and propagate the software engineering profession in the Philippines
What is DevCon?
A registered non-stock, non-profit organization founded in June 2009, DevCon provides a relaxed venue for individuals to socialize with fellow geeks, mentors, employers and the rest of the IT community.
Interaction
Our events have evolved from unconferences (composed of Lightning Talks, Birds of a Feather and Hackathon) to focus-group driven Geekups and Code Camps that envision the bridging of the academe-IT industry divide.
Lightning Talks
Lightning talks are very quick presentations delivered with or without auxiliary visual materials. Each speakers has a maximum of 10 minutes to present his idea, including preparation time, self, introduction, Q&A, etc.
Birds of a Feather (BoF)
BoF topics needs to have a broad appeal to be successful. It is very important for the moderator to create quick summaries of the debater's answers and quote snippets to keep the audience stimulated because they will decide later on who the winners are.
Hackathon
The hackathon is usually a one-hour competition that requires a team to execute a programming or web activity that results in a work product that can be judged. Participants will be provided with the tool or platform site.
Campus DevCon
In partnership with the Philippine Society of IT Educators (PSITE), each campus DevCon converges an average of 200 students taking up Computer Science and other IT-related courses. We total to about 30 schools nationwide in a year.
DevCon Geekup
As prelude to another DevCon event, the geekup was tailored to accommodate inquiries about DevCon itself and the foundation. You tell us how we can help you via small group sessions.
DevCon Code Camp
A technical session that seeks to build up the technology capabilities of our IT professionals, this can cover any specific type of development: from web and mobile to game and cloud, from Java and Ruby to .NET and project management. We are working on collaborating with a number of technology user groups as well as corporate partners which can act as the backbone of this activity.
DevCon Summit
This is the main event of the year composed of a geekup and code camps meant to showcase the IT Pinoy Talent.
Don't forget to visit the DevCon website! www.devcon.ph
Saturday, 28 January 2012 23:00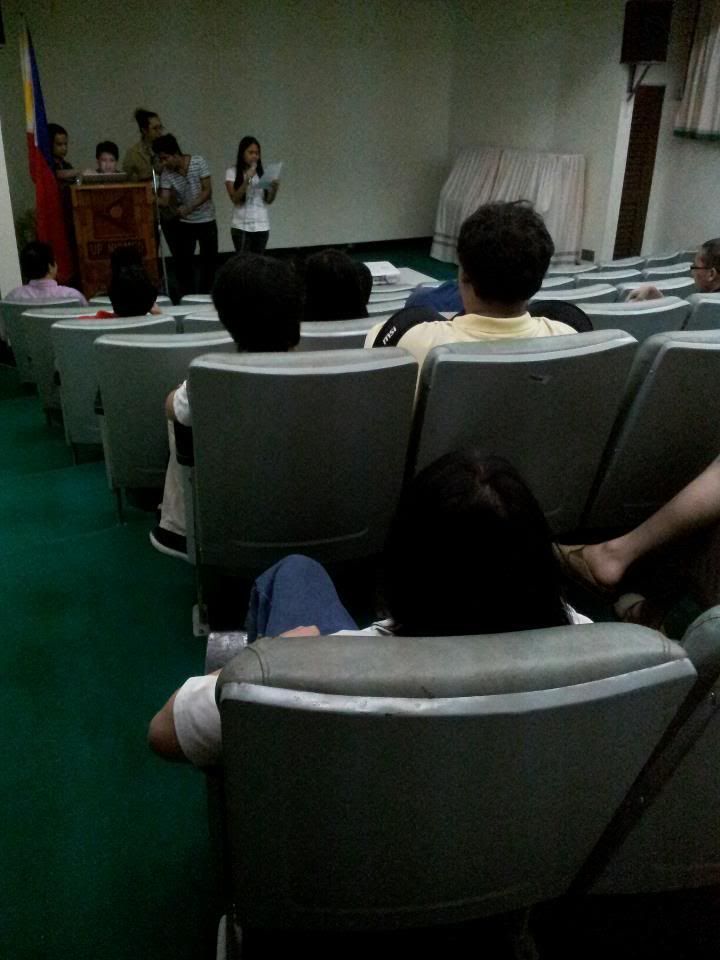 Hosted the opening of Manila Game Jam 2012 - UP ITTC. Bucket list #7: COMPLETE!
With around 30 participants at Manila Game Jam (MGJ) 2012 - University of the Philippines Information Technology Training Center (UP ITTC), we proceeded with the opening program by 5PM last January 27, 2012 at the audiovisual room.
The original plan was to stream the program from MGJ - College of St. Benilde from the opening remarks of Paul Gadi, the International Game Developers Assocation (IGDA) Chapter Coordinator, until the keynotes. However, the connection sucked. We continued with the program with Marnielle Estrada giving the opening remarks. While trying to buff the Youtube video for the keynotes, we bought some time through a getting-to-know-you activity. Share your name, your company and your games. Then we gave out sponsor shirts to the guy (Mr. Sony Valdez) who could name five names (must not their colleague), the guy (Mr. Levi Tan Ong) who could share his expectation of the event, and the guy (forgot the name) who could name the current person giving the keynote message. That was fun!
Photo by Florida Ortiz
Wednesday, 25 January 2012 00:59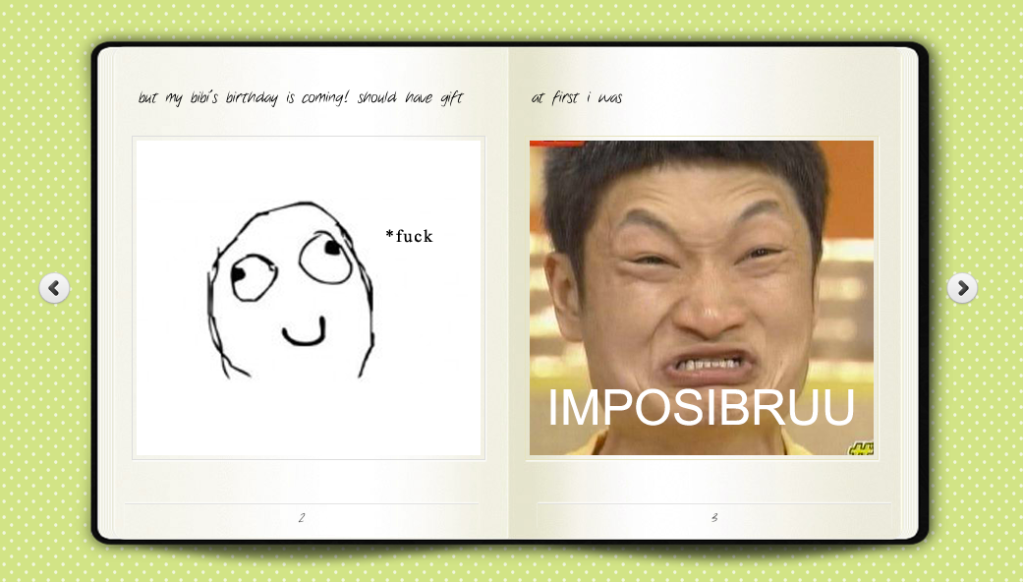 To the very special guy who is thousand miles away but still managed to give me the sweetest birthday gift ever... I'm still wearing the big smile I had an hour ago. haha. Thank you so much bi! :3
Here is the link of the web scrap book he made. :)
Monday, 23 January 2012 01:15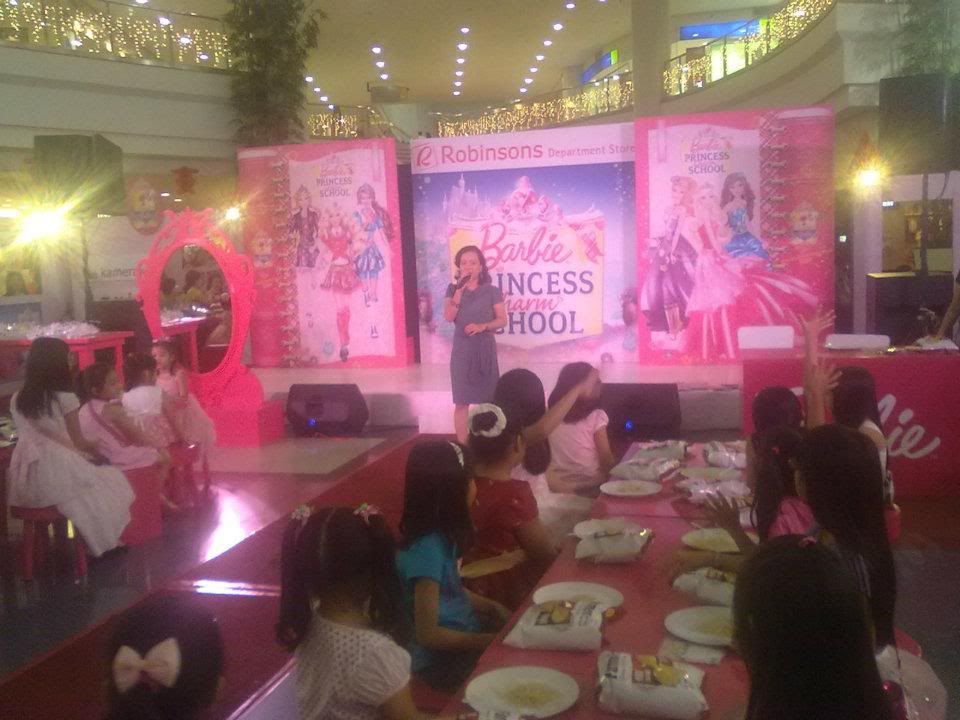 The Barbie Princess Charm Teacher Mai and her cute girls
Got the chance coordination with Ate Mai and team for the Barbie Princess Charm School at Robinsons Place Manila last January 21, 2011. Cute little girls were being taught the proper table etiquette and how to act princess-like on other different situations. The girls were also tasked to design their own tiara, wear it and ramp on stage.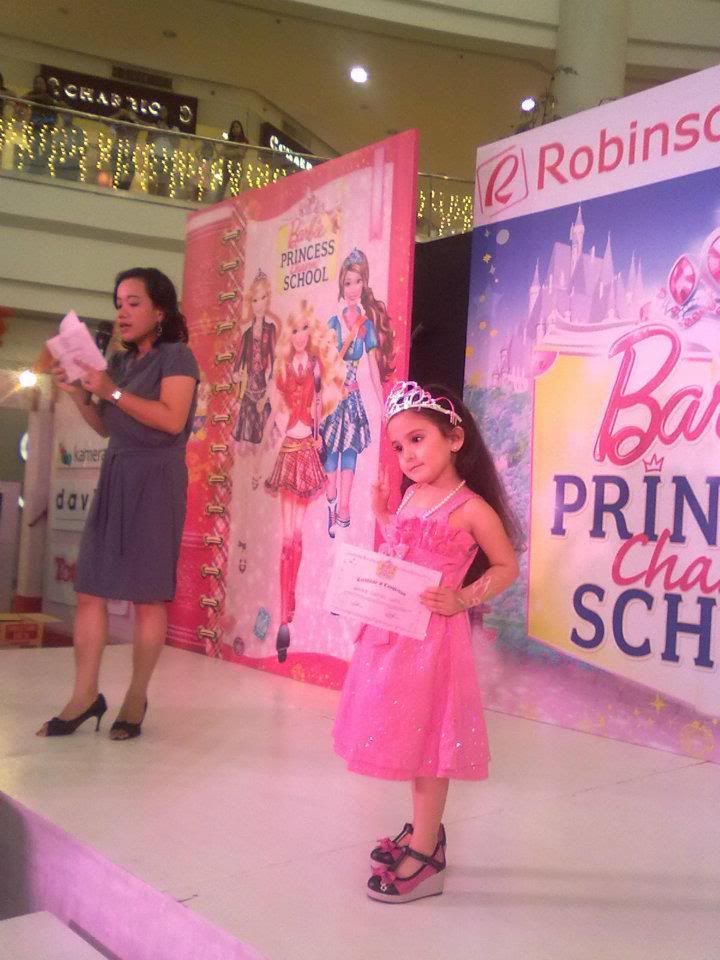 Meet Nathalie, the cutest girl evuuurr!
Barbie girls busy designing their tiaras
Meet Evie! I helped her design her tiara. :3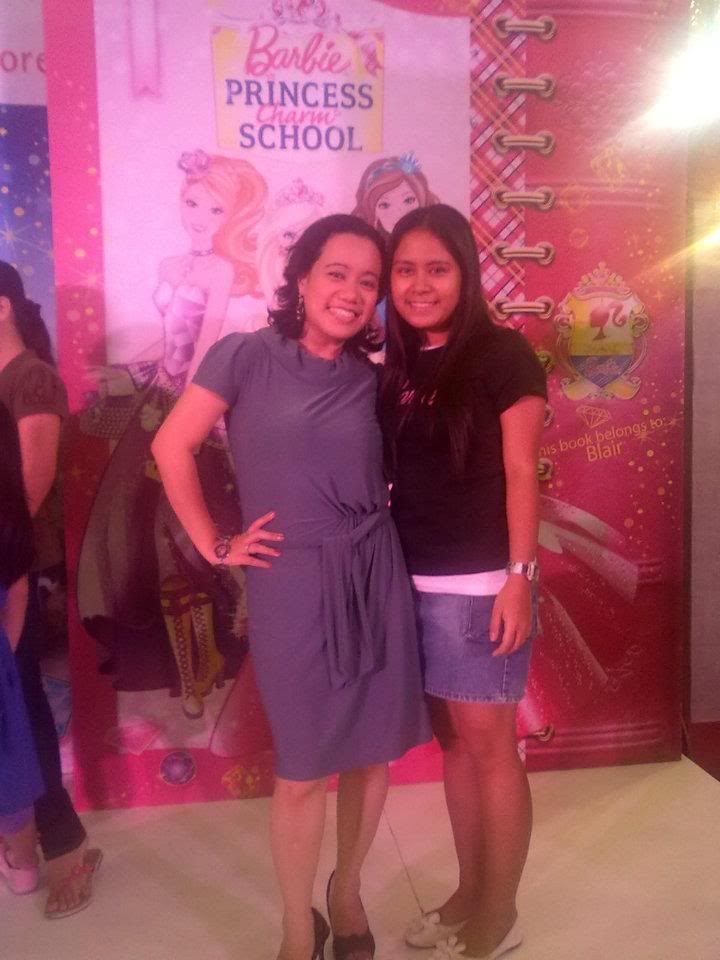 Ate Mai and yours truly
Monday, 23 January 2012 01:31
Hans, Kor, me, Julian and Josan
Kim and I decided to have our birthday celebration on January 20 (Friday) with college friends. Kim's birthday is on the 16th. Mine is on the 25th. We had dinner at National Sports Grill, Greenbelt 3 and shared so much catch-up stories from 7PM-10PM.
With me were Kim, Kor, Hans, Josan and Julian. Kim had to leave early but we stayed there until we decided to go to Metrowalk. By the way, I love NSG's steak! Yumm!
At Metrowalk, we seated first at an open area were the band was visible. However, the short drizzle came. So we raised our glasses, cheered Happy Birthday, bottoms up then moved inside. By the way, the center of our conversation was *drum roll* LOVE LIFE! haha. It's ups and down and more.
Another awesome night with great friends. What more now that Kor is here, the more the merrier! FRIENDS. MORE FUN IN THE PHILIPPINES!
<< Start < Prev 1

2

3 4 5 6 7 8 9 Next > End >>


Page 2 of 9