About Haifa Carina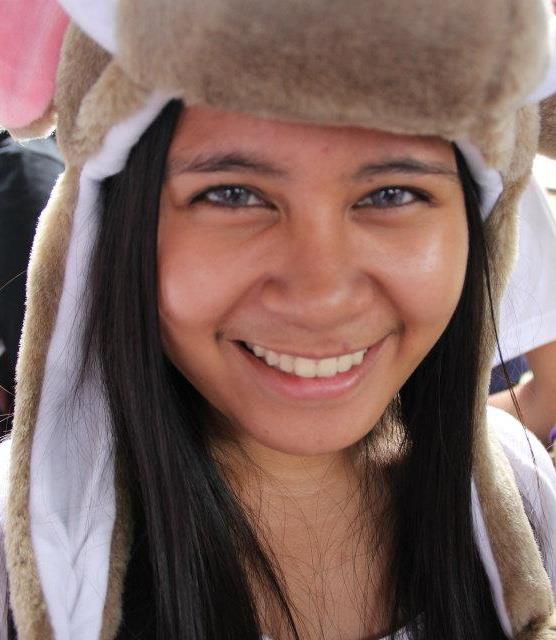 Hi! I'm Haifa Carina
from the Philippines.
iOS developer. Events Organizer.
Adventurer. Ponderer. Dreamer.
I am real.
I like green!
I give hugs!
I love challenge.
I hate leeches.
I want to travel the world!
I wish I could teleport.
I need you to be real.
I will build my underground house.
I was always impulsive.
I feel restless inside.
I think I can do anything.
I say "Life is short, enjoy all the way!"
Email Me: haifa@baluyos.net
Facebook: haifacarina
Twitter: @haifacarina
Instagram: @haifacarina
Are you a developer in the Philippines? Join us at Developers Connect (DevCon)!
http://devcon.ph/

Saturday, 31 December 2011 15:00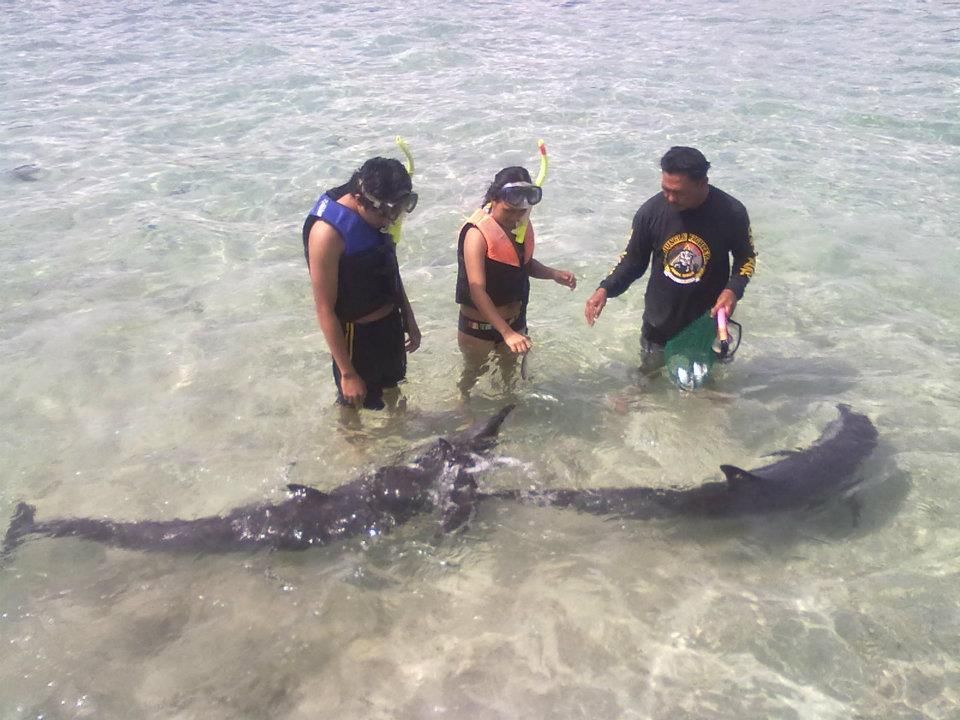 Feeding the dolphins
30 December 2011, Franz and I went to see, swim, feed and play with dolphins at Dolphin Island - Misamis Occidental Aquamarine Park (MOAP). This is no doubt my best trip of 2011!

MOAP is located Sinacaban, Misamis Occidental. Entrance fee was only PhP 10.00. There were also plenty of guests when we arrived. We then headed straight to the part where we would ride a boat to Dolphin Island.  Roundtrip fare and entrance fee to Dolphin Island is only PhP 300. We paid another PhP 300 to swim and play with dolphins then PhP 100 for the lifevest.

Since we arrived with many other guests, Kuya Dario suggested we start with snorkeling first since there were still plenty wanting to swim with dolphins. He introduced Kuya Fernando as our guide. The scene underwater was like paradise! The different schools of fishes were busy going to different directions. They're so colorful and beautiful! I felt like watching Finding Nemo live. Then there were giant clams I want to hold but I still don't know how to swim. Then, Kuya Fernando gave us dead fishes to feed the fishes. As Franz called it, cannibalism.  I think the fish we were feeding them were the small fishes we see in the market. The snorkeling experience was just too awesome I want to do it again!

Then the most awaited part, SWIMMING WITH THE DOLPHINS! Weee! Just as others say, dolphins are very playful creatures. We just walked in the water and there they were surrounding us already. At the part where the water level is deeper, we were able to swim and play with them, laugh with them, fed them, hug them, and listen to the dolphin sound (more like a dolphin squeek) I only hear at movies. Oh, Dolphins.. i so love you already. >.<

After the swimming with the dolphins, Kuya Dario said we could swim at the mini white island just few meters away from the dolphin pen. We ran, roll, spin and lay. For a moment, we even played Survivor. Franz and I played there like we owned the island because no one else went there. Most of them stayed near the cottage. There were also a portion in the island where waves crash against each other from different directions and we stayed there to see how tough we were sitting still against the fighting waves. We went back after feeling a sort of sunburn already.

We stayed at their cafeteria, ate and waited for the our boat ride. When we were about to leave, Franz noticed the dolphins went near the two of us as if to say goodbye. Awwww.. T____T Dolphins, you're so sweet. I'll miss you all so much! >.<
Water is murky due to last night's rain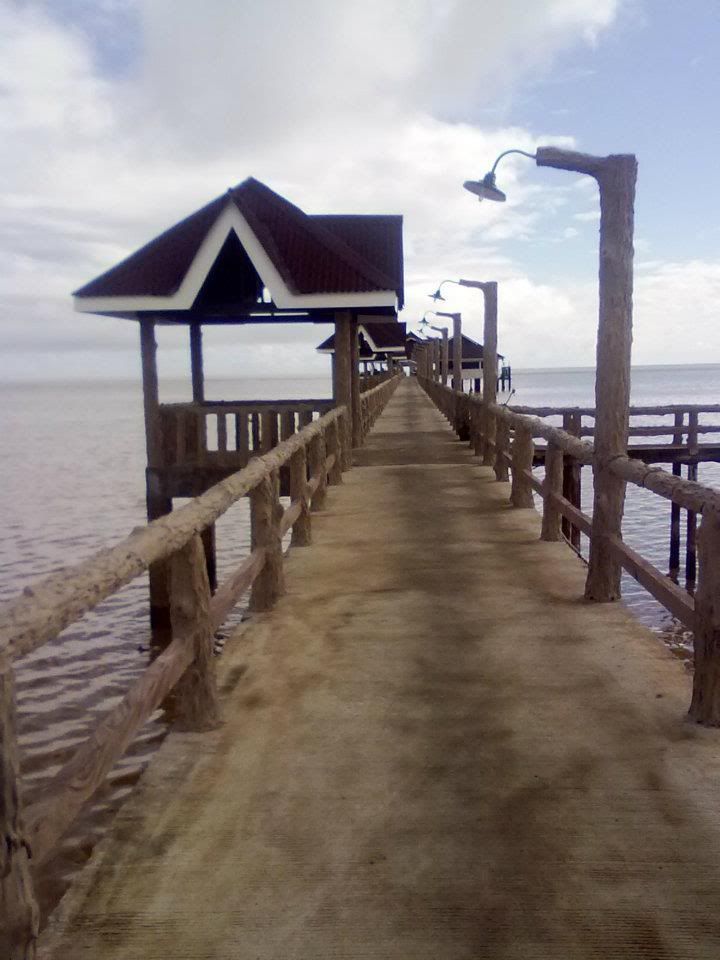 At the boat with other Dolphin island guests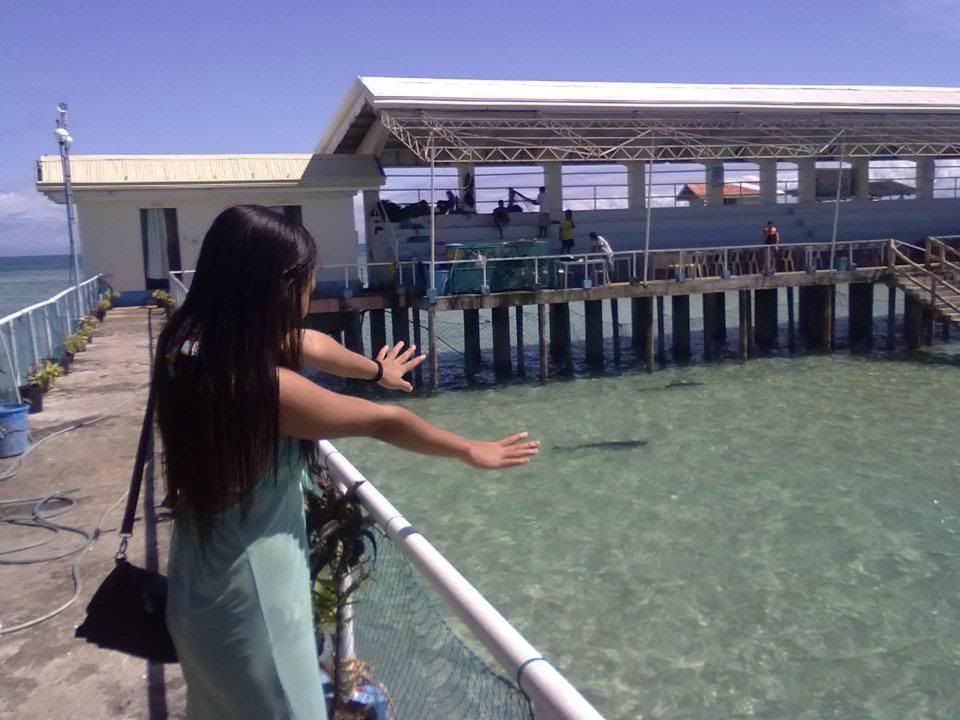 Dolphins! I'm coming!!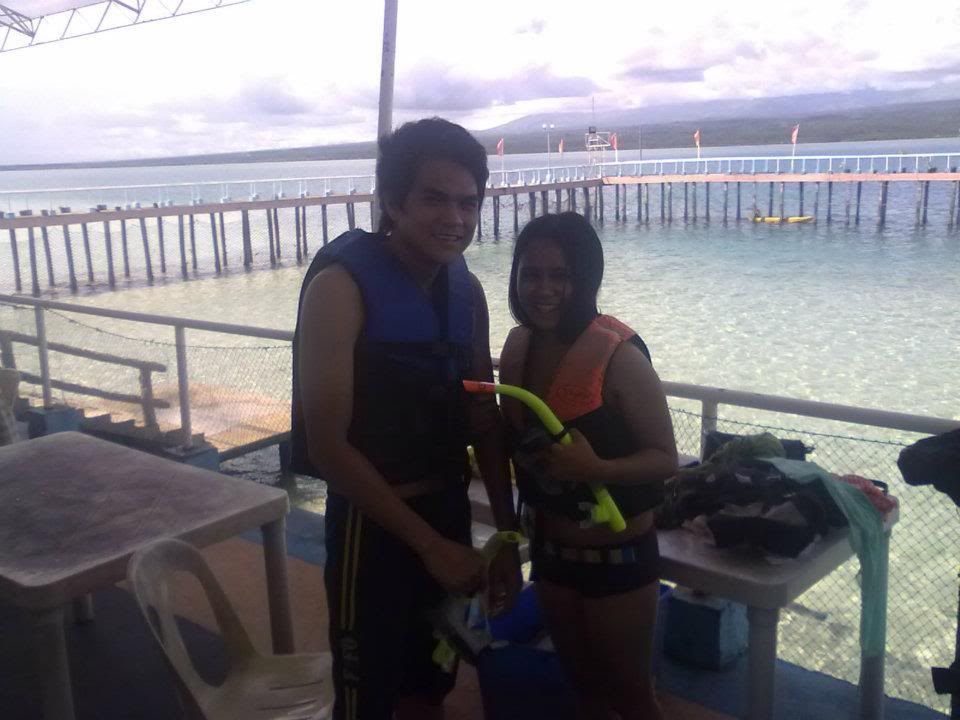 Meet moi bibi :P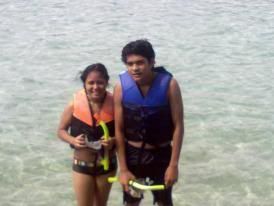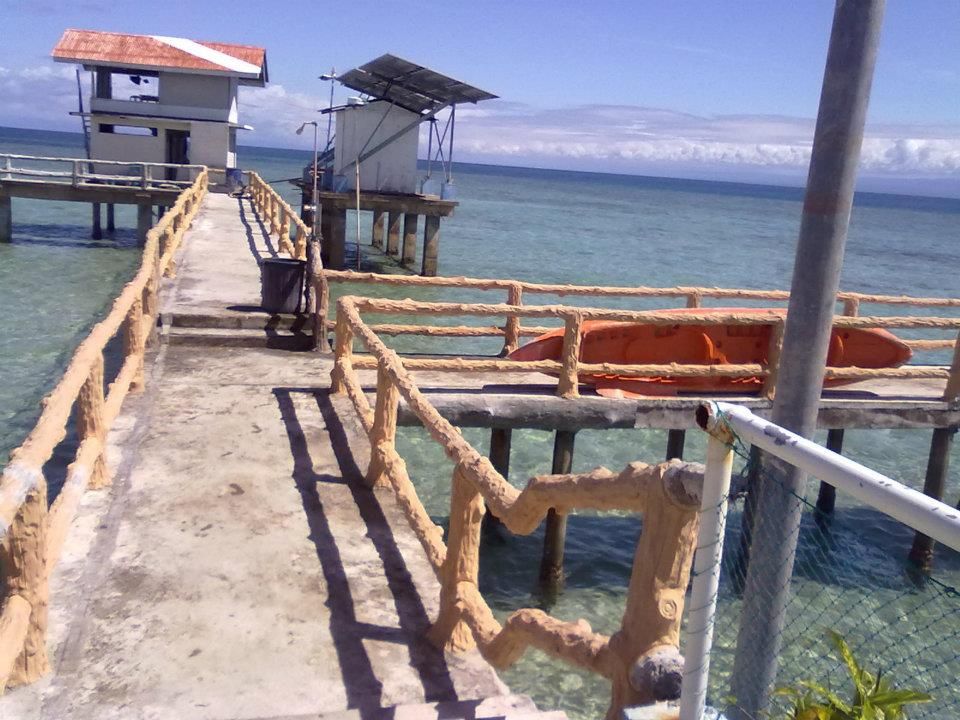 The mini white island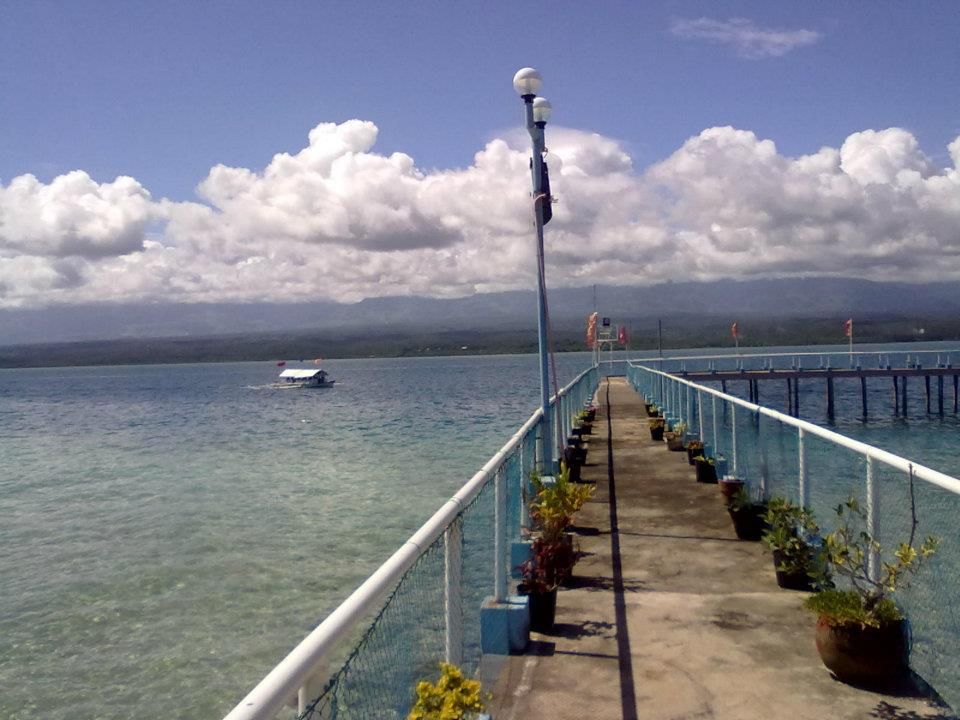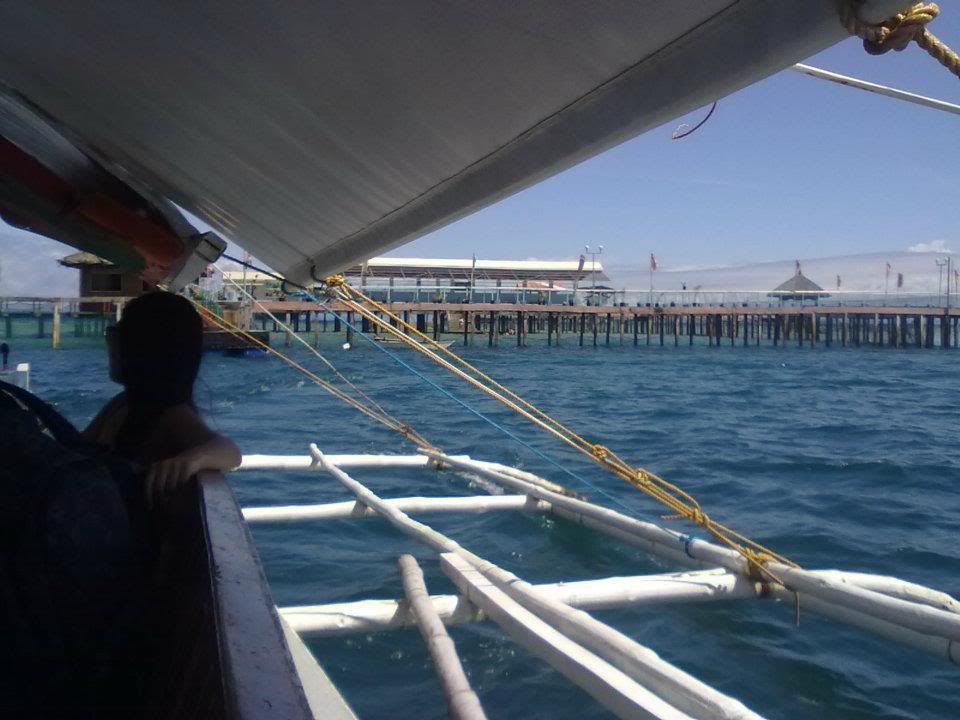 Bye bye Dolphin Island
P.S. For more detailed and informative blog on the Dolphin Island experience, I recommend Sir Jojo Ayson's blog post about it.