About Haifa Carina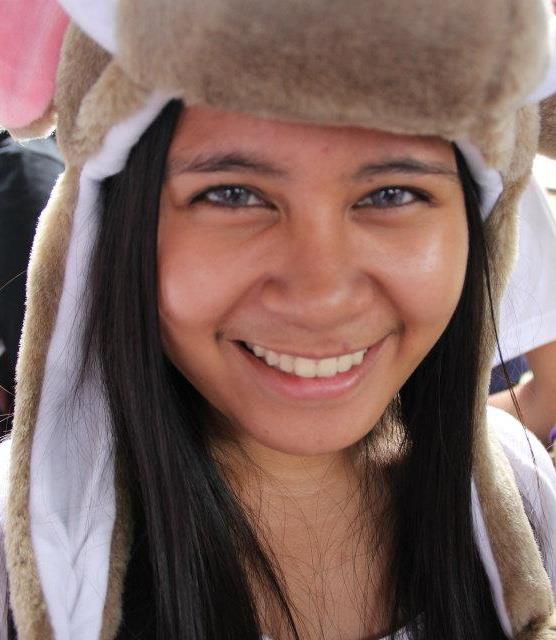 Hi! I'm Haifa Carina
from the Philippines.
iOS developer. Events Organizer.
Adventurer. Ponderer. Dreamer.
I am real.
I like green!
I give hugs!
I love challenge.
I hate leeches.
I want to travel the world!
I wish I could teleport.
I need you to be real.
I will build my underground house.
I was always impulsive.
I feel restless inside.
I think I can do anything.
I say "Life is short, enjoy all the way!"
Email Me: haifa@baluyos.net
Facebook: haifacarina
Twitter: @haifacarina
Instagram: @haifacarina
Are you a developer in the Philippines? Join us at Developers Connect (DevCon)!
http://devcon.ph/

Sunday, 20 May 2012 22:56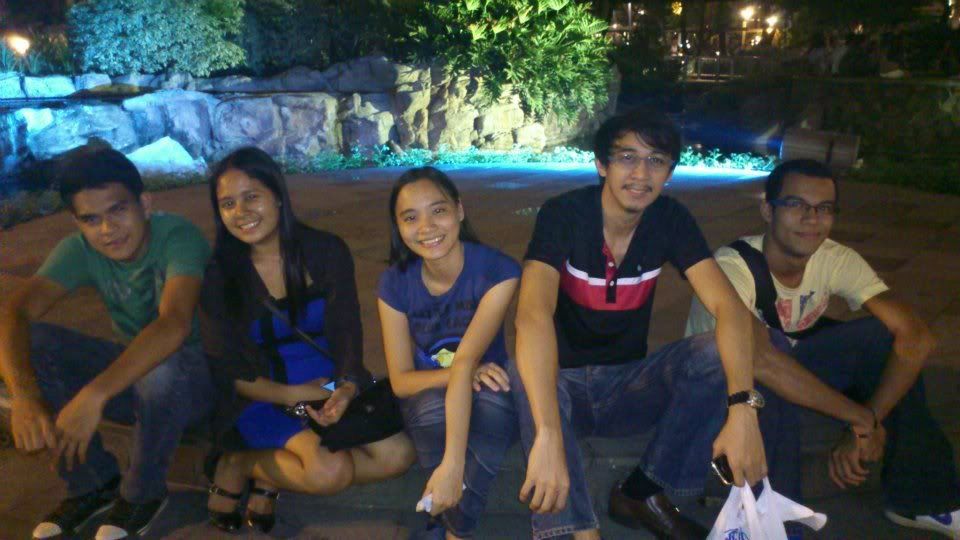 At Greenbelt Park
My last two weekends were filled with night outs like there's no tomorrow.
11 May (Friday)
A friend mentioned about Dilingers in Greenbelt so I suggested to meetup there with college friends Lope, Jossie, Ren, David and my favorite import, Franz. Great place and I love their huge sofa! We had few beers and talked nonstop of random things but mostly of the experiences we have at work. After that, we stayed a little while at the GB park before finally heading home.
12 May (Saturday)
In the morning, I volunteered with Franz and Hans for Couch Surfing Manila Summer Scramble 2012. We were assigned at Quiapo Church. The task at that station was that each member of the team will take one card from a deck. The one with the highest card (King) will be given a tarot reading. After all teams have passed our station, I couldn't let the chance pass and I must have my own tarot reading too! LOL.
Then at night, college friends David, Lope, Hans, Jossie, Ren and Jossie gathered at Ren's place at GA Tower. We had one game of David Game (dunno what the game is called really..haha). The deck of the cards will be distributed evenly among players. Then one by one, each card will be revealed. Each card has a corresponding consequence. For example, I got Card 2. I will take one shot and choose a person who will also take one shot. If I get a 3, I will choose someone to take one shot. If I get a King, everyone will take a shot. if the card is 4, everyone must touch the floor and the last person to touch the floor will take one shot. Stuffs like that. Super interesting game! After one game, we spent the rest of the night talking and debating about ideas on love life.
13 May (Sunday)
It was around 3PM when Julian asked to accompany him watch The Avengers for the 7:55PM show at Greenbelt. I had nothing else to do for the night so, game! I brought Franz with us too.
18 May (Friday)
Franz, Hans and I had dinner first before going to Timezone GB3, the meet up place. I'm not much of a fan of arcades but that night I really had fun. Why? It was because of the two broken basketball machine that we had unlimited shots! haha. After a while, Hans had to go somewhere else then came David, Julian and Lope. We ate McDo and stayed there until midnight before going to Distillery at Jupiter Street. And then, dance dance all night! After Distillery, we stopped by the nearest Starbucks before going home.
19 May (Saturday)
Night out with DevCon peeps! Went videoke at Centerstage with Terence, Yhan (Terence's girlfriend), Andrei, John, Jodi and Lope. Lovesongs ang trip ng tao. BTW, I really love Yhan's voice. Sang our hearts out until 12:30PM then went to TopGrill for more buckets of beer. We also made some plans on what to do for our next night out next weekend. With Lope, John and me left, we stopped by at McDo for some lonely love talks then went home past 4AM.
This is bad. So much alcohol the past weekends. Oh, well.. Nothing beats the crazy experience! ;)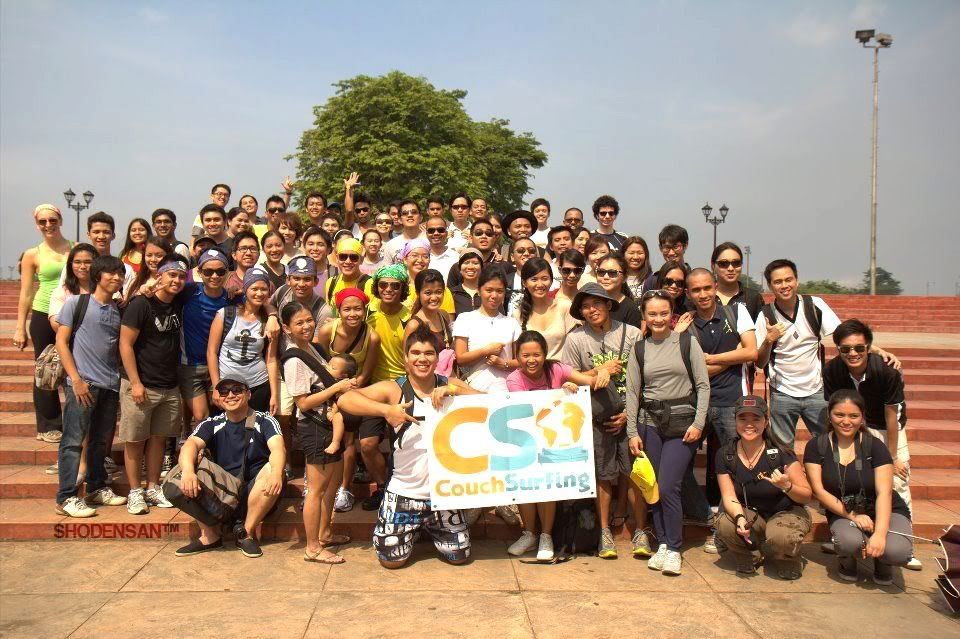 0KM
At Distillery
Kulitan with Jodi and Lope