About Haifa Carina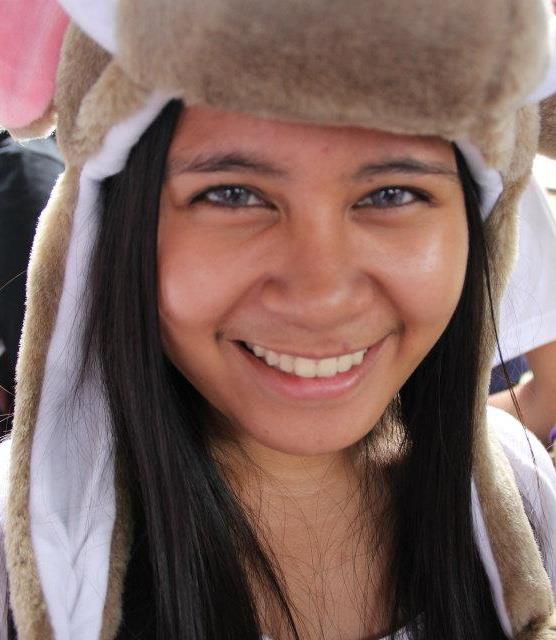 Hi! I'm Haifa Carina
from the Philippines.
iOS developer. Events Organizer.
Adventurer. Ponderer. Dreamer.
I am real.
I like green!
I give hugs!
I love challenge.
I hate leeches.
I want to travel the world!
I wish I could teleport.
I need you to be real.
I will build my underground house.
I was always impulsive.
I feel restless inside.
I think I can do anything.
I say "Life is short, enjoy all the way!"
Email Me: haifa@baluyos.net
Facebook: haifacarina
Twitter: @haifacarina
Instagram: @haifacarina
Are you a developer in the Philippines? Join us at Developers Connect (DevCon)!
http://devcon.ph/

Sunday, 27 May 2012 18:33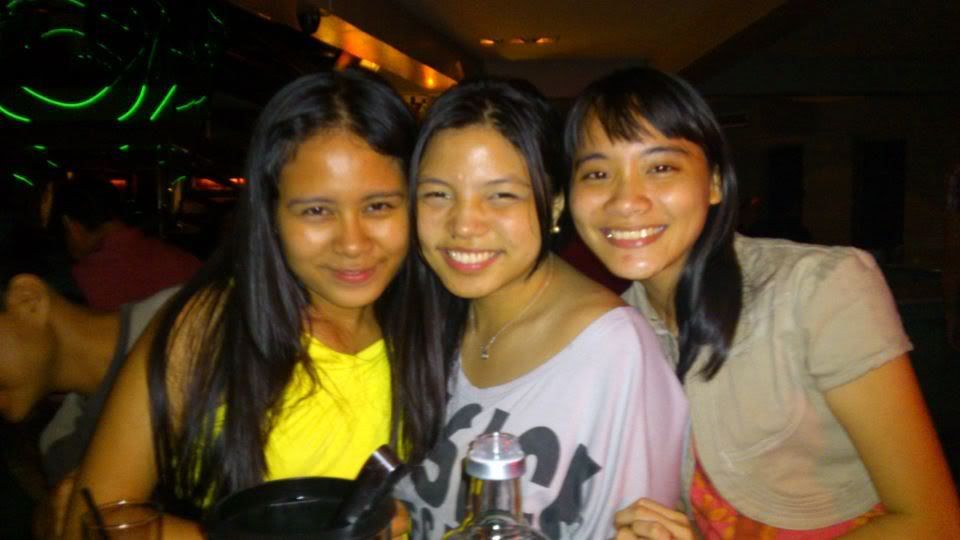 Haifa, Josan and Jossie
It has been awhile since the last time I hang out with Josan and Bryan. So last May 25, 2012, we decided to go night out. We were with Jossie, Hans, Rodel (Han's officemate) and Franz.
We met at Starbucks Greenbelt 3. It was almost 12 midnight when we left for Jupiter Street. We parked near School of Fashion and the Arts (SoFA). Then at Fiamma, we got a table worth PHP 4,000 all consumable. Bryan ordered two bottles of Absolut Vodka, Sprite and cherries. Rodel ordered Kamikazee.
A glass of pure vodka, Rodel was out for his girl hunt… starting at our table with Jossie. I had to admit, I was twitterpated watching Jossie and Rodel talk closely. HAHAHAHA. Then with Rodel away, Hans and Jossie accompanied each other all night! Uuuuyy. I wonder if this pair could do wonders. LOL.
It was fun observing people.. drunk and tipsy people that is. We partied all night until we noticed we were the only group left in the bar then left. To ease down the influence of alcohol, we stopped by Sinangag Express near Buendia-Chino Roces. The sun was half-risen when we all parted ways.
One hell of a night!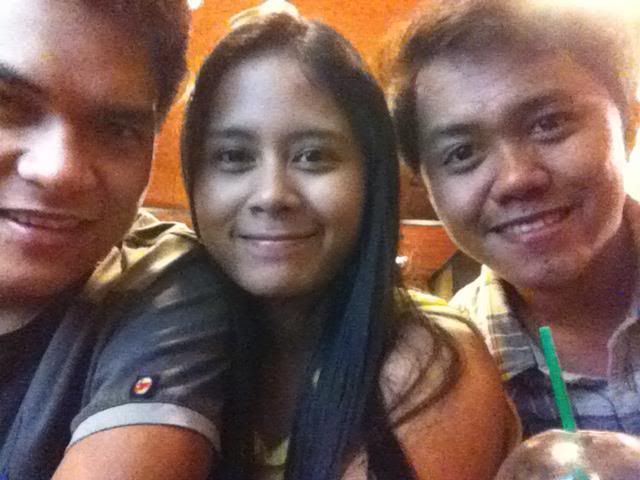 While waiting for the others at Starbucks