About Haifa Carina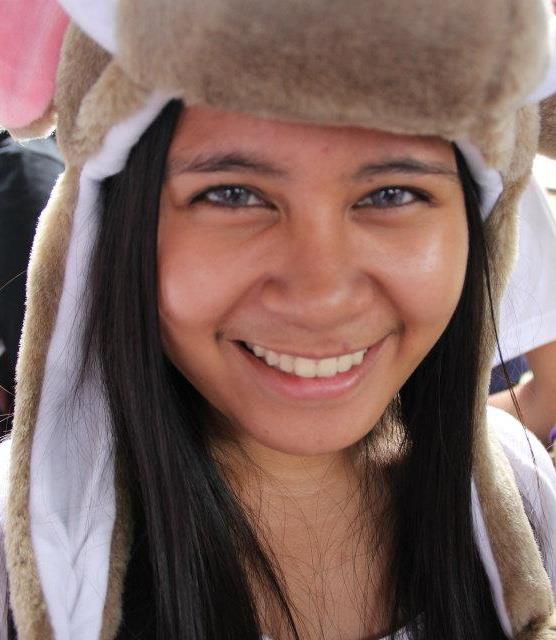 Hi! I'm Haifa Carina
from the Philippines.
iOS developer. Events Organizer.
Adventurer. Ponderer. Dreamer.
I am real.
I like green!
I give hugs!
I love challenge.
I hate leeches.
I want to travel the world!
I wish I could teleport.
I need you to be real.
I will build my underground house.
I was always impulsive.
I feel restless inside.
I think I can do anything.
I say "Life is short, enjoy all the way!"
Email Me: haifa@baluyos.net
Facebook: haifacarina
Twitter: @haifacarina
Instagram: @haifacarina
Are you a developer in the Philippines? Join us at Developers Connect (DevCon)!
http://devcon.ph/

Sunday, 18 November 2012 16:45
Last Friday (November 16), I originally planned to drop by the Eden Hackathon at College of Saint Benilde (CSB) after lunch to claim Smart's Gold Sponsorship for Rails Girls event then return back to work immediately. Then when I arrived there, Paul told me to stay and be a judge. Boom!

So I stayed there for 3 hours. I was really glad Terence (DevCon member and also one of the judges) brought his MacBook Pro. I was able to do some of my tasks there while waiting for the judging time. Once in awhile, I'd go around checking on my friends from Openovate Labs, Dan and Erwin. We play badminton every Sunday.

So judging time! And here are the winning teams!
3rd Place: POST-A-CODE
2nd Place: GOSSIP GIRL
1st Place: iSearch
Judges Alvin Chan, Terence Ponce and yours truly
Paul and me!
For more of the event details, see this link.
Photos from my instagram and Paul's.