About Haifa Carina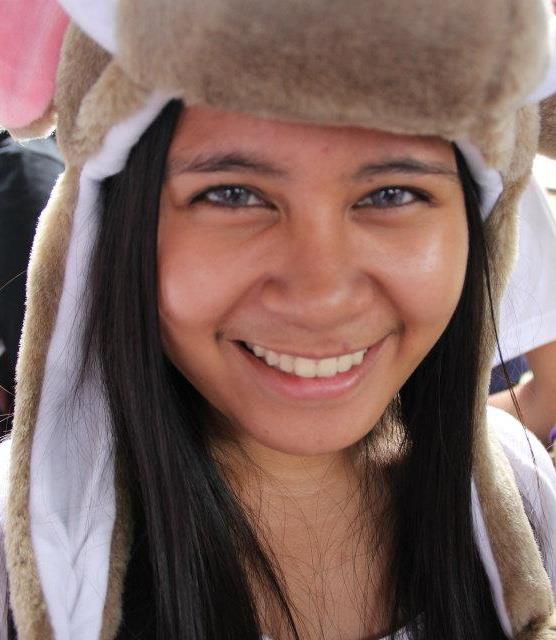 Hi! I'm Haifa Carina
from the Philippines.
iOS developer. Events Organizer.
Adventurer. Ponderer. Dreamer.
I am real.
I like green!
I give hugs!
I love challenge.
I hate leeches.
I want to travel the world!
I wish I could teleport.
I need you to be real.
I will build my underground house.
I was always impulsive.
I feel restless inside.
I think I can do anything.
I say "Life is short, enjoy all the way!"
Email Me: haifa@baluyos.net
Facebook: haifacarina
Twitter: @haifacarina
Instagram: @haifacarina
Are you a developer in the Philippines? Join us at Developers Connect (DevCon)!
http://devcon.ph/

Tuesday, 05 March 2013 19:41
One's sense of art definitely mirrors one's personality. And style is definitely an art!

I love comfort in all forms because they usually entail the privilege to be carefree. Thus, I choose fashion picks that are easy to move around but still chic. Girl-Next-Door Dresses are also my favourite choices because they're easy to pull out from my closet, and so comfortable to wear with all day!

Embrace fun, spontaneity and the unexpected twists in fashion when the adidas NEO Label Spring 2013 collection hits stores in January to March.

Living a carefree journey that lets teens make their own style, NEO will capture attention with unique and innovative fashion and design twists on Spring merchandise. Products have multiple purposes or added value.

NEO will release a fresh product offering each month, spotlighting a fashion trend interpreted in a different way. In March patterns are the highlight, featuring vibrant waves of colour, with subtle patterns that appear to be one thing but on close inspection reveal another. These will include camouflage prints and edgy takes on adidas NEO slogans with a focus on windbreakers and shirts. Sporty, street and lifestyle footwear silhouettes with strong colour and graphic links create the look.

NEO footwear is available in SM and select Robinson's Department Stores nationwide.