About Haifa Carina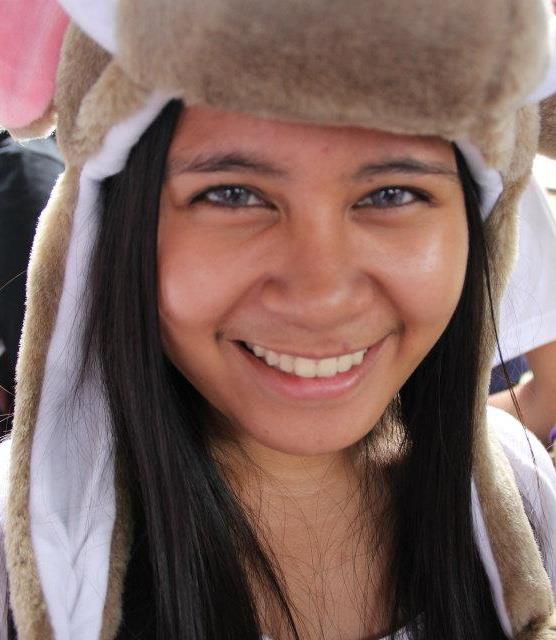 Hi! I'm Haifa Carina
from the Philippines.
iOS developer. Events Organizer.
Adventurer. Ponderer. Dreamer.
I am real.
I like green!
I give hugs!
I love challenge.
I hate leeches.
I want to travel the world!
I wish I could teleport.
I need you to be real.
I will build my underground house.
I was always impulsive.
I feel restless inside.
I think I can do anything.
I say "Life is short, enjoy all the way!"
Email Me: haifa@baluyos.net
Facebook: haifacarina
Twitter: @haifacarina
Instagram: @haifacarina
Are you a developer in the Philippines? Join us at Developers Connect (DevCon)!
http://devcon.ph/

Wednesday, 20 April 2011 15:40
Here's one beautiful piece my dear friend has written. Thank you so much Dan! You may be a crazy person but you're one the great friends I have.
Extracted from: http://people360.tumblr.com/post/3942389350/she-who-laughs-forever
SHE WHO LAUGHS FOREVER. :))
Haifa Carina Baluyos. Okay so how do I begin.
The timid girl turned student org president really had a long way to show the world how amazing she could be, and here you go. Nothing less than one smart, hardworking and one who laughs forever. You see, when Haifa laughs, she really does laugh, no second thoughts, no hold backs. Just a pour of laughs. I mean, there's just no way to stop her from blunting the seemingly mute giggles. Her tickle bone seems to be, well everywhere her body.