About Haifa Carina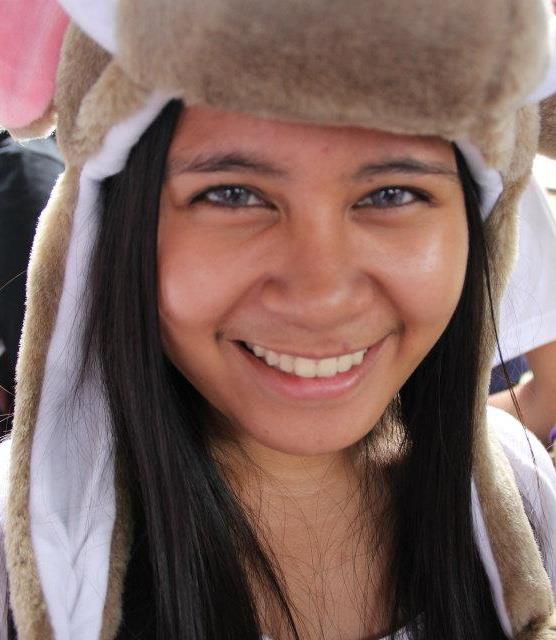 Hi! I'm Haifa Carina
from the Philippines.
iOS developer. Events Organizer.
Adventurer. Ponderer. Dreamer.
I am real.
I like green!
I give hugs!
I love challenge.
I hate leeches.
I want to travel the world!
I wish I could teleport.
I need you to be real.
I will build my underground house.
I was always impulsive.
I feel restless inside.
I think I can do anything.
I say "Life is short, enjoy all the way!"
Email Me: haifa@baluyos.net
Facebook: haifacarina
Twitter: @haifacarina
Instagram: @haifacarina
Are you a developer in the Philippines? Join us at Developers Connect (DevCon)!
http://devcon.ph/

Monday, 15 August 2011 05:33
1. Build my own IT Solutions company
2. Go backbacking in Europe for 14 days
3. Travel Southeast Asia (Brunei, Burma, Cambodia, East Timor, Indonesia, Laos, Malaysia, Singapore, Thailand and Vietnam)
4. Build my underground house
5. Study in Europe on a scholarship
6. Travel 25 different cities/towns in the Philippines ([1] Bulacan, [2] Tagaytay, [3] Laguna, [4] Cebu, [5] Bohol, [6] Maramag (Bukidnon), [7] Oroquieta City, [8] Sinacuban (Misamis Occidental), [9] Batangas, [10] Baguio, ...)
7. Host/Emcee an event [27 January 2012, Manila Game Jam 2012 - UP ITTC]

8. Get a "real" tattoo
9. Skydive
10. Build home for the homeless
11. Sponsor a kid to finish his/her college education
12. Skinny dip
13. Learn how to surfboard
14. Run a marathon
15. Interview Tom Hanks
16. Learn to speak French
17. Tap out wall 6 of Marco Hotel, Alwana, CdeO
18. Direct a 15-minute short film
19. Couch Surf
20. Watch an international artist/band's concert - front row!
Last Updated on Thursday, 04 April 2013 23:28