About Haifa Carina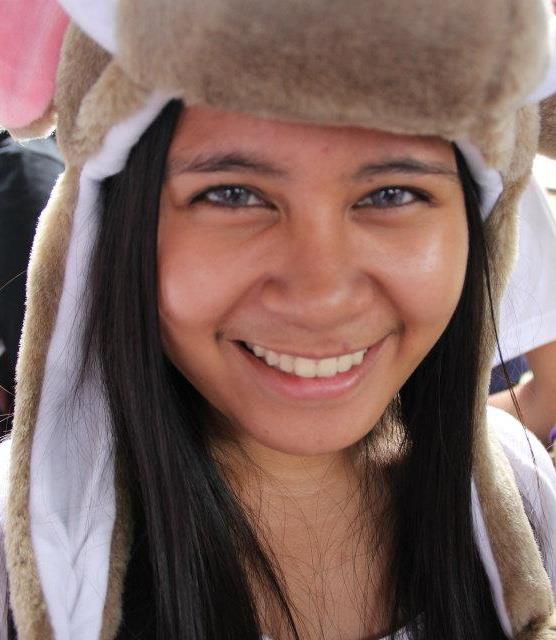 Hi! I'm Haifa Carina
from the Philippines.
iOS developer. Events Organizer.
Adventurer. Ponderer. Dreamer.
I am real.
I like green!
I give hugs!
I love challenge.
I hate leeches.
I want to travel the world!
I wish I could teleport.
I need you to be real.
I will build my underground house.
I was always impulsive.
I feel restless inside.
I think I can do anything.
I say "Life is short, enjoy all the way!"
Email Me: haifa@baluyos.net
Facebook: haifacarina
Twitter: @haifacarina
Instagram: @haifacarina
Are you a developer in the Philippines? Join us at Developers Connect (DevCon)!
http://devcon.ph/

Friday, 04 November 2011 01:18
My Cousin Kc and me at Baclayon, Bohol ;)
I went to Cebu on Oct 29 without informing my family because I was sure they won't allow me. Bad girl! LOL. But they all knew I was bound for Bohol to visit my daddy's grave at Baclayon. Franz adopted me in their house during my stay in Cebu. Auntie Juvy adopted me and Franz in our stay in Bohol. This is the best travel experience of my year!
Here's a summary of my strangeland adventures:
Oct 29. Welcome to Cebu! Sunflower.
Oct 30. Magellan's Cross. Basilica de Santo Niño. TOPS Skyline Garden. Awesome Shrine (Colon Monument). Timezone at Ayala Mall.
Oct 31. Lunch with Uncle Leo at Park Mall. Reunited with Shorod. Puss In Boots 3D. Praybeyt Benjamin.
Nov 1. Welcome to Bohol. Auntie Juvy. KC. Cemetery. Panglao Beach (Dumaloan). Road Trip. Hamsters (Shaunty & Tyler/Rio/Pikachu).
Nov 2. Office work at Bohol. Literally dragged someone to take a bath. BQ Mall. I love you Bohol. I SHALL RETURN!
Mactan-Cebu International Airport
Magellan's Cross
One view of the Colon Monument. Franz calls it "Awesome Shrine".
Optical illusion of the awesome shrine ;)
Now off the SuperCat ship at Tagbilaran, Bohol