About Haifa Carina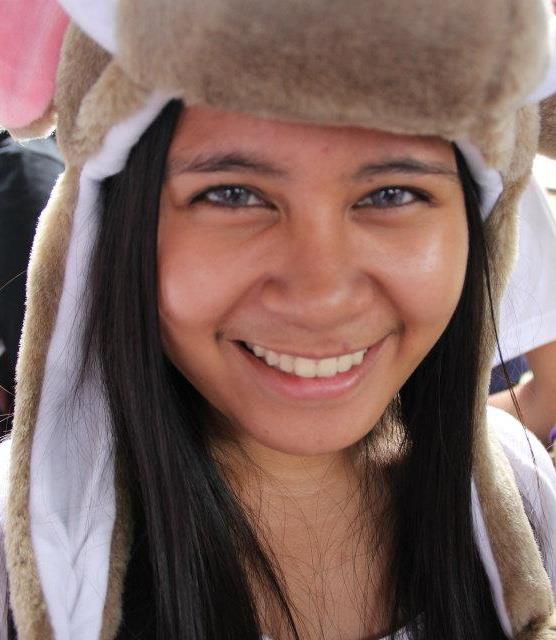 Hi! I'm Haifa Carina
from the Philippines.
iOS developer. Events Organizer.
Adventurer. Ponderer. Dreamer.
I am real.
I like green!
I give hugs!
I love challenge.
I hate leeches.
I want to travel the world!
I wish I could teleport.
I need you to be real.
I will build my underground house.
I was always impulsive.
I feel restless inside.
I think I can do anything.
I say "Life is short, enjoy all the way!"
Email Me: haifa@baluyos.net
Facebook: haifacarina
Twitter: @haifacarina
Instagram: @haifacarina
Are you a developer in the Philippines? Join us at Developers Connect (DevCon)!
http://devcon.ph/

Monday, 14 October 2013 16:58
How does Globe GoUNLI30 give you the REAL UNLI chat experience?
Given our generation now where chat has been an indispensable service, it's the best package out there! For only 30 pesos, I can already connect with anyone on my network, anytime and anywhere! Moreover, they got the chat services that are frequently used. Awesome deal! Definitely worth every peso!
With GoUNLI30, subscribers get unlimited texts to all networks, unlimited calls to Globe/TM, and unlimited chat with the best messaging apps like Viber, Kakao Talk, Facebook Messenger, WhatsApp, WeChat, Line and the telco's very own messaging app GMessage without the need for Wi-Fi or additional data charges. Available for only P30 valid for 1 day, GoUNLI30 gives you no excuse to stay out of the loop and connect with more than 1 billion users around the world regardless of mobile network or location.
Go all-out unlimited with GoUNLI30 and UNLICHAT25 now. Register by dialing *143# and then choosing GoSAKTO on your Globe mobile phone or texting GOUNLI30 or UNLICHAT25 to 8888
Thursday, 30 May 2013 19:54
And I'd like to share to you my top 3!

1. SB3805


With this, I could could be confident in formal strap dresses or see through chic tops.

2. SB 2101


This kind suits the girly and chic styles! It gives additional style in your outfit at no effort!

3. Sorci age 2004


If I'm wearing strapless tops/dresses and wanted to be in great shape. This is the perfect pick!
Monday, 22 April 2013 12:50
Why Sun Cellular Plan 600 and Plan 999 is The Good Choice in Postpaid?
They are very affordable and worth every peso with all the awesome services and fun perks they offer! That simple!
Tuesday, 05 March 2013 19:41
One's sense of art definitely mirrors one's personality. And style is definitely an art!

I love comfort in all forms because they usually entail the privilege to be carefree. Thus, I choose fashion picks that are easy to move around but still chic. Girl-Next-Door Dresses are also my favourite choices because they're easy to pull out from my closet, and so comfortable to wear with all day!

Embrace fun, spontaneity and the unexpected twists in fashion when the adidas NEO Label Spring 2013 collection hits stores in January to March.

Living a carefree journey that lets teens make their own style, NEO will capture attention with unique and innovative fashion and design twists on Spring merchandise. Products have multiple purposes or added value.

NEO will release a fresh product offering each month, spotlighting a fashion trend interpreted in a different way. In March patterns are the highlight, featuring vibrant waves of colour, with subtle patterns that appear to be one thing but on close inspection reveal another. These will include camouflage prints and edgy takes on adidas NEO slogans with a focus on windbreakers and shirts. Sporty, street and lifestyle footwear silhouettes with strong colour and graphic links create the look.

NEO footwear is available in SM and select Robinson's Department Stores nationwide.
Monday, 28 January 2013 15:12
This is to inform you, my dear readers, that I'm moving to a new domain, http://haifacarina.com and that I'm no longer updating this blog. Cheers! :D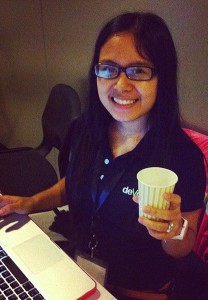 Thursday, 08 November 2012 14:18
Just recently, Instagram announced its Web Profiles. I saw my friend post her Instagram web profile on Facebook. I got jealous! lol. I want to capture mine too! But instead of posting it on Facebook, I'll post it here. *Tada!*
It's a pretty neat app. You can find my Instagram web profile at http://instagram.com/haifacarina. What's yours? :D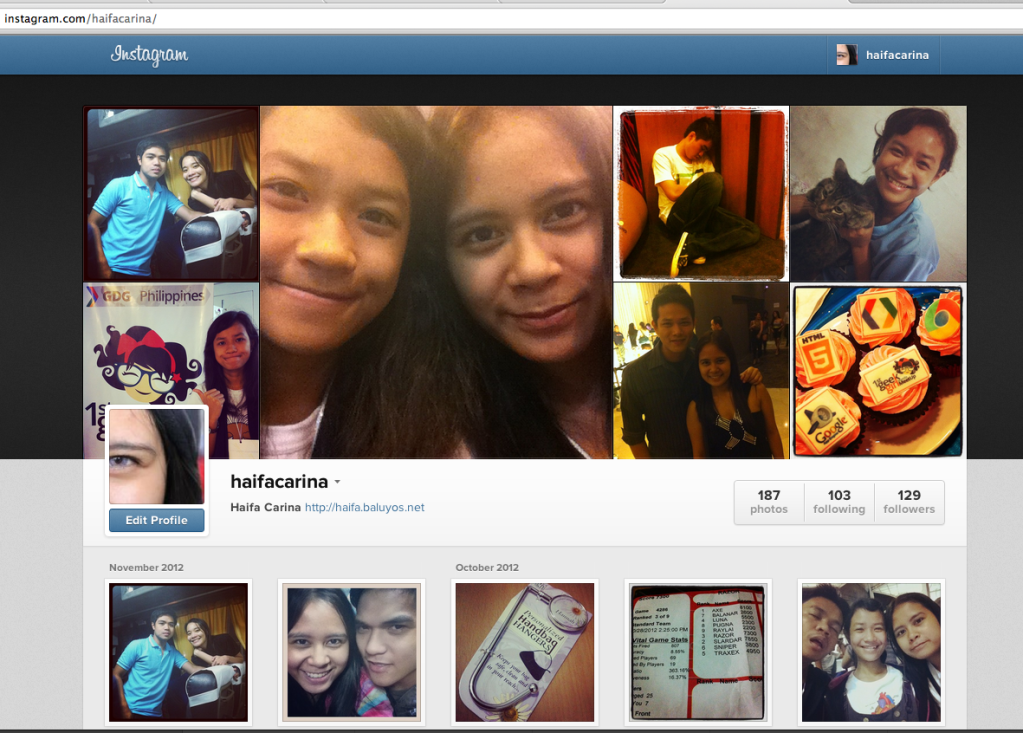 Sunday, 28 October 2012 00:25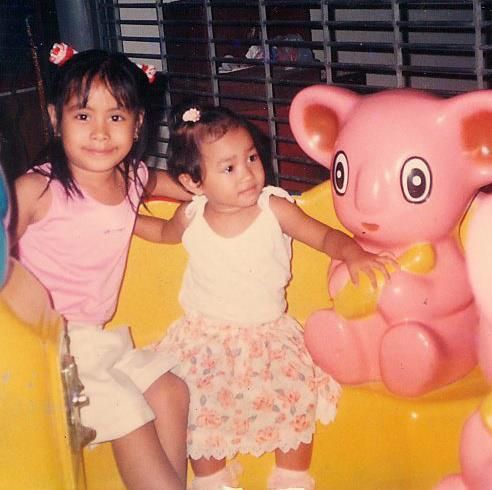 Me and little monster sister when we were kids
Halloween is fast approaching. In the family, it means it's our youngest sister's birthday. October 31 is my sister's birthday. And this year, she's turning 18! Wooot! And I'd like to dedicate this post to her. Well, not really. :P

I just want to share a picture of us when we were kids and few pictures of what we look like now.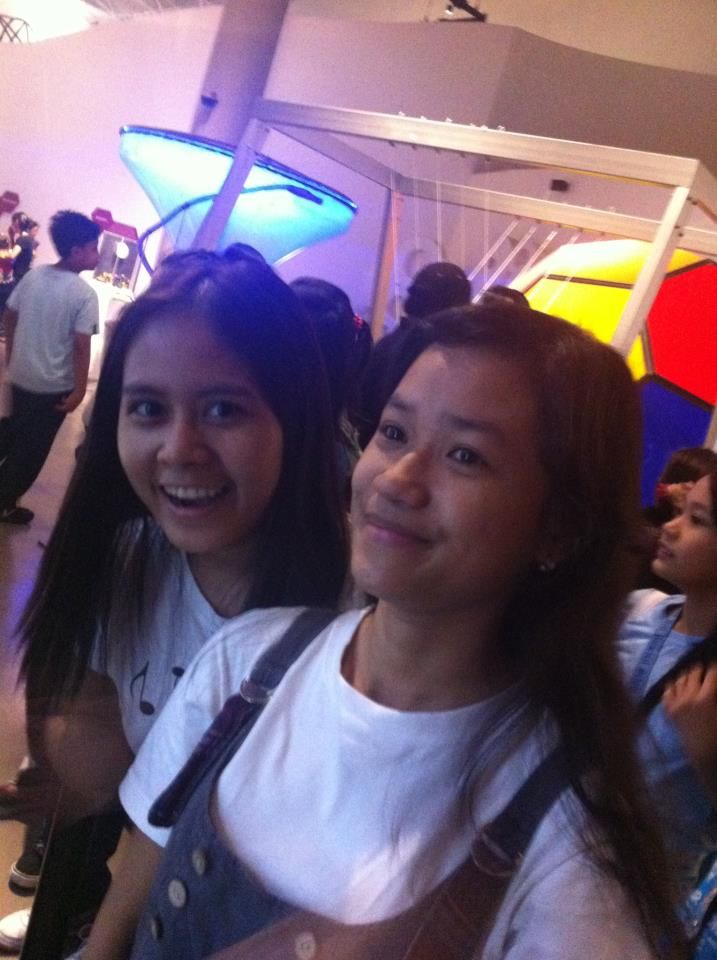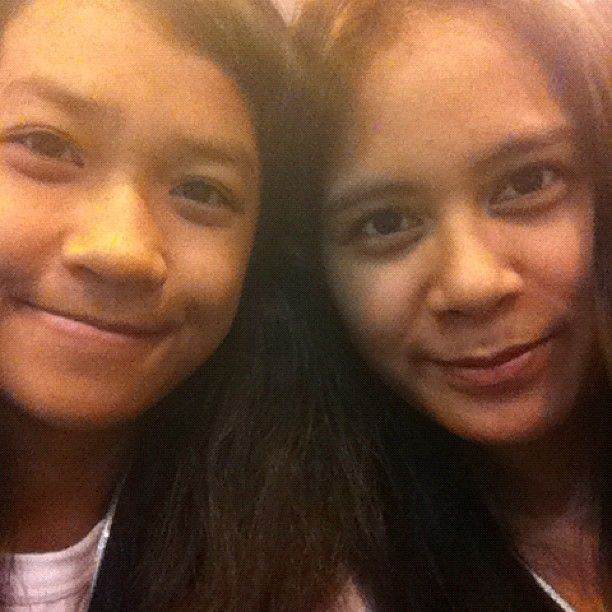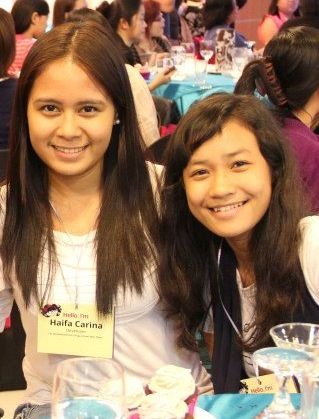 What do you think??  :D

One time, she was sharing stuffs during her recollection (or was it their values class? not sure). She shared to her class that I was her bestfriend. Awwww. That was really sweet! :3

We get along really well but we have lots of differences. She loves dark chocolates. I hate them. I love crowds. She hates it. She likes vintage fashion. Hmm.. not my type. I'm a news writer. She's the feature writer kind and she's really goooood at it. We don't share the same taste in guys as well. For what we have in common, we both like things that are "cute"!

This girl has been my lifelong confidante, trusted critic, and partner in crime. Never a dull moment with her. And she's my favorite girl in the world! Chos!
Monday, 30 July 2012 17:16
Do you know I used to sing for our school choir back in high school? And no, I don't have good voice. Not even close! I have difficulty carrying a tune but when I'm with my friends and our other (and much much better) choir members around me, doesn't matter. haha. I just enjoy singing with them. :P
Well, here's my favourite song, Shine, Jesus, Shine. We sing this when the mass is over. This song brings a super lively atmosphere. Also, this song always makes me happy. :)
Sunday, 29 July 2012 01:50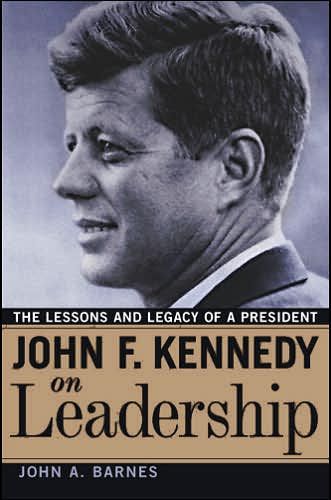 Later this afternoon while chatting with my father, I saw a book that read John F. Kennedy on Leadership from his bookshelf. I don't know much about this guy. I just know that he was assassinated in a motorcade. And that he spoke the famous "Ask not what your country can do for you; ask what you can do for your country."
I'm still at page 19 and I can't help but ask, "Is this guy for real?"
Here's one of my favorite read so far. This is an extract from JFK's address accepting the Democratic Party Nomination for US Presidency in 1960.
"But I tell you the New Frontier is here, whether we seek it or not. Beyond that frontier are the uncharted areas of science and space, unsolved problems of peace and war, unconquered pockets of ignorance and prejudice, unanswered questions of poverty and surplus. It would be easier to shrink back from that frontier, to look to the safe mediocrity of the past, to be lulled by good intentions and high rhetoric--and those who prefer that course should not cast their votes for me, regardless of party."
For someone running for a position, votes are critical. But asking people not to vote for him if they don't share with him his ideals?? Wow!
For many, they would go beyond the line just to get votes. Some could even kill and do many other evil stuffs for it. Isn't it sad? Unfortunately, that's just how it is.
I hope and pray that sooner people, especially those running for leadership position whether it in a school, local community, or country, is doing what is right. Leadership by example that is. :)
Saturday, 28 July 2012 05:02
Hi guys! I want you to meet our ever sweet and loving pet, Dog Baluyos! I visited his Facebook page and found his about information that our little sister wrote really funny. So I'm sharing it to you here. Enjoy!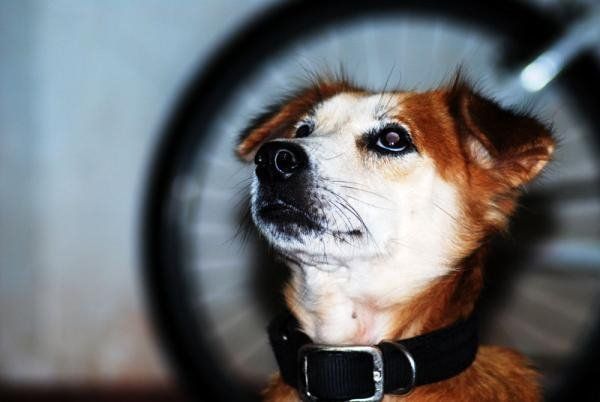 Personal Information:
I am Dog, the family dog of the Baluyos family. I first opened the slits of my eyes on the side of a storeroom in a dark windy night at Barra, Opol... honestly, babies don't open their eyes when they are born.
I was transferred from my rejected hometown to the rundown house of my new home with the Baluyos' and spent my first days eating meat loaf under a chair at their living room. In my three years at their house, I was trained by their other dog and my senior, Butchok, outside the lairs of my masters. He died after a year or so.
When my master, the eldest of the siblings, went back from Australia after a year, he supported the rights of my kind. I was granted the permission to stay inside the house but was trained to do my daily 'rituals' outside. I was bathed, fed, combed and all other luxuries Askals (Asong Kalye) like me don't get for free. I even felt luckier than other imported dogs on their pity little cages since I was given their kind of service plus freedom.
After another year, my collar was removed from my neck and I proclaimed 'Zero Kuto... thanks to the efforts of my masters. My fur is also silkier than most askals.
I am now running the Dog Party for the betterment of the country. Please support us and let us proclaim the rights of dogs!
Personal Interests:
sleeping, asking for belly rub, pacute, farting, digging gold, eating, scratching, playing dead, giving advice, rolling eyes
Wednesday, 25 July 2012 01:24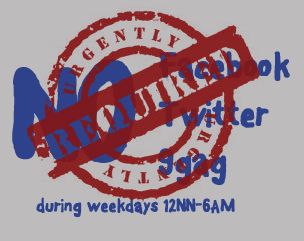 Last week, Franz and I agreed to challenge ourselves not to use Facebook, Twitter and 9gag on weekdays with the exception of 6AM-12NN. Yup. We can sin in the morning. But since the two of us always wake up late, thus, come to work late, our "sin" time left is reduced to an average of one hour.
Our reason for the challenge? We must always use our time productively especially at work.
So what has become of us after one week of our challenge? I had to admit, I've been pretty productive at work because of the challenge. So did Franz.
The big difference is when I arrive home, instead my usual routine of scrolling down Facebook and Twitter, I've been scrolling down blog pages and lookbook.nu! I originally thought I'd be reading more self-help books. As for Franz, when he arrives home, he starts playing Rose Online. hahaha.
Oh, well. Didn't turned out as ideally productive as expected by hey, we did have more focus on our work during duty hours. ;)
BTW, the challenge ends on July 31, 2012.
<<

Start

<

Prev

1

2 3 4 5 6 7 8 9 Next > End >>


Page 1 of 9