About Haifa Carina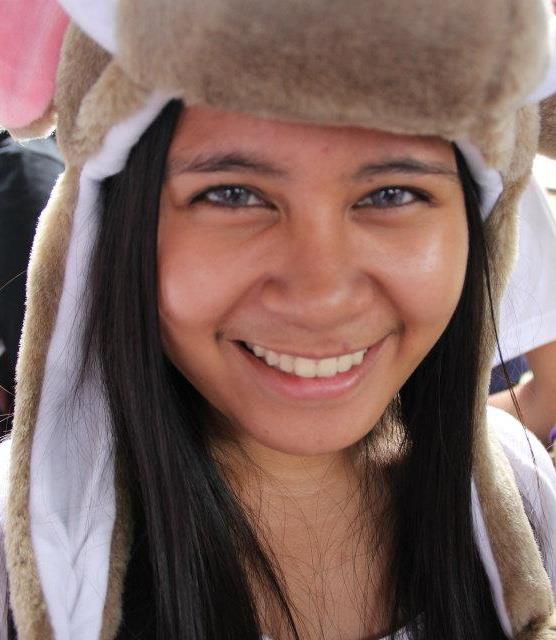 Hi! I'm Haifa Carina
from the Philippines.
iOS developer. Events Organizer.
Adventurer. Ponderer. Dreamer.
I am real.
I like green!
I give hugs!
I love challenge.
I hate leeches.
I want to travel the world!
I wish I could teleport.
I need you to be real.
I will build my underground house.
I was always impulsive.
I feel restless inside.
I think I can do anything.
I say "Life is short, enjoy all the way!"
Email Me: haifa@baluyos.net
Facebook: haifacarina
Twitter: @haifacarina
Instagram: @haifacarina
Are you a developer in the Philippines? Join us at Developers Connect (DevCon)!
http://devcon.ph/

Wednesday, 13 April 2011 21:03
The last time I saw these guys was graduation (March 26). So what's new after the 18 days? Dan dyed his hair brown (not so obvious. lol) and Julian got slimmer. Kim's the same, still pretty.
Dan was with his nephew, Phillip. Phillip has this high enthusiasm on games. Later Dan and Yoyin, Julian's friends joined us. Both are from UP graduating tomorrow.
We strolled around Trinoma. Kim was looking for office shoes. Dan was looking for different things. We went in to different stores. Then we had our break at Krispy Kreme. Another round of mall strolling then we went home. I missed those chika moments with them. XD
L-R: Kim, Julian, Yoyin, Dan, Haifa and Dan
Wednesday, 13 April 2011 07:07
I love Post-its. They make my life colorful. lol. They help me out with visuals mostly. Books. Reminders. To categorize pages of notes. Letters. Notes.
For books, I use them for labels. I do color coding most of the time by category. Then sometimes I use them as bookmarks. They're pretty useful as reminders in my notebook, books, walls and desks. Another very helpful role of post-its during college was using them as notes/letters to our moderator/chairman/whoever is concerned to sign paperworks or for just some reminder. Then at home, just to inform someone or everyone about anything such as, "There's Mango Float" or "I'm out. Be back at 3pm." Aside from its helpful role, I JUST LOVE LOOKING AT THEM! XD
Popsi just gave me two new adorable stacks of Post-its. Have a look!
Here's my old collection: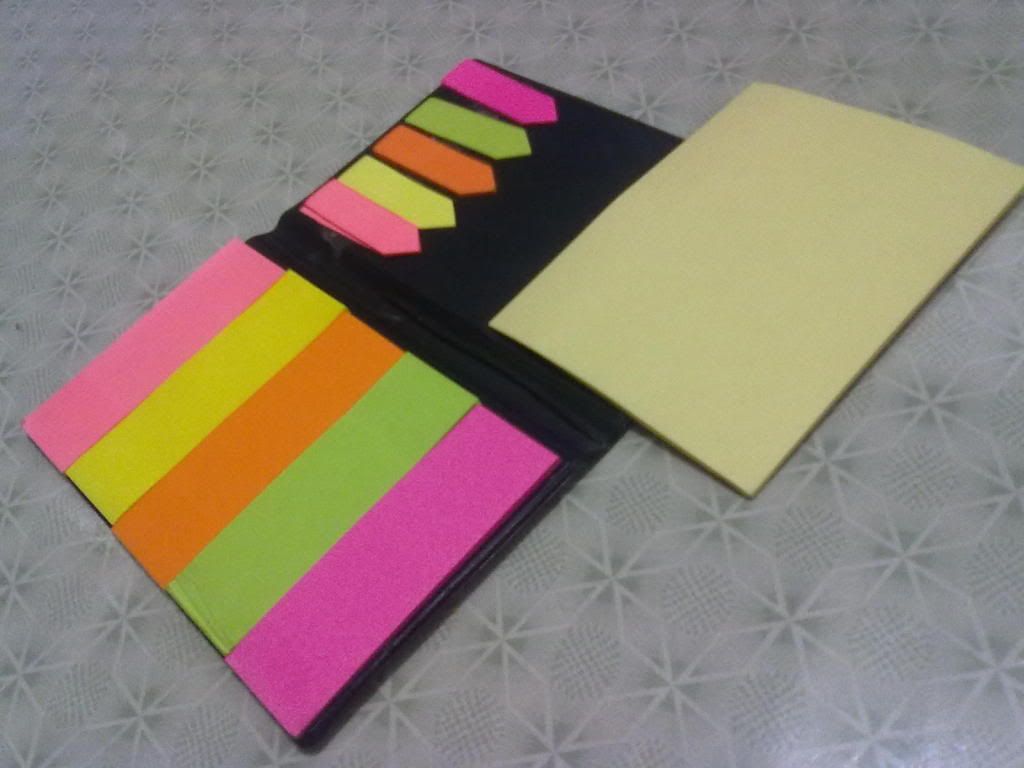 If food has a classic/original flavor, I have mine too! Here's my classic post-it: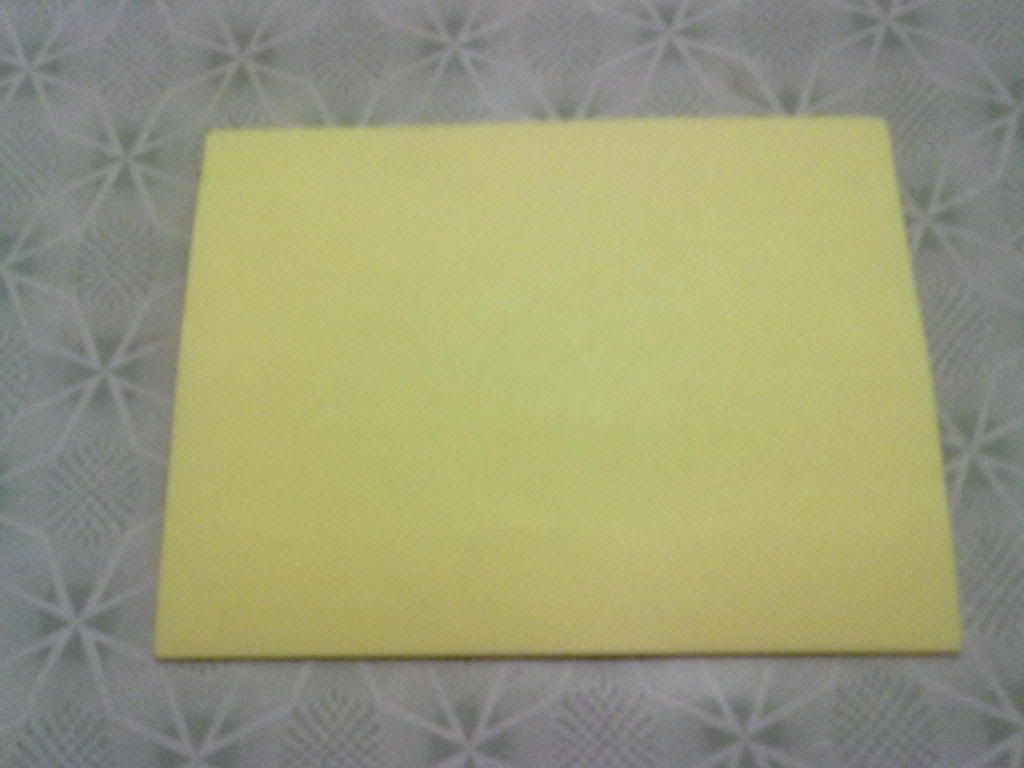 This post it is SUPER ESSENTIAL to me so I have to have them with me ALWAYS. So I attach some of them to my HANDY DANDY NOTEBOOK.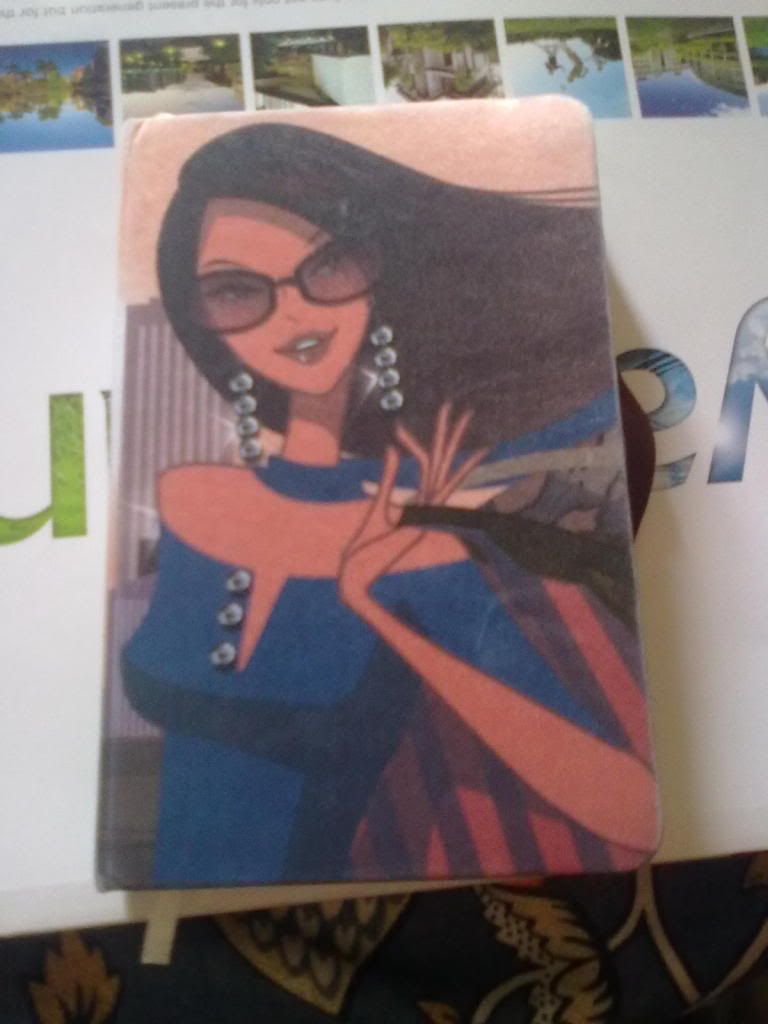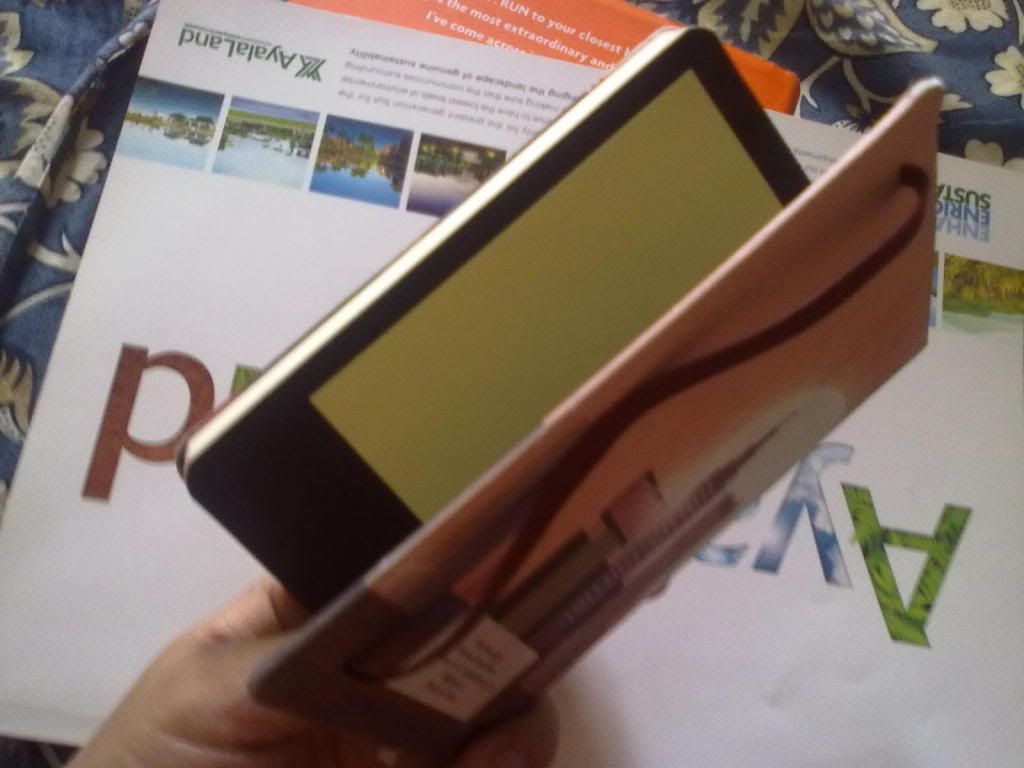 I use 'em as page labels.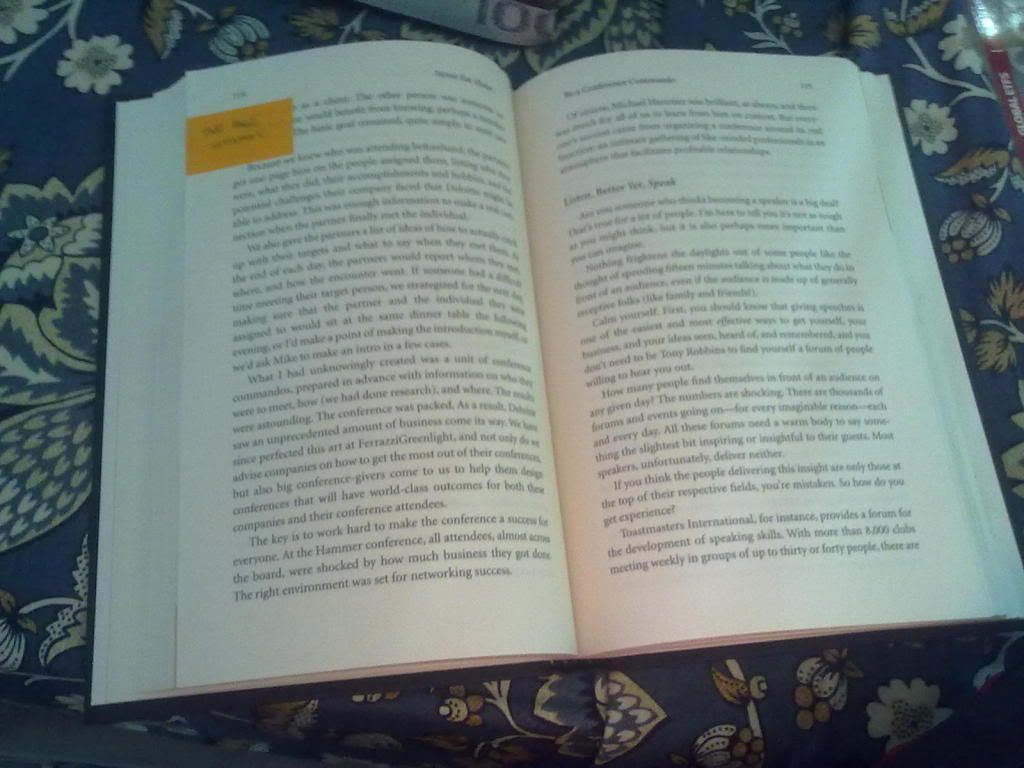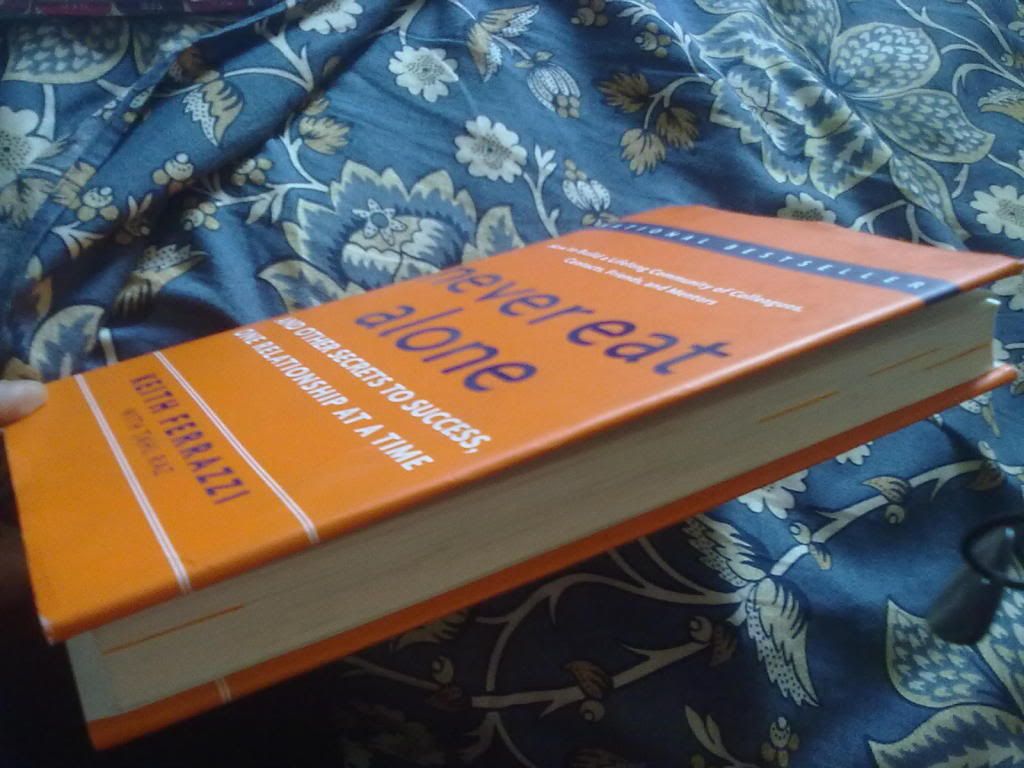 As notes. This was during our economics class. Calculating tax.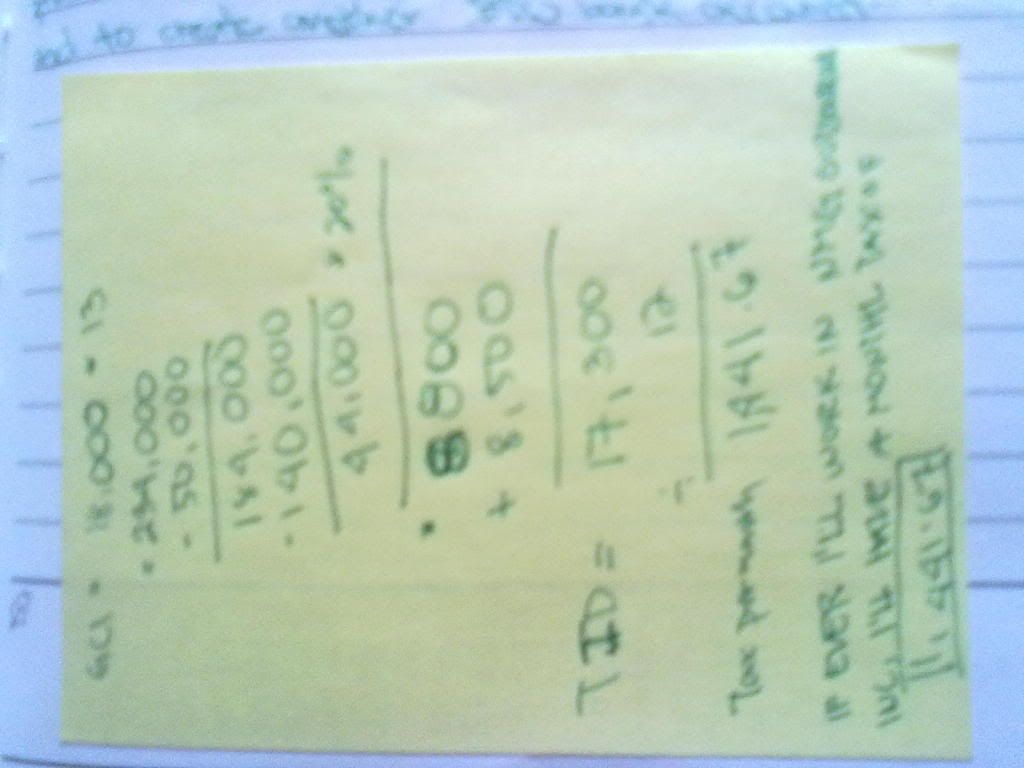 Here's one beauty of randomness: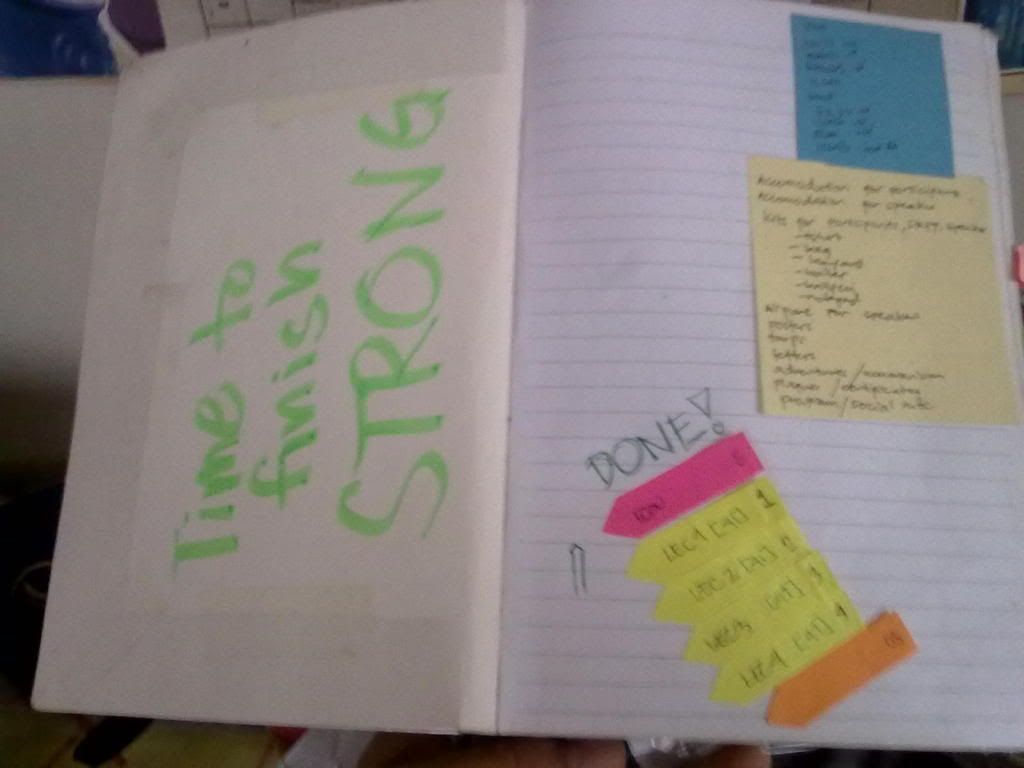 This post-it was given to me by a special someone. This was the last piece left so I used it as a reminder for the finals week. I posted it on my desk. It's neon green so you can just imagine how distracting it was. XD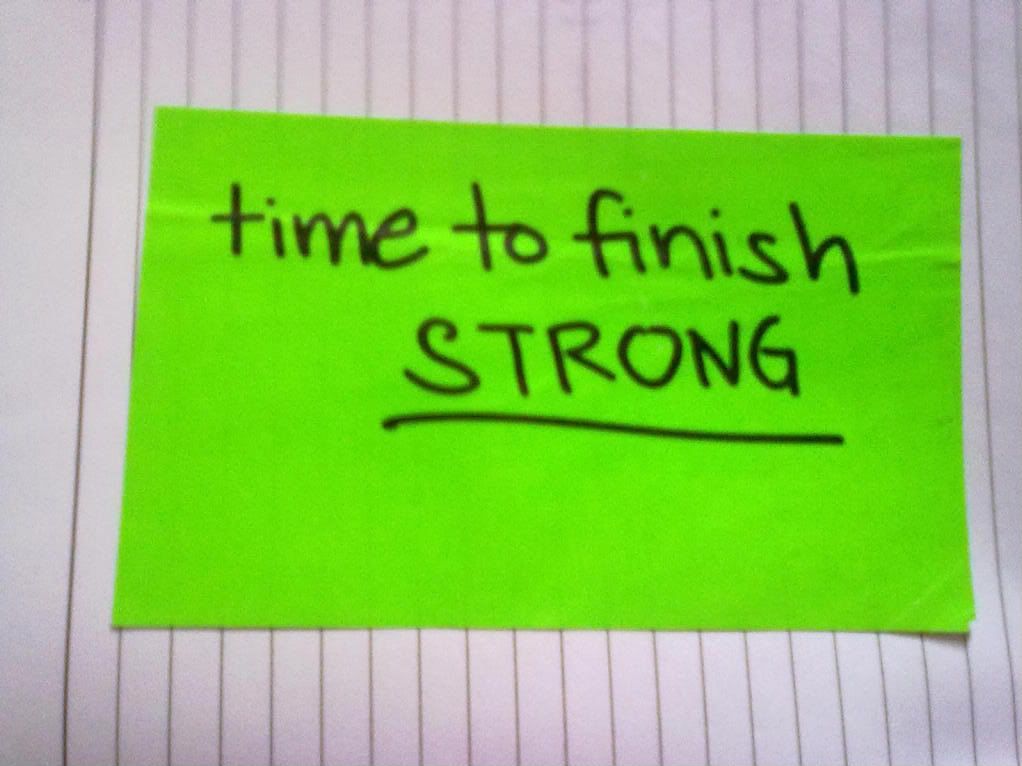 Another last piece of its kind. How I used it was quite symbolic. (drama.drama.drama.haha)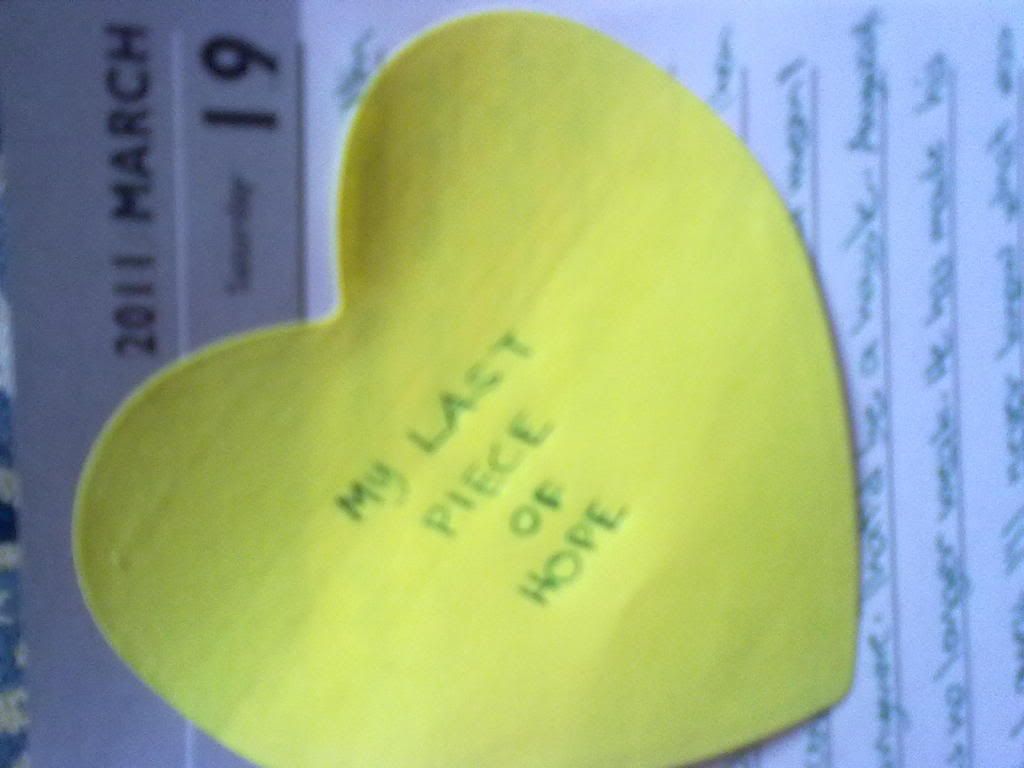 You want to know why? It was 19 of March when I had to really let go of someone. I made attempts to stop the war. The other side was then receptive no more. So there.. how sad. :(
Anyway, you might (or might not) have noticed I use green pen. Yes. I use green Pilot G-tec-C4. I've become attached to using it. If I'm not using this kind of pen, I would always feel uncomfortable... I don't feel like myself. But of course, that's just mindset. nyahaha.
Having an identity of your own matters to me so I continue using this yellow Post-its and green G-tec.
Saturday, 09 April 2011 13:27
I didn't have the intention of being a millionaire when I decided to read this book. I DO NOW!
At 2am, I found this book in the self-help category of our bookshelf along with John Maxwell books. Millionaire's mind? Is there such thing? Out of curiosity I pulled it out.
The first five pages of the book I already found myself laughing.. and it's not even a comedy book! I enjoyed reading, learning and laughing at the same time. I like this author. I like the way he shares ideas and stories. I think I like him more than Maxwell and Greene! Who wouldn't love his humor??
Part I talks about Money Blueprint and Part II about the Seventeen Ways Rich People Think and Act Differently from Poor and Middle-Class People. Every page is a treasure. I learned so much and I want more of it! When I was on my last few pages, I wished the book was thicker. I was enjoying so much that I didn't want to finish reading!
Also, he has this declaration I enjoy doing. When I see the bold word DECLARATION on the page, my mind says 'yey! declaration! i like this.'
Overall, I rate this book 10/10. Super highly recommended! Every page is a treasure. And the book knows how to make you laugh. Good for the heart! <3
Wednesday, 06 April 2011 03:37
she knew it was game over
and yet, she's still staring on the screen
she wants to exit
but it seems she can't
she needs to start a new game...
sooner the better.
Wednesday, 06 April 2011 01:39
Surely each person feels differently about this movie. It's about temptation during marriage.
I feel disturbed. What if I'm in Jo's plight? What if I'd then be happily married then bumped into him one day? O.O
Tuesday, 05 April 2011 14:53
Haifa's so happy! She finally got her NBI clearance after a two-hour wait! Today's wait produced two results: first, the NBI clearance itself and secondly, i was able to finish four chapters (ch.4-7) of the book Never Eat Alone by Keith Ferrazzi.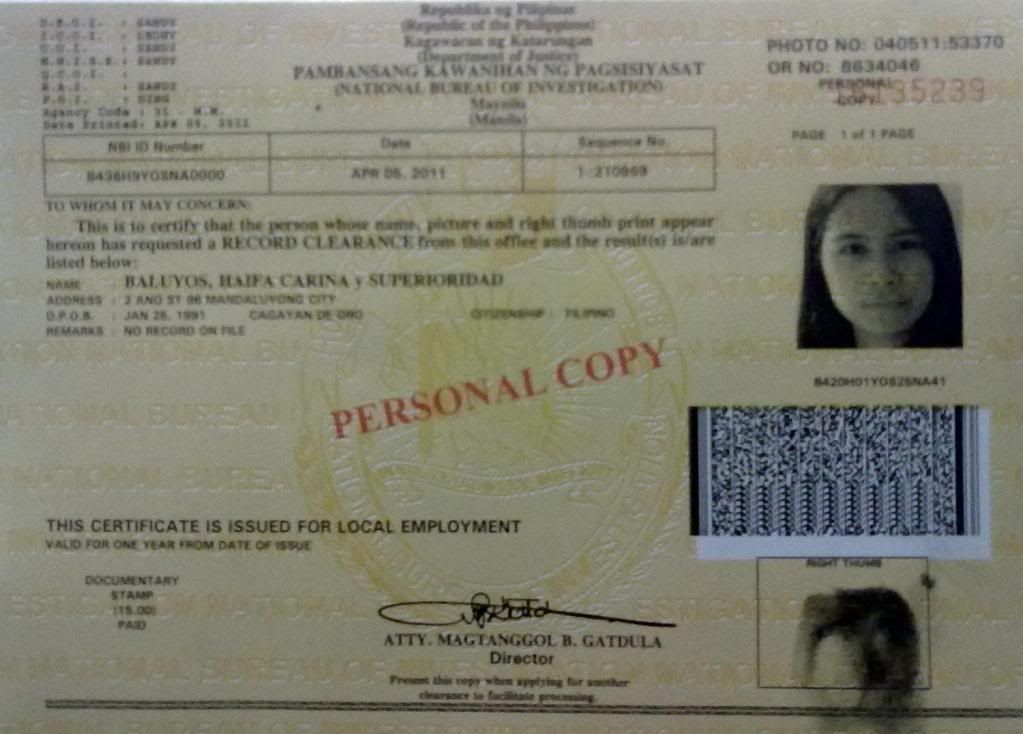 Then I decided to cut my hair. I had plenty of split-ends. Here's how I look now! There's not much difference though. haha XD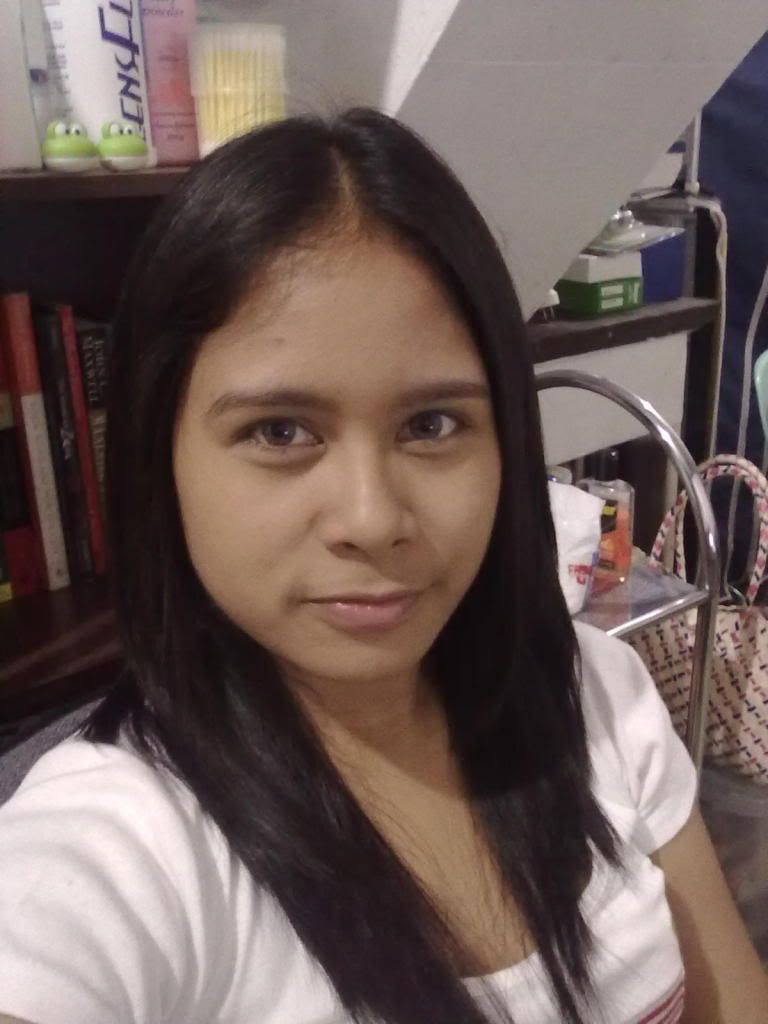 Monday, 04 April 2011 03:35
I miss you.. but that I won't tell you. Not anymore.

>:3
Sunday, 03 April 2011 01:45
HAHAHAHA. I can be vain at times. XD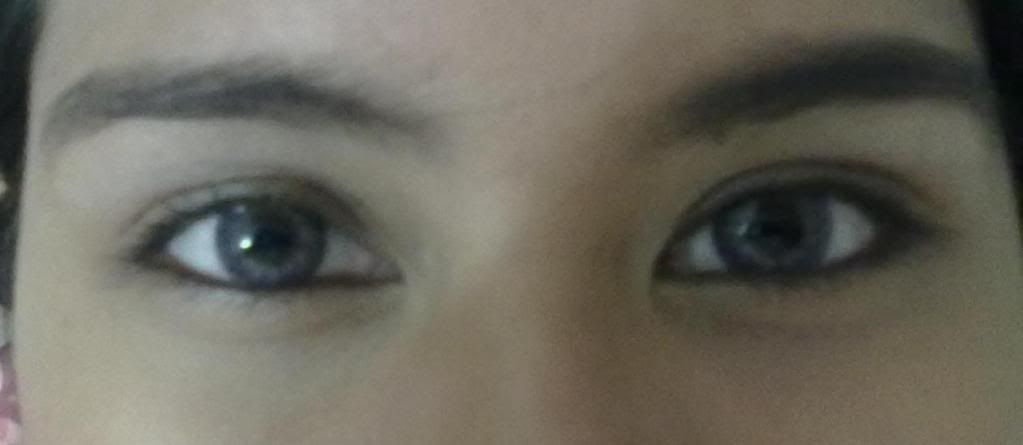 XOXO
Friday, 01 April 2011 23:30
FRIDAY!! Met Blessy the first time here in Manila today. She's having her on-the-job training at a company at the Fort. I love her company a lot. Glad we finally saw each other!
I was waiting for her at the park in front of Glorietta 5. Nice park.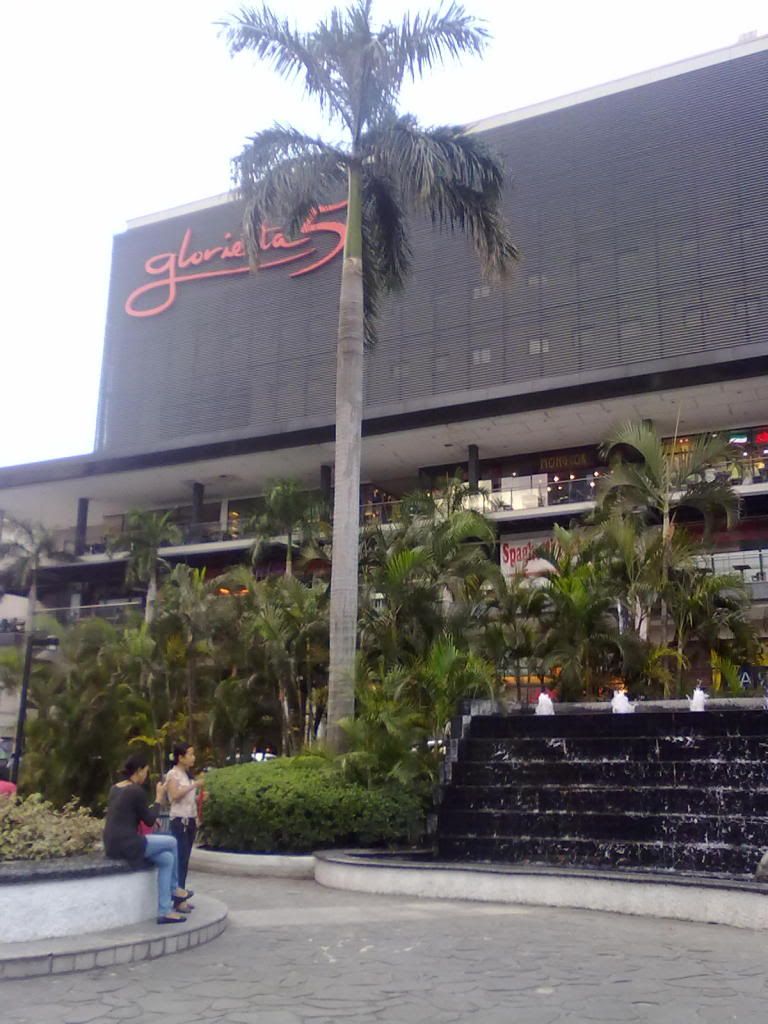 Our meeting was like we haven't seen each other for years. lol. Anyway, we had snacks at Sbarro at Glorietta 5. You have to love the view up there! It's just sad I forgot to take even one picture. Maybe I was just too occupied chatting with Blessy the whole time. She shared about her experience for the past two weeks: the situation back at school, that Danish company at Makati, a certain guy, the stress of the two-hour travel and the work itself. I shared about ECC and future work. Then we made plans after her OJT! I'm very much looking forward to it.
After walking around Glorietta 4 & 5, we stopped at Timezone. We played dance mania, basketball and bowling. We went home around eight in the evening. I had a great time! We'll see each other again at Trinoma. :D
Tuesday, 29 March 2011 23:34
I remember Atty. Lesley Cordero once said that during the bar exam, they were advised to never leave blank items. So for the items she didn't know the answer, she wrote there Hail Mary's and Our Father prayers. As for me, I filled mine with 'So help me God', 'It's a beautiful night' (last-song syndrome), and different kinds of smiley faces. haha.
That 4-hour exam was something I'll never forget. I find it difficult, yes. TOO MANY THEORIES! T_T Data structures and algorithms. But it was fun. You really have to do REAL THINKING. I did my best. I'm satisfied. Pass or not, I'll continue with my wonderful life! XD
Also, I had dinner with Sir Jonathan Yap and his wife, Ma'am Kat at HK Choi, SM Megamall. We picked up Aldrich after then they dropped me off the apartment. I had a great day! Tomorrow, I'll be seeing someone special. Looking forward to it!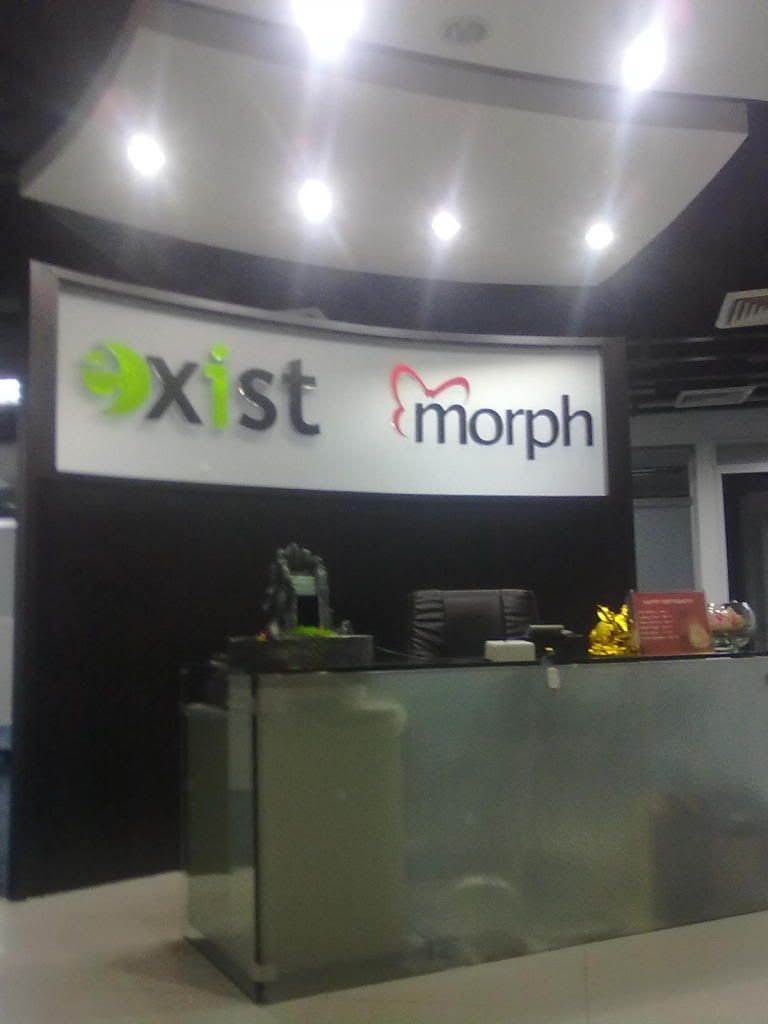 Exist Software Labs frontdesk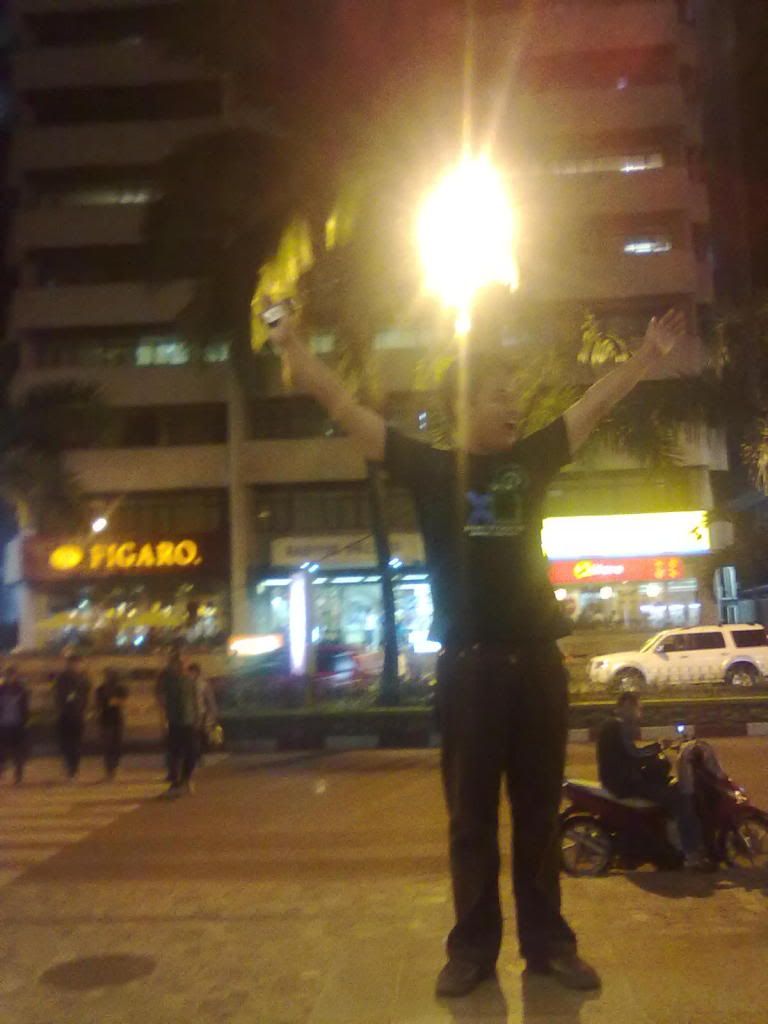 Lope also took the exam. We were waiting for Jamie.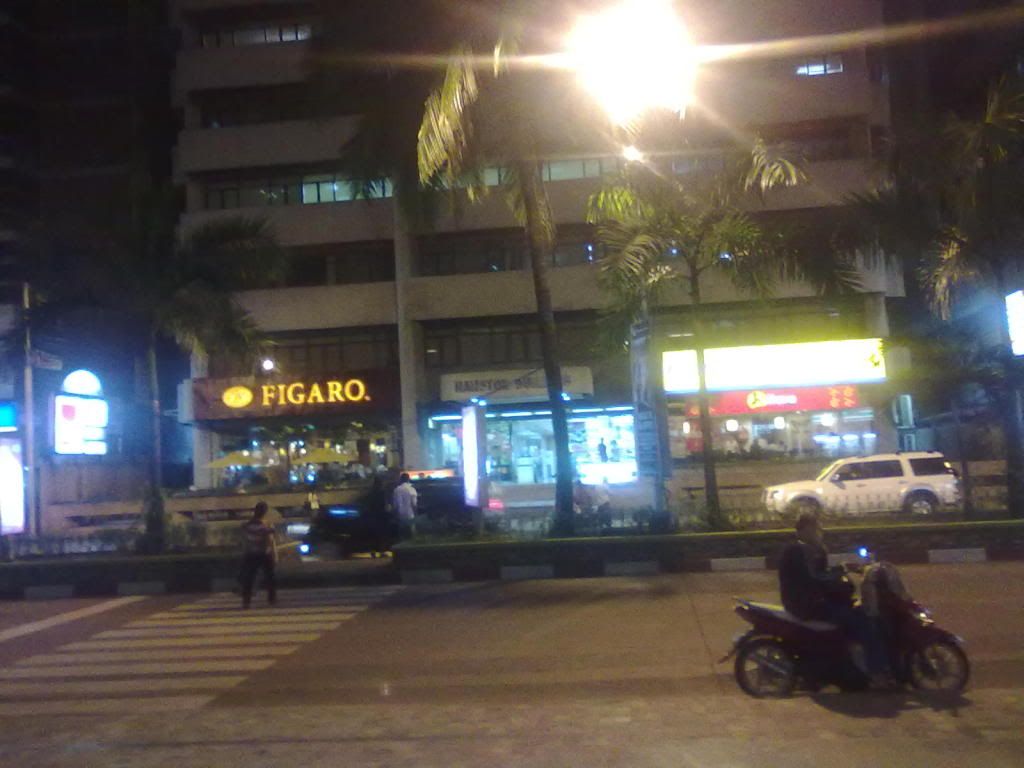 This is the view in front of Raffles Bldg., Ortigas.
Monday, 28 March 2011 22:34
It was lunch time when I met up with Lope at Megamall. He just arrived from his delayed flight. After lunch, we searched for the Exist Software Labs at Ortigas. Beautiful place. We'll have the Exist Code Camp examination tomorrow. Better get ourselves familiarized with the place then get lost on the day of the exam. After that, we went to see Jamie (Lope's girlfriend) at the building across the street. Sweet girl. Then we returned to Megamall to review then ate at Yoshinoya.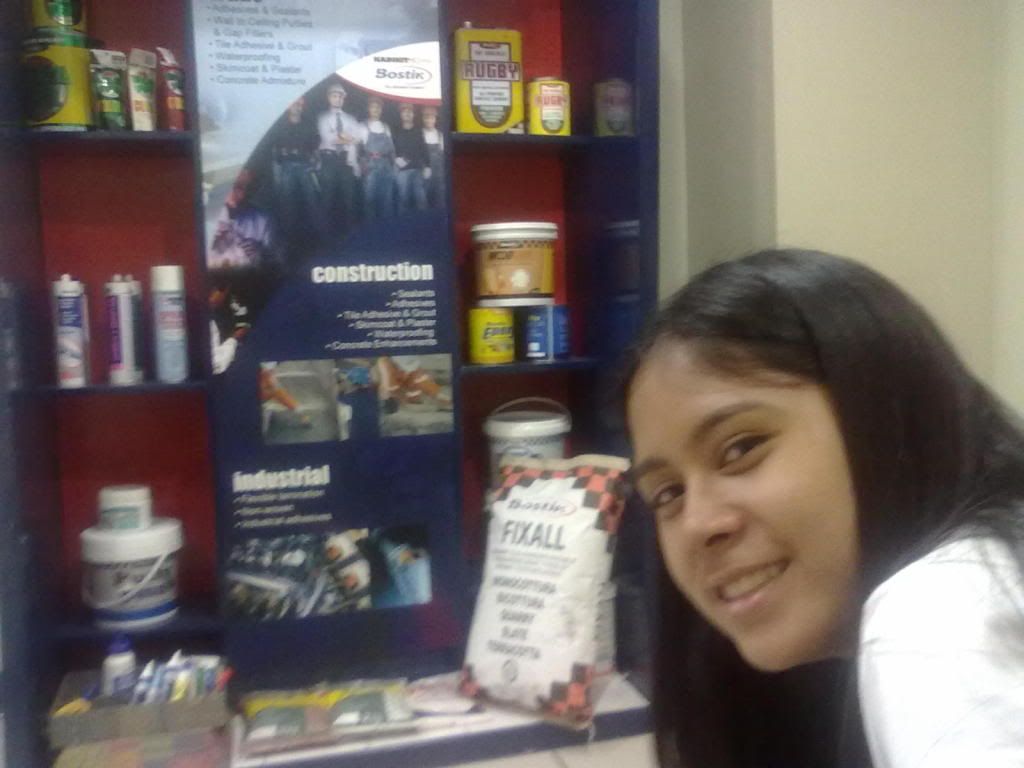 At Bostik waiting for Jamie
At Yoshinoya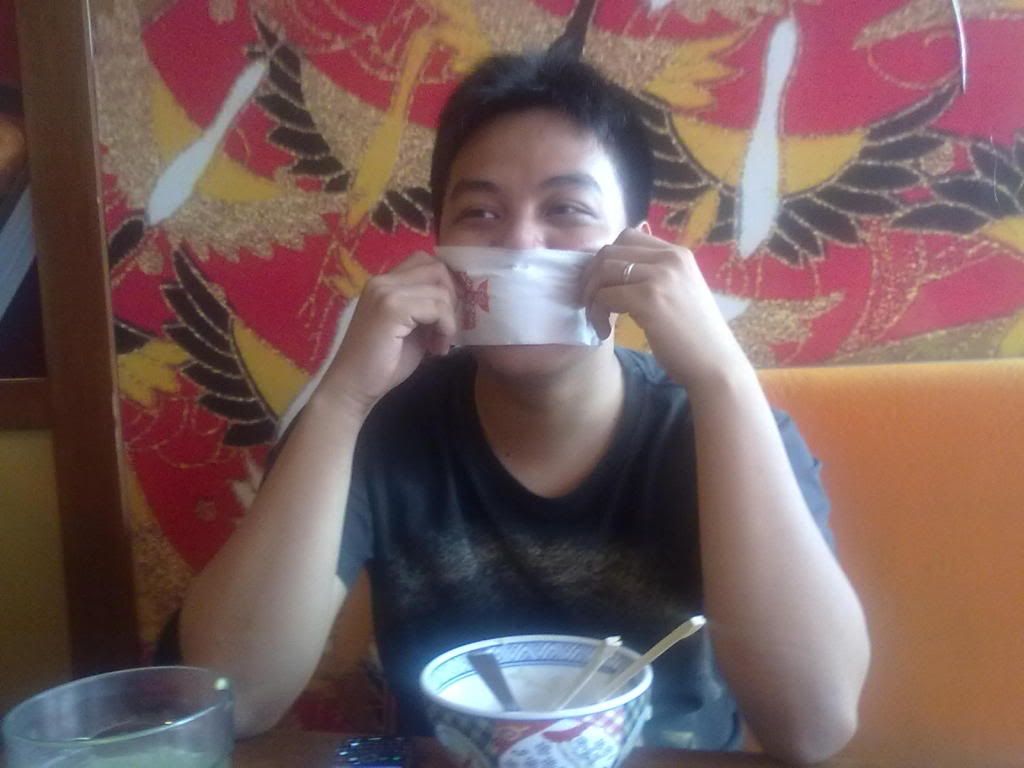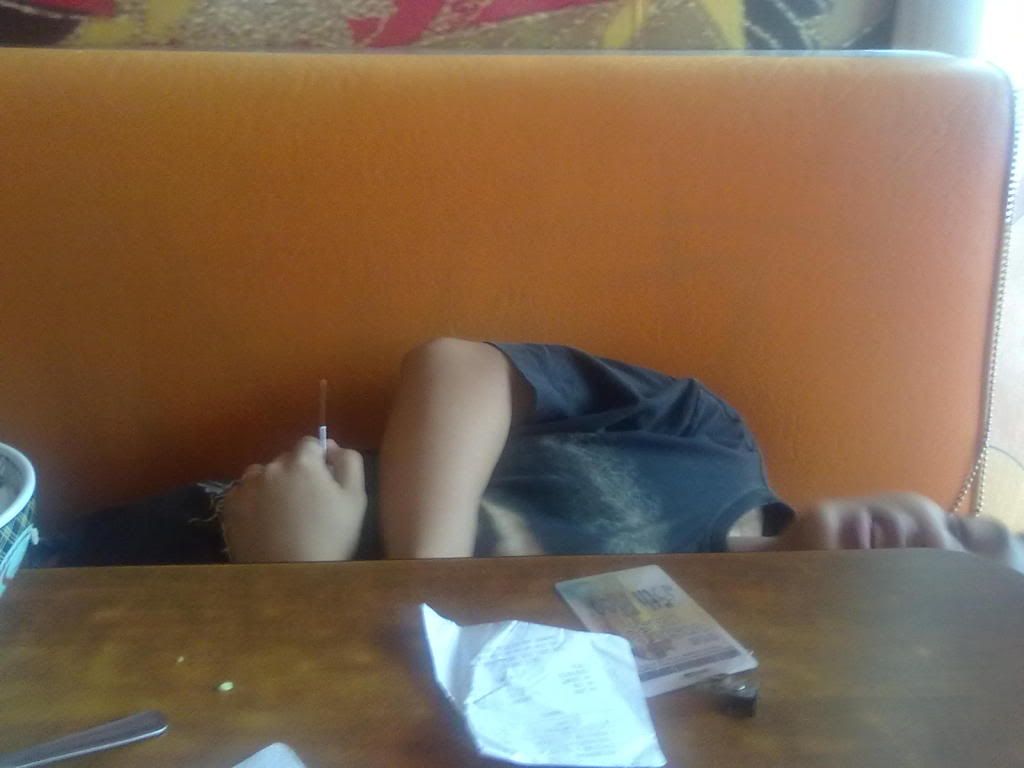 Sick and tired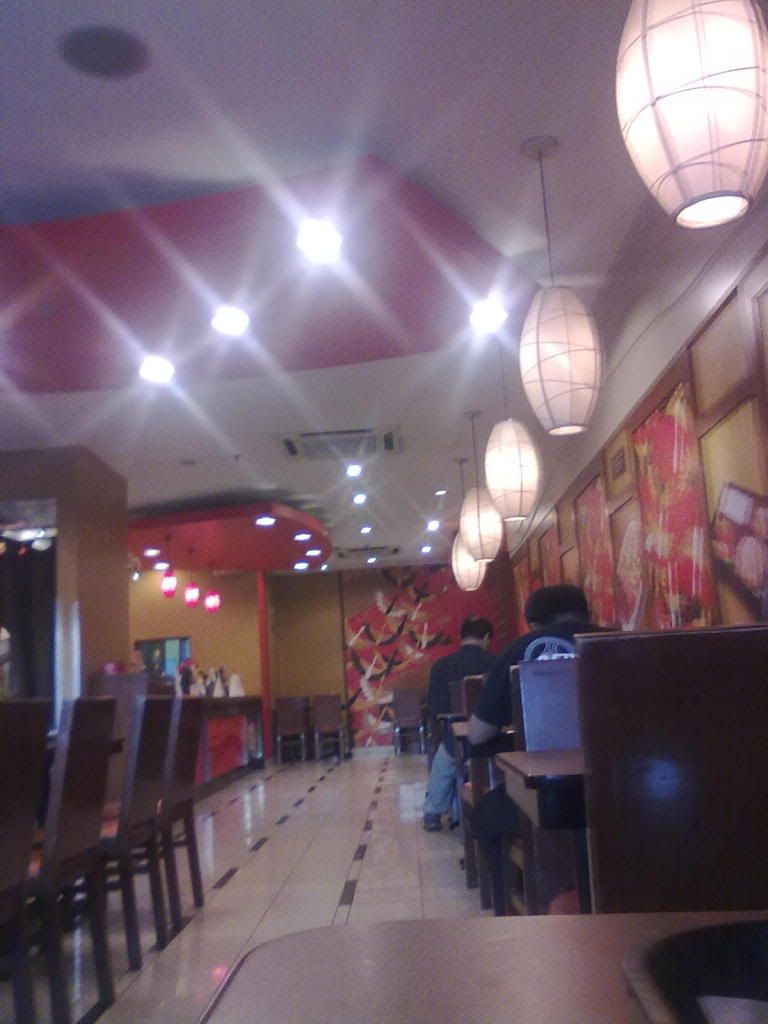 << Start < Prev 1 2 3 4 5 6

7

8 9 Next > End >>


Page 7 of 9