About Haifa Carina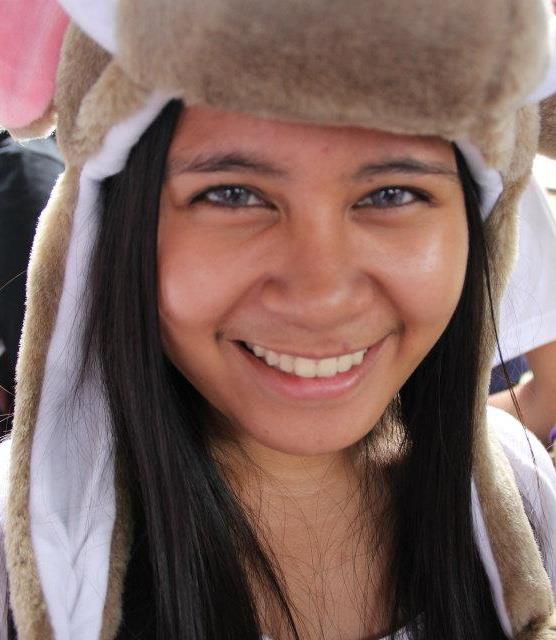 Hi! I'm Haifa Carina
from the Philippines.
iOS developer. Events Organizer.
Adventurer. Ponderer. Dreamer.
I am real.
I like green!
I give hugs!
I love challenge.
I hate leeches.
I want to travel the world!
I wish I could teleport.
I need you to be real.
I will build my underground house.
I was always impulsive.
I feel restless inside.
I think I can do anything.
I say "Life is short, enjoy all the way!"
Email Me: haifa@baluyos.net
Facebook: haifacarina
Twitter: @haifacarina
Instagram: @haifacarina
Are you a developer in the Philippines? Join us at Developers Connect (DevCon)!
http://devcon.ph/

Tuesday, 08 February 2011 04:59
The 4th Quantum and Information Technology Convention final evaluation was held at Country Village Hotel, Carmen last 7th February 2011. It was one heck of an evaluation!
The evaluation proper went smoothly. We identified the strengths and weaknesses of the 4th QITC both over-all and by committee. Also, we also expressed what we've learned as a QITC staff and gathered positive reinforcments from our other fellow staffs. Listening to the staff's learnings made me so proud that we're on the same team. The 4th QITC is very successful because I have the best team in the world.
Monday, 17 January 2011 16:29
I'm running out of time! Dear Time, can you slow down? I'm not yet ready (and never been). 
78 Days. September 5. Midterms week. QITC over midterms. Unreasonable. Confidence. I can catch up. Excitement over necessity. Coding for QITC over studying for academics. Terry Hills. Home. XCEL. Leadership. Influence. Motivation. Joy. Love. Team. Legacy. Interesting. Excitement. Extreme. First tv guesting. Thank you Dave, Varian, Kim, Dan, Ezra and Tensai. My perfect family. Dog. Cat. Double time. Quadruple time. Graduation. Freedom. Bye nightmare. Hello World.  
Saturday, 20 March 2010 19:15
After a month of waiting, FINALLY!!! My Evolve Hera have arrived! I'm too happy to have them! I used the cash birthday gifts my brothers and mommy gave me to buy these precious. I'm too excited to use them already! Too bad I won't be climbing this month because I prioritized school. Too bad I won't be able to try them out on walls now. But I'm too optimistic now that I'll be able to use them soon. Maybe in Manila after OJT hours. Maybe, maybe, mabye. Weeeeee!!
Tuesday, 23 February 2010 00:57
I truly don't feel like writing for this certain article I'm obliged to complete now. Thinking of writing for something I'm not interested of..makes me want to sleep. I'm quitting ACES PubCom. To think that being a journalist was once my dream. Well, not anymore. This article for XU-ERC would be my last for a publication in college.
So what do I want? I can mention a few like... wall climbing (it's like an opium and I shouldn't miss a dose)... frisbee (gee! learning how to throw the disk right is not easy..but I enjoy feeling the trust of my teammates when they pass me the disk for the win despite me being a super novice)...
Wednesday, 17 February 2010 06:57
This night, watching Ken and his company one by one top-out this one particular route until it was only me in the group who haven't completed the route made me felt so freakin' weak! Arrrrgghh. I've been working out that route since Carl gave it to me during my last wall visit (Saturday|13th Feb).
My stack of disappointments was too great to be ignored. When I took a break, Carl offered me his climbing shoes saying it might fit me. And it did. However, my big toes hurt. He said it was normal and adviced me to climb with it. So there I was again, about to repeat the same failing moves of the era. I was staring at the last stone of the route and told myself, "Forget the pumped forearm. Forget the heights. TOP OUT NA DAPAT NI!"
Monday, 15 February 2010 02:56
Bye Wordpress! Hello Joomla!
Bye boring theme! Hello colorful template!
I love the new look! Colorful and attractive. Under this new management, only relevant posts will be published. No more nonsense posts. :D
<< Start < Prev 1 2 3 4 5 6 7 8

9

Next

>

End

>>


Page 9 of 9